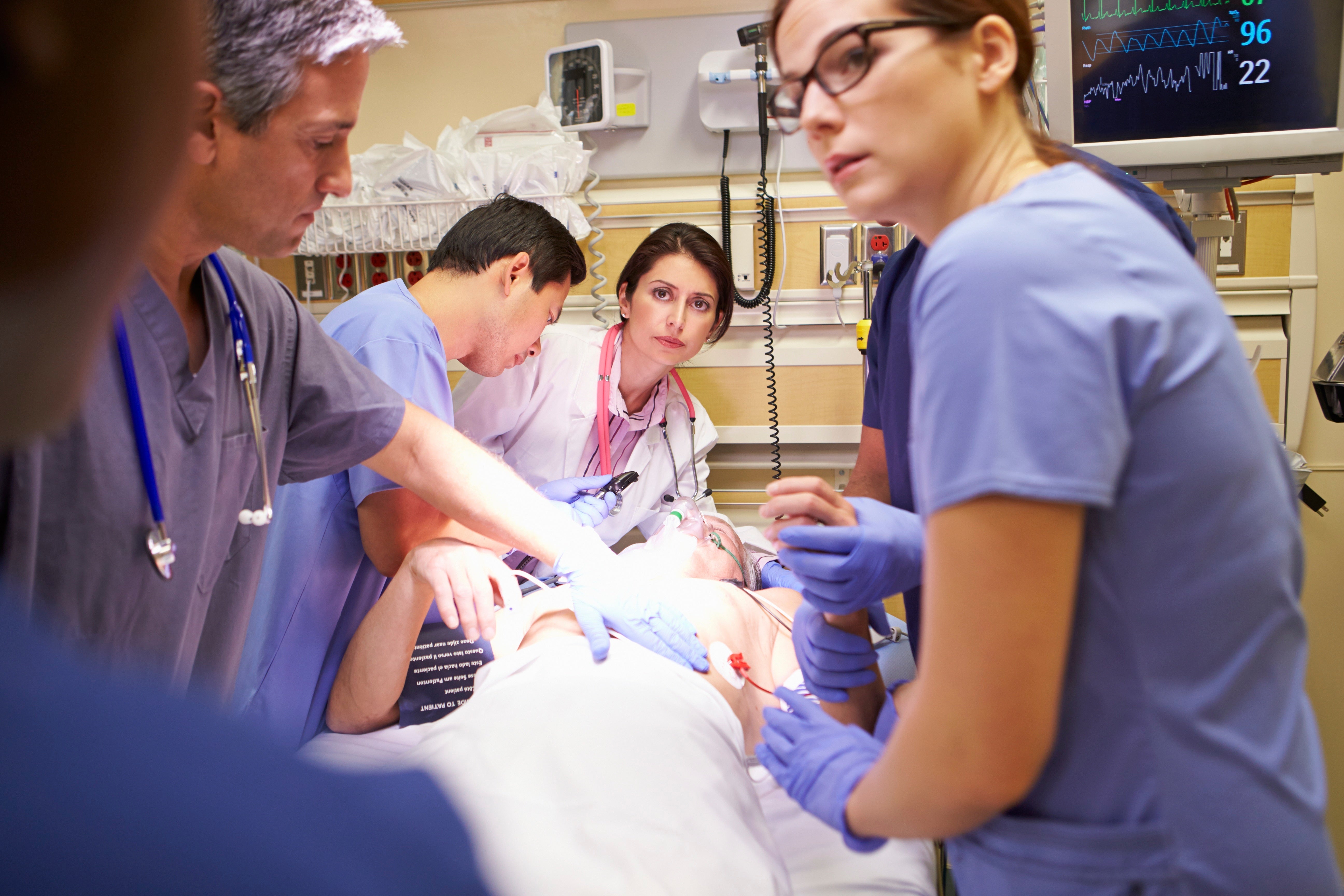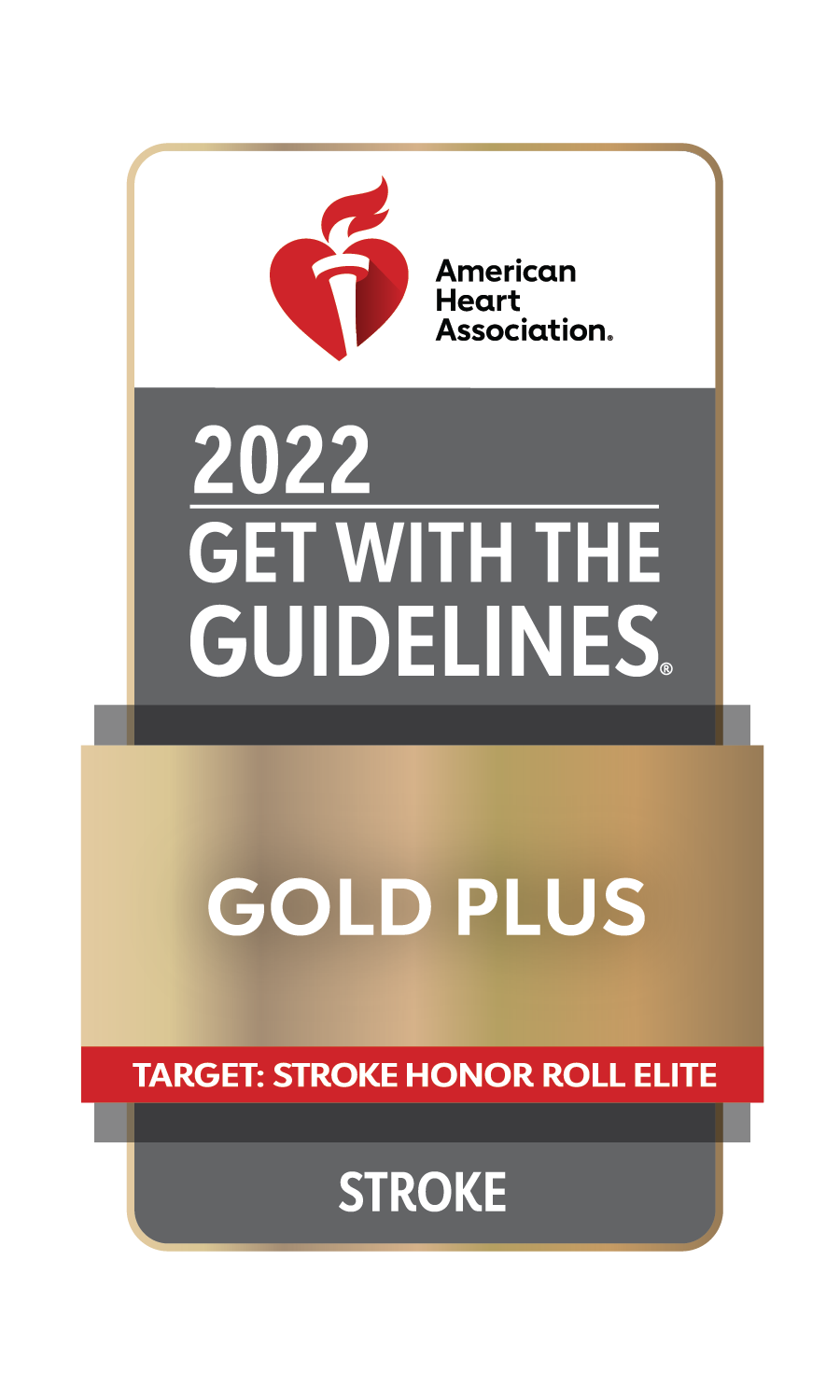 Seconds matter during a stroke.
Trust the certified stroke teams at Hillcrest.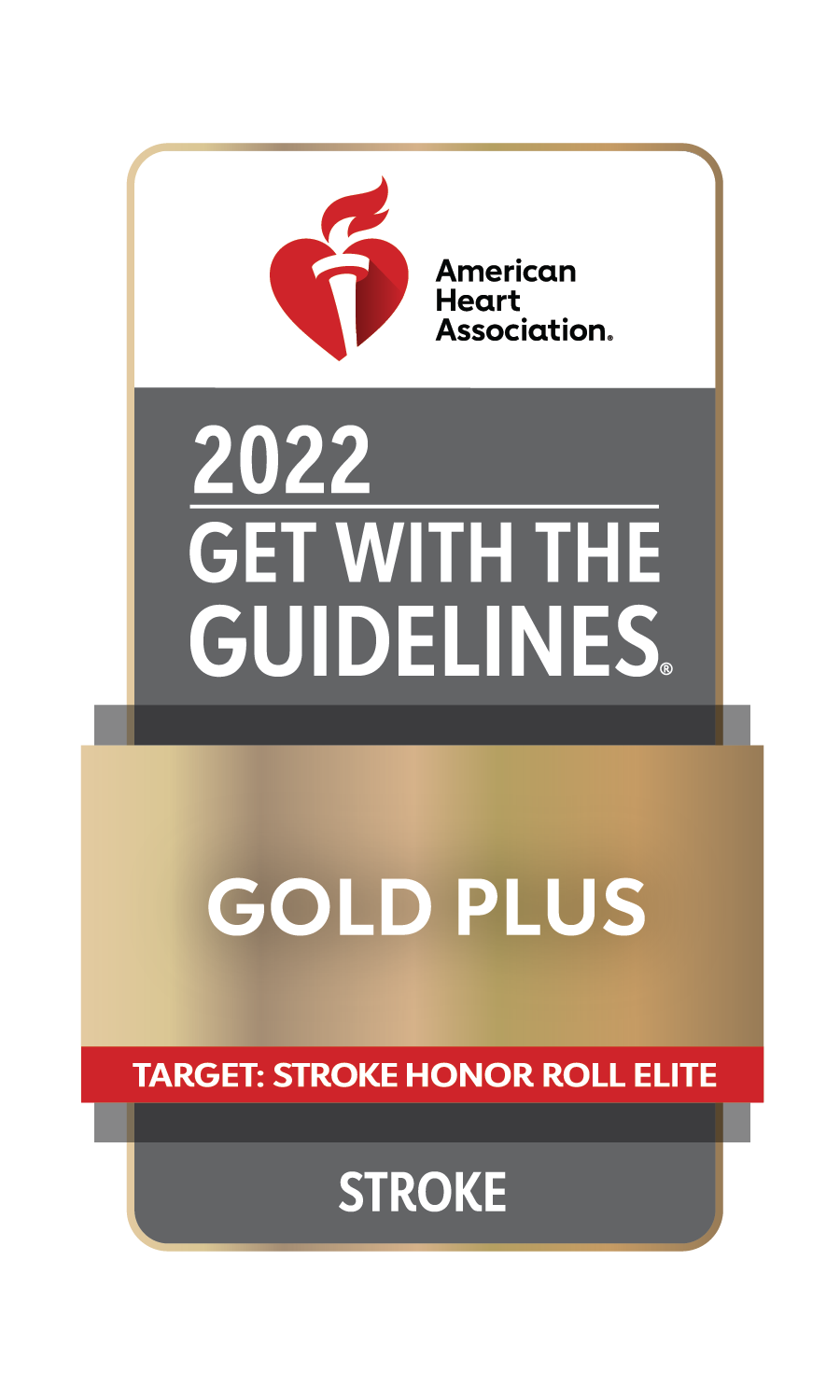 The Oklahoma Stroke & Neurological Institute (OSNI) at Hillcrest Medical Center is a DNV Certified Comprehensive Stroke Center and has earned the 2021 Get With The Guidelines® - Stroke GOLD PLUS award with Honor Roll Elite by the American Heart Association and the American Stroke Association. With expert physicians, a dedicated neuro-intensive care unit and highly-trained staff, we provide the highest possible level of stroke and endovascular services.
Andre Fredieu, M.D. is the Medical Director of OSNI and has been practicing interventional neurology since 2005. Perri Craven, M.D. is the Medical Director of Kaiser Rehabilitation Center and the Associate Medical Director of OSNI. Dr. Craven is board certified in physical medicine and rehabilitation and has a sub-specialty in brain injury medicine.
The DNV GL Healthcare Comprehensive Stroke Center certification is based on standards set forth by the Brain Attack Coalition and the American Stroke Association, and affirms that OSNI addresses the full spectrum of stroke care – diagnosis, treatment, rehabilitation and education – and establishes clear metrics to evaluate outcomes.
Specialized Services
Nationally recognized board-certified physicians in interventional neurology, neurosurgery, emergency medicine, physical medicine and rehabilitation.
Dedicated 24/7 OneCall transfer services to expedite patients to the right level of care.
Timely testing and assessments and thorough evaluations to determine individualized patient treatment plans.
Innovative treatment options, including:
- Clot removal procedures for stroke, aneurysm and other neurological conditions
- An FDA-approved clot-busting drug that that can reduce long-term disability
Recovering and Regaining Independence
Each patient's recovery and rehabilitation is important to us. Before being discharged, our stroke care coordinator will meet with each patient and caregiver to discuss topics associated in the recovery process. Some of these topics include care at home following a stroke and reducing risk of another stroke. After discharge from the Oklahoma Stroke & Neurological Institute, the Kaiser Rehabilitation Center at Hillcrest Medical Center offers inpatient and outpatient rehabilitation services on the Hillcrest campus.
Two million brain cells die every minute the brain goes without oxygen.
Stroke or "Brain Attack" occurs when a blood clot blocks an artery or a blood vessel breaks, causing a disruption of blood flow to the brain. The quality of medical care you receive in the first minutes and hours after a stroke can save your life and determine how well you will recover.
If you experience the following sudden symptoms of stroke, B.E. F.A.S.T.T. and call 911 immediately.
Balance - Sudden dizziness, Loss of balance
Eyes - Double vision, Blurred vision
Face - Uneven smile, Facial droop
Arm - Arm weakness, Arm numbness
Speech - Slurred speech, Difficulty speaking or understanding
Terrible headache - Sudden severe headache
Time last seen normal- Call 911 immediately.