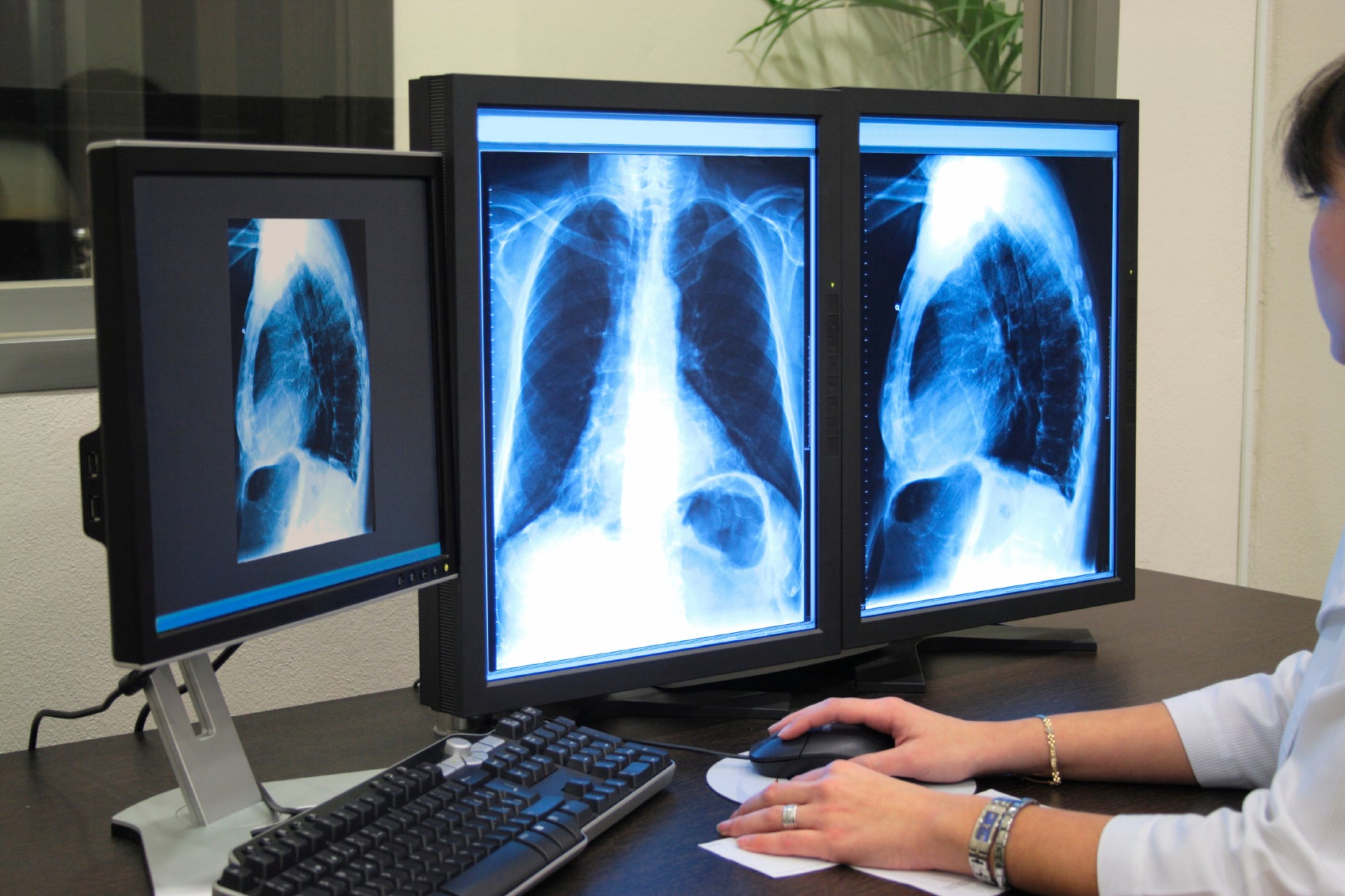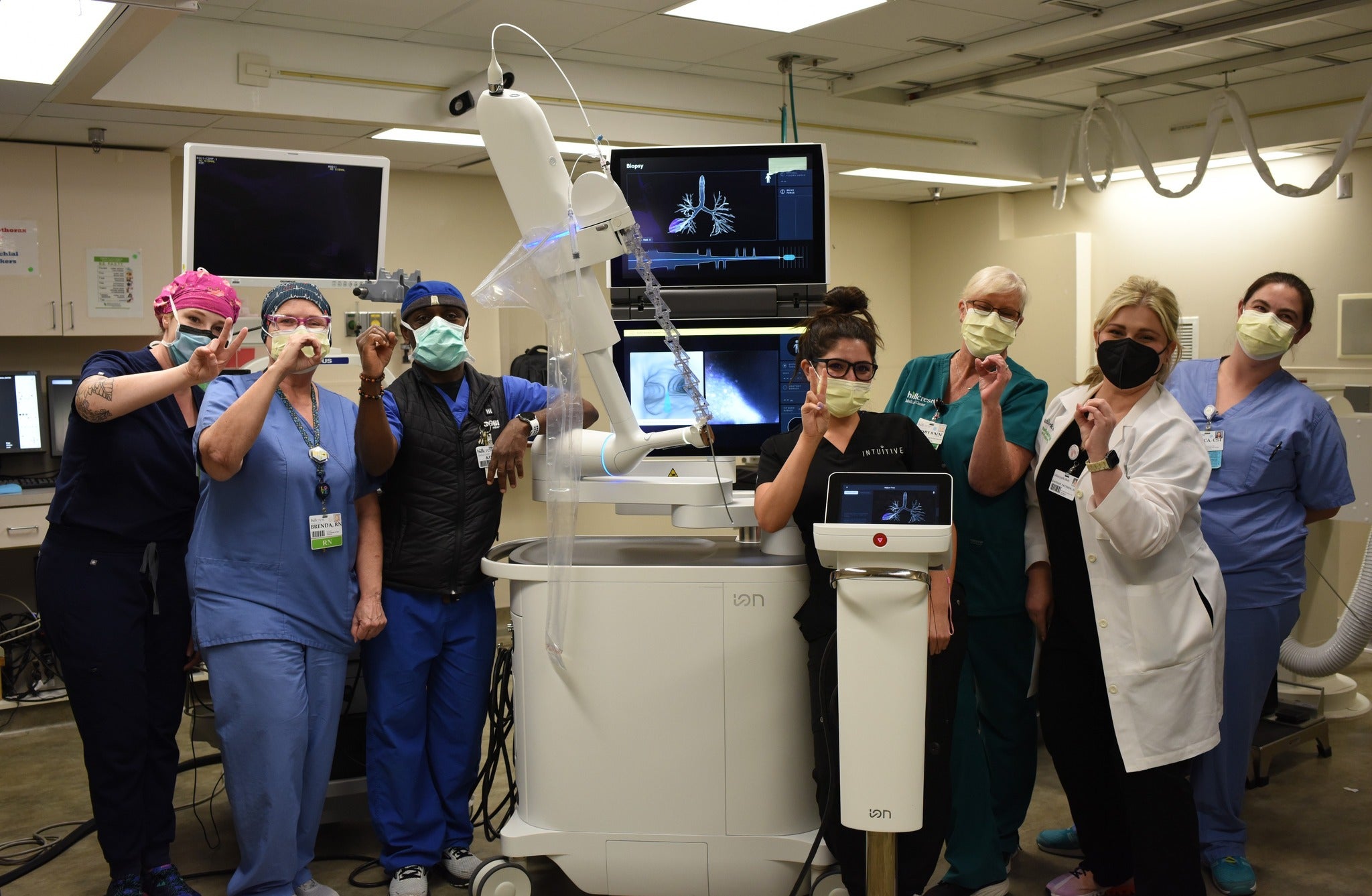 Lung Cancer Screening
If you are a smoker, have been a smoker in the past or know a smoker, then the threat of lung cancer has likely crossed your mind more than once. For most, it's a disconcerting feeling that leaves one unsure of where to turn.
The Lung Center at Hillcrest offers a lung cancer screening to help guide you. LungExam.com can help you determine if you are a candidate for a lung cancer screening, provide details of a screening, the costs involved and other important information.
Deep Lung Biopsy
A more precise, minimally-invasive method for lung biopsy is available at Hillcrest Medical Center.
Patients who need a biopsy deep within their lung can get that procedure thanks to the Ion endoluminal system. The Ion system features an ultra-thin, ultra-maneuverable catheter that allows navigation far into the peripheral lung. Unprecedented stability enables the precision needed for biopsy compared to manual techniques.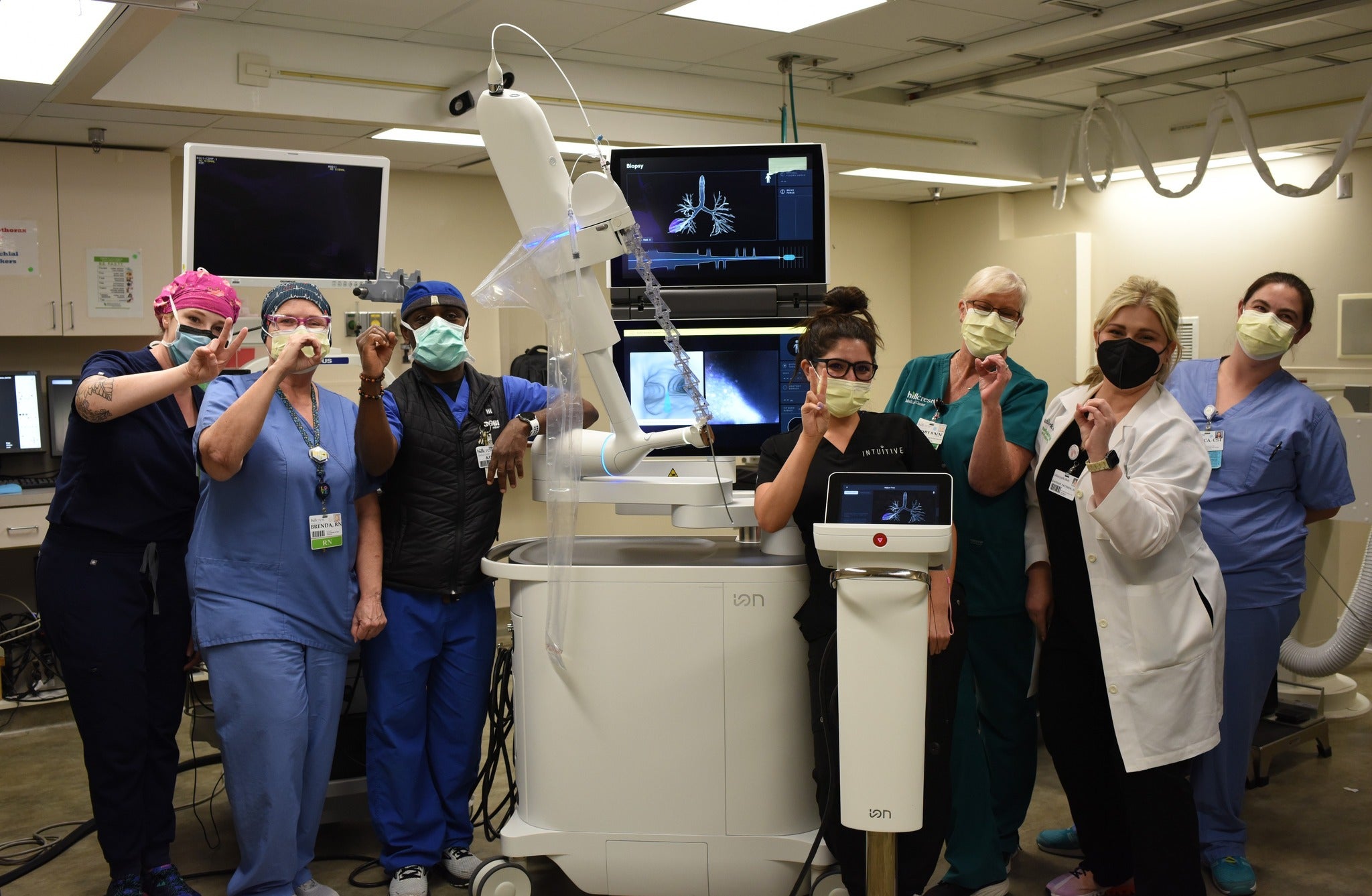 A bronchoscopy is a procedure that allows a doctor to see the airways in the lungs. With Ion, the physician navigates to the target along a planned path. The catheter can move 180° in any direction to pass through small, difficult-to-navigate airways and around tight bends to reach all 18 segments of the lung. Ion's peripheral vision probe provides direct vision during navigation. Once the pulmonary nodule is reached, the catheter locks in place. The Flexision™ biopsy needle, a flexible biopsy needle compatible with Ion, then passes through the catheter, even when positioned in tortuous airways. After advancing around tight-radius bends of the catheter, the needle deploys into the target location on a straight path.
Ion is made by Intuitive, the company that makes the da Vinci surgical system, and is built on more than two decades of leadership in robotic-assisted technology. Physicians at Hillcrest Medical Center are truly thrilled to be a leader in this field and look forward to more precise detection and treatment of lung cancer cases through minimally-invasive robotic-assisted options. For more information, contact Utica Park Clinic pulmonary care at 918-382-2560 or ask your primary care provider for more information.
Questions to ask your doctor or care team about the biopsy:
What biopsy options are available to me?
Which is best for my situation?
Are there alternatives to undergoing a biopsy procedure?
Is a lung biopsy painful?
Will I receive anesthesia?
When will I get lung biopsy results?
What are the effects of a lung biopsy procedure?
What are the differences among the various biopsy approaches?
What does robotic-assisted biopsy mean?
How long does the procedure take?
What happens if I choose not to get a biopsy?