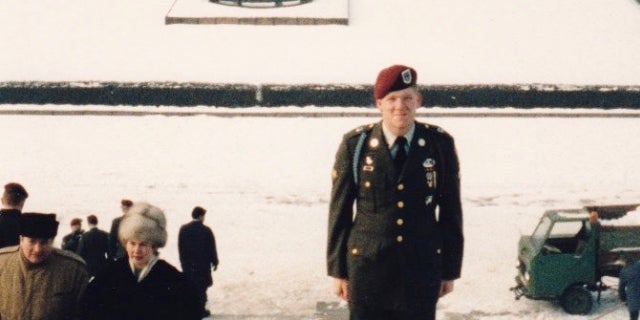 Veterans Day Spotlight with Don Morris
by

admin
Due to a rich family history in military service and health care, our very own Don Morris followed in the footsteps of those before him while creating his own path. He is a proud veteran of the United States Army and currently serves as vice president of human resources of Hillcrest HealthCare System. In honor of Veterans Day, we sat down with Don to learn more about his military experiences and how they have impacted the work he does today.
Service Branch: Army
Rank: E5, Sergeant (SGT)
How long did you serve? Five years
What was your job/assignment and responsibilities in the army?
I was a United States paratrooper in the 82nd Airborne Division, "America's first call". We would rotate on one-hour response time for whatever was needed around the world. We were highly trained in every different type of environment and ready to respond by air and parachute into anywhere in the world.  We were also infantrymen. All of my time was peacetime, although it got shaky a few times.
Please tell us a little about your background.
I'm from McAlester, Oklahoma. I grew up military. I was born in Germany and lived all over the place. There is a long history of military service in my family. Growing up in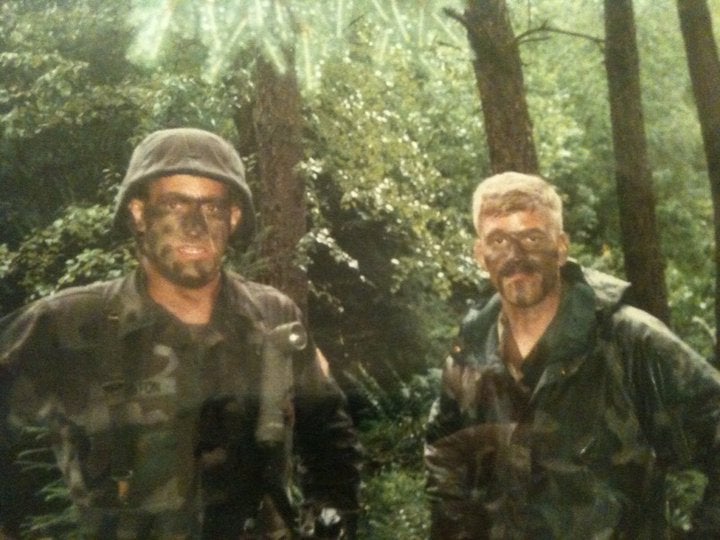 McAlester I was always fascinated with the Italian culture. As a 17-year-old kid you make dumb decisions and for me one of those was, "I'm going to join the Army so I can go to Italy," and I did. I spent three years there. I left McAlester and went to Fort Benning for all my training. I served at Fort Bragg for about a year and a half, then spent the rest of my time in Vicenza, Italy.
Prior to that, I graduated [high school] at 17 and decided I wanted to go OU. I enrolled and worked at Walmart to help pay for school. That's how I met my wife because she was working there too. We now have two sons.
What influenced you to join the military?
Family and patriotism. I have a long family military history. My dad was highly decorated. He did three tours in Vietnam and achieved the highest rank. Also, the military gave me the money to pay for college. Those were all the reasons it [joining the military] was the perfect thing for me to do. 
Where did you train and serve during your time in the Army?
In the United States, I served at: Fort Benning in Georgia, Fort Bragg in North Carolina, Fort McClellan in Alabama, Fort McCoy in Wisconsin and Fort Sherman, which is a former United States Army base in Panama. I also served in Vicenza, Italy; Zaragoza, Spain; Incirlik, Turkey and multiple places in Germany. We got to train with those countries' armies as well.
Were you awarded any medals or citations?
I received an Army Commendation Medal, Army Overseas Service Ribbon, Army Achievement Medal, Army Leadership Medal, Expert Infantryman Badge, Jungle Expert Badge and a few others.
How did your military service influence your current career?
After serving in the military and because of the honor of it, I needed something important to do. I couldn't make widgets, for example, so the opportunity to take care of the employees who take care of our patients every day to me is the highest calling.
A lot of things I learned about leadership in the military apply in civilian life as well. I use what I've learned in leadership trainings I conduct and reference the military as an example of how things work, while emphasizing that feeling of teamwork. I think few people get to experience what true teamwork feels like, when you have to depend 100 percent on the person behind you to make sure your parachute is on right. With that I've tried to build teams. From an HR perspective, how can we get beyond what the jobs pays, what the work environment is like and really be drawn by the people you get to work with and the mission you get to be on.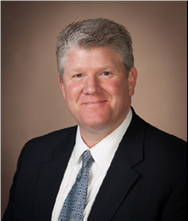 I went into health care because my mom was a nurse. When I came back [from serving in the military] I got to finish school at OU. I got into hospital housekeeping and nutrition for 10 years, then I got into human resources.
When looking across your military work experiences, what key knowledge, skills, abilities, and/or experiences would you say are most valuable to your everyday life?
Leadership because you literally learn how to lead people. Also, a sense of family. My wife and I were young when we got married and we moved to Italy. We had our first child there. Serving overseas for three years we, of course, missed our family so I think it's important for people to know that families also serve. Also on the fun side, you learn a lot of tactical stuff. I'm pretty awesome in the woods. I have a lot of training when it comes to different terrain and stuff like that.
 How has your military service shaped the person you are today?
It has taught me to step forward, first with integrity, open honesty and also with courage. We get into a lot of problems because we decide not to face them at the time and maybe go tell someone else about the problem instead of facing conflict right then. You learn to face things and get them done now because in the military you don't have time for drama. You can't win the battle if we are all internally fighting. Lead with integrity, play your own role and understand what your job is and do it. Those are some things that just stick with you forever.