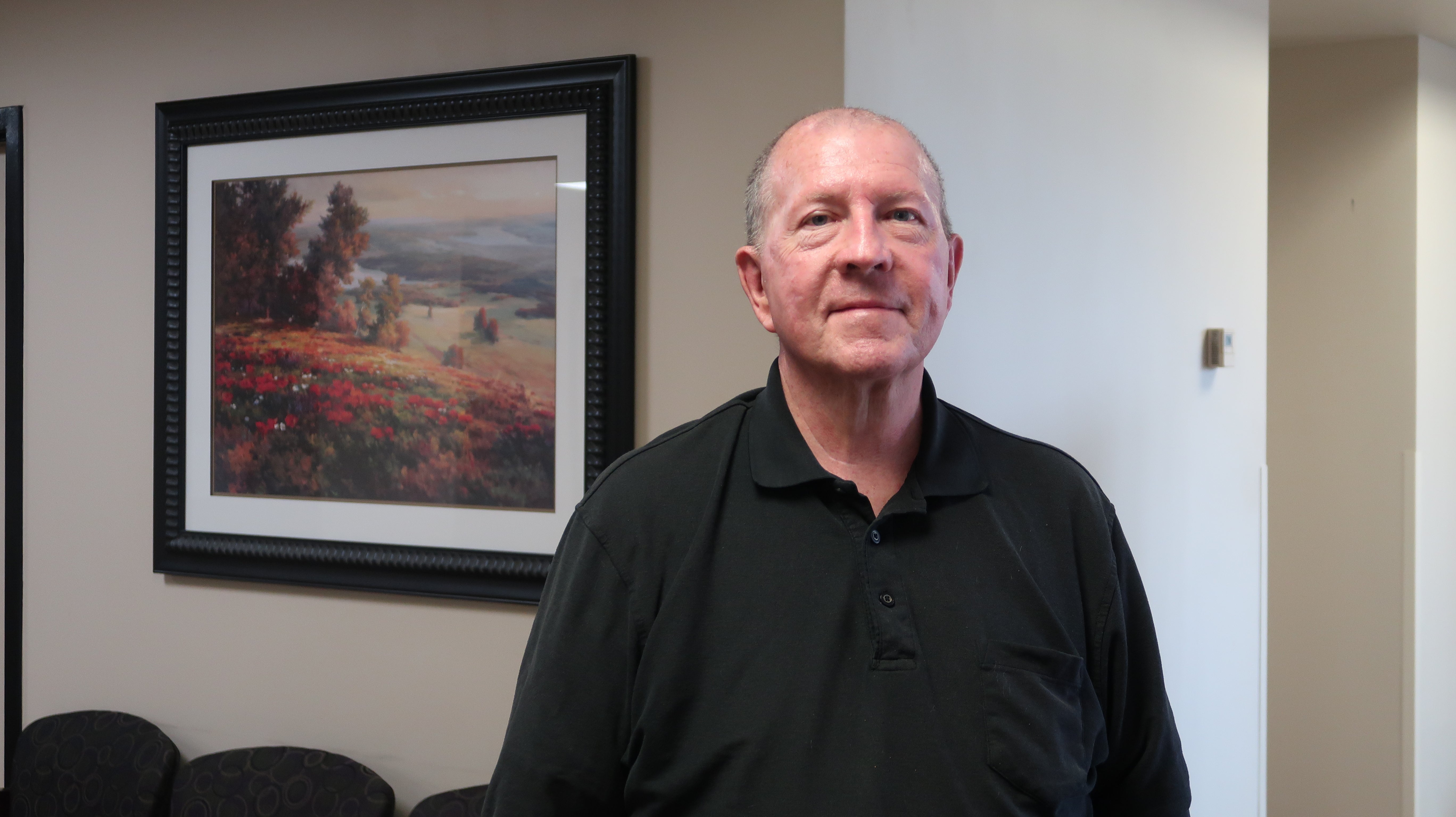 Mike Compton was enjoying a mid-morning walk with his dogs when all of a sudden, he began struggling to breathe. He wasn't experiencing chest pain or other symptoms of a heart attack, so he let the feeling pass, finishing his walk and returning home. While walking his dogs again that afternoon, he began to feel the same shortness of breath he felt that morning. Later, his physician examined him and after completing an EKG, Compton was diagnosed with atrial fibrillation. After being admitted to Oklahoma Heart Institute, Alan Kaneshige, M.D., located a large clot in his left ventricle. The discovery came as a surprise to Compton because he had recently been inspected for blockages at a hospital in Fort Smith and was cleared. Compton was prescribed an anticoagulant to dissolve the clot.
On Feb. 24, 2019, Compton headed toward Tulsa with his wife, Tina, and realized that, once again, he wasn't feeling right. He pulled over to the shoulder and told his wife, "I can't do this." That statement is his last recollection before he spent eight weeks in intensive care undergoing multiple surgeries. Once Compton regained consciousness, Ryan Tackla, M.D., informed him that he had suffered a stroke due to a massive brain bleed. Mike spent a week with the staff of Kaiser Rehabilitation before being transferred to a facility closer to his home for another three weeks.
"I was extremely pleased with Dr. Tackla and everyone I came in contact with at Oklahoma Heart Institute and Kaiser Rehabilitation," Compton said. "I have nothing but good things to say and I am very fortunate to be alive."
According to Tackla, more than 60 percent of people who suffer the same condition do not make it out of the hospital. However, Compton said that he has no lasting damage from the event due to the amazing doctors, nurses, occupational, physical and speech therapists who cared for him. Compton's daughter sings the highest praises about Hillcrest, as she was his eyes and ears for almost three months.
Now, Compton can live life to the fullest knowing he can walk his dogs and shop with his wife without complications.