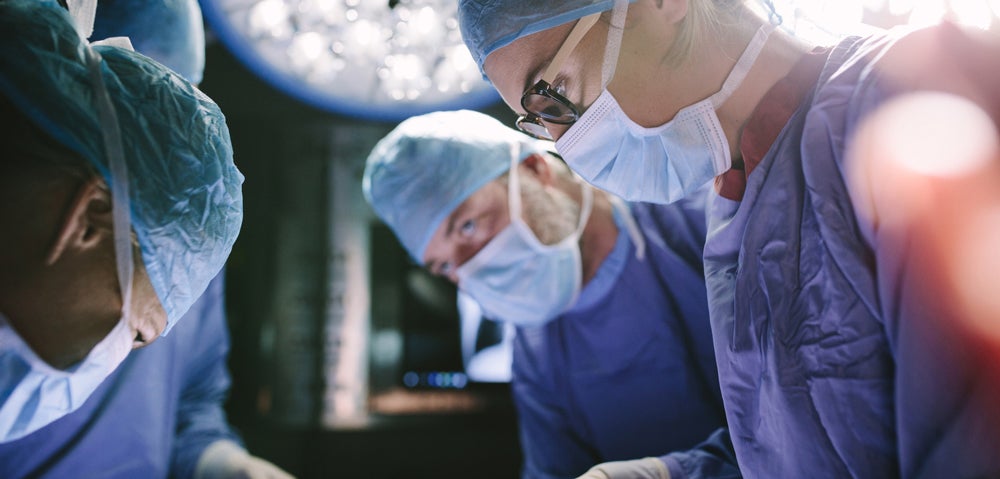 Hillcrest is proud to be a leader in neurosurgical procedures featuring O-Arm, StealthStation and Visualase technology that allows minimally-invasive procedures not possible with conventional methods.
The O-Arm and StealthStation work together to provide detailed, real-time information to the physician during surgery. The O-Arm is a surgical imaging system that generates continuous multi-dimensional images of the site and sends those images to the StealthStation navigation system enabling precise tracking of surgical instruments throughout a procedure.
Visualase is an MRI-guided laser ablation that precisely targets and destroys unwanted brain tissue with a laser applicator. Compared to open surgeries, patients who have Visualase surgery can experience a shorter surgery, little or no hair removal, a one-stitch suture, shorter hospital stay and reduced scarring.
Learn More
To learn more about which procedure is right for you, talk with your doctor or contact one of our surgeons.
Daniel Boedeker, M.D.
Daniel Harwell, M.D.
Kyle Mangels, M.D.
John Marouk, D.O.
Ryan Rahhal, M.D.
Michael Thambuswamy, M.D.
Frank Tomecek, M.D.
Gregory Wilson, M.D.
Shihao Zhang, M.D.