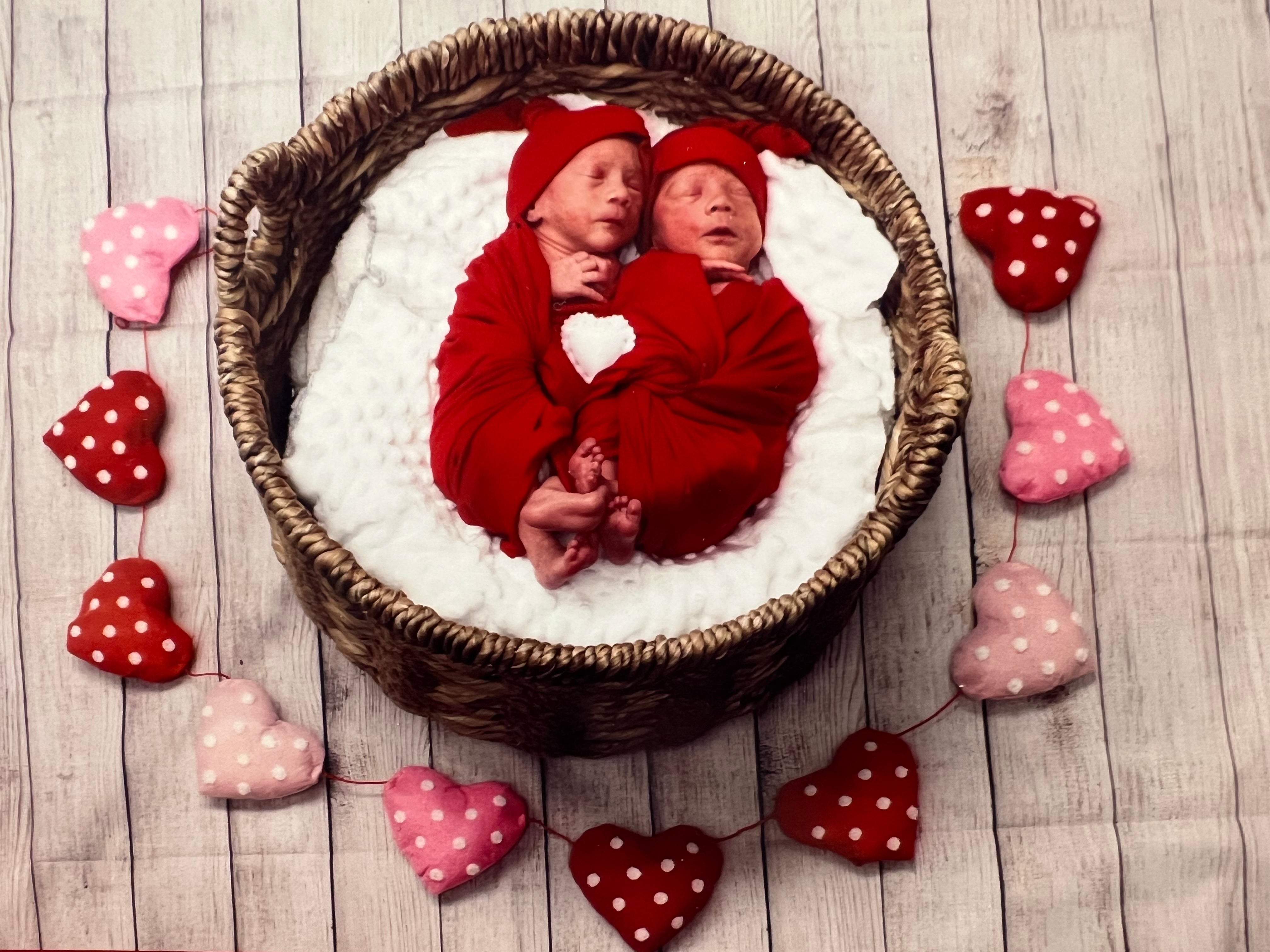 Valentine's Day is extra sweet this year in the Hillcrest Medical Center Neonatal Intensive Care Unit (NICU). Parents of several NICU babies received special Valentine's Day cards today featuring their newborns. The cards also include their foot prints shaped like hearts and a message that says, "I love you from the bottom of my heart to the tips of my toes!"
This is a tradition for the Hillcrest Medical Center NICU, where staff members organize special photo shoots for most major holidays. Our nurses work to get the babies dressed, posed and photographed and spend about 10 to 15 minutes with each baby during their photo shoot. The heart blankets and props are all purchased or handmade by nurses on our staff.
The Hillcrest Medical Center NICU team always goes above and beyond to create special memories for parents with newborns in our care, and this Valentine's Day is no exception. We are so thankful to our NICU nurses and the service they provide to our community!
Check out this video from a previous photoshoot to learn more about how the staff organize the materials, backdrops and babies.