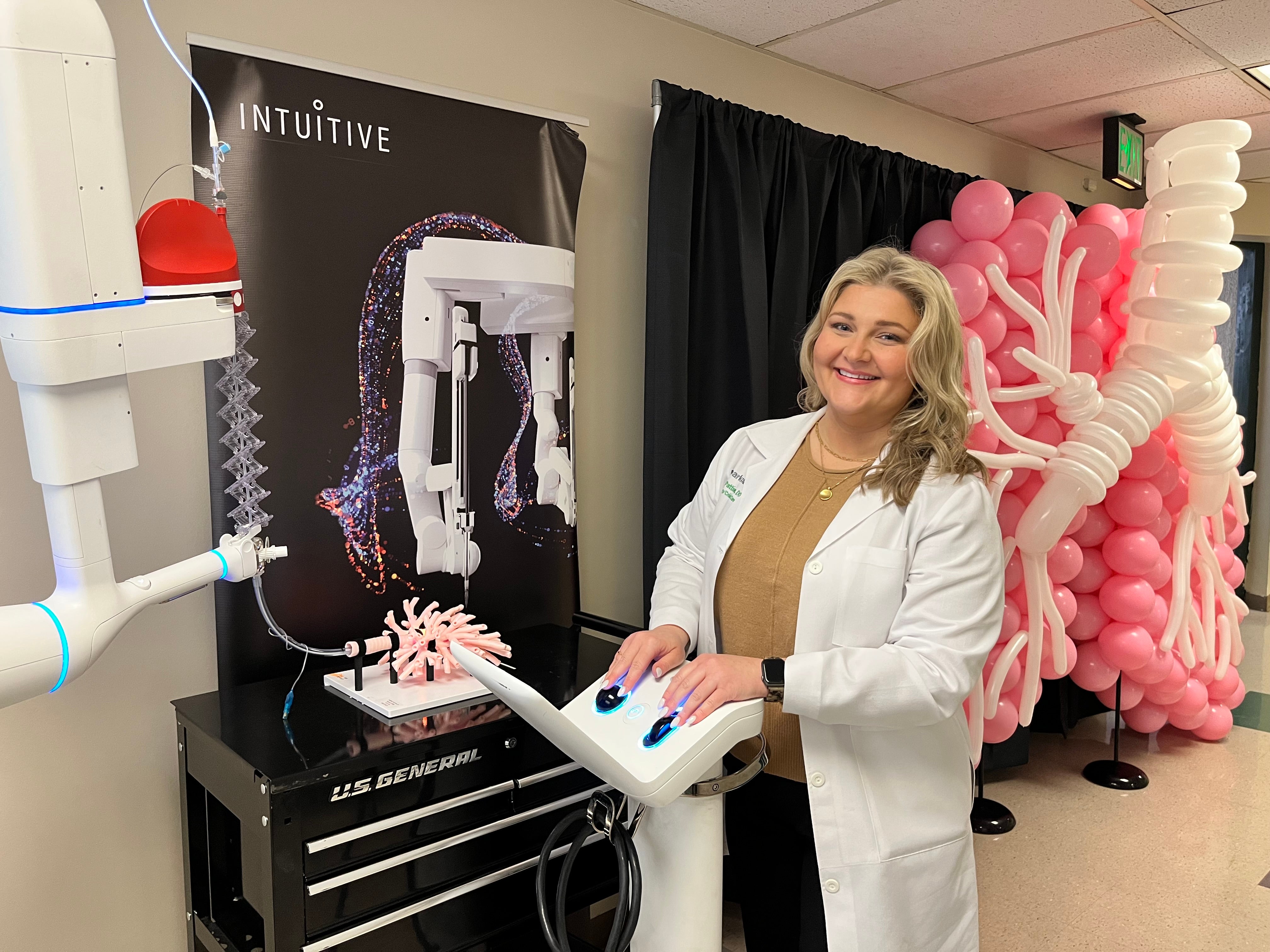 (March 30 is National Doctors' Day. Hillcrest Medical Center (HMC) would like to thank our physicians for the dedication and passion they show for their patients. In honor of National Doctors' Day, we are spotlighting Rachael Pattison, D.O., who specializes in pulmonary and critical care medicine.)
While growing up on a horse and cattle ranch in Holdenville, Oklahoma, Rachael Pattison, D.O. dreamed of becoming a horse trainer. Over time, that dream transitioned to becoming a physician, with encouragement from her family and several role models in her life.
"My hometown family medicine doctor allowed me to shadow over holidays and summer vacations, and I had numerous teachers and mentors offering support and guidance along the way," said Dr. Pattison. "Ultimately, I wanted to make an impact on people's lives while working in a field that is both challenging and rewarding."
Dr. Pattison moved from Holdenville to Ada, where she completed her bachelor's degree at East Central University. She moved to Tulsa to pursue her medical degree at Oklahoma State University center for Health Sciences. Dr. Pattison continued into her internal medicine residency and then a pulmonary and critical care fellowship at Baylor Scott and White Health in Temple, Texas.
"Watching ICU patients recover from near death and then discharge home to their families made a huge impact in my medical career," said Dr. Pattison. "My interest in pulmonary medicine started around the same time. I witnessed firsthand my uncle with end-stage lung disease, struggling to hold a conversation, receive the gift of a double lung transplant."
Dr. Pattison was drawn to the hands-on procedures and variety of diseases she could treat as a pulmonary specialist.
"I have the opportunity to make an impact on patients' lives whether it is through lung biopsies, medication management, diagnosis of disease processes or education," said Dr. Pattison. "Pulmonology is truly a rewarding field."
Dr. Pattison joined Hillcrest in 2019. She appreciated the comradery within the pulmonary department and the ability to see patients in a variety of settings.
"I was most drawn to the department's growth plan and support system," said Dr. Pattison. "The option to provide care to pulmonary patients in the clinic and hospital, as well as work in an ICU, was exactly the job I wanted."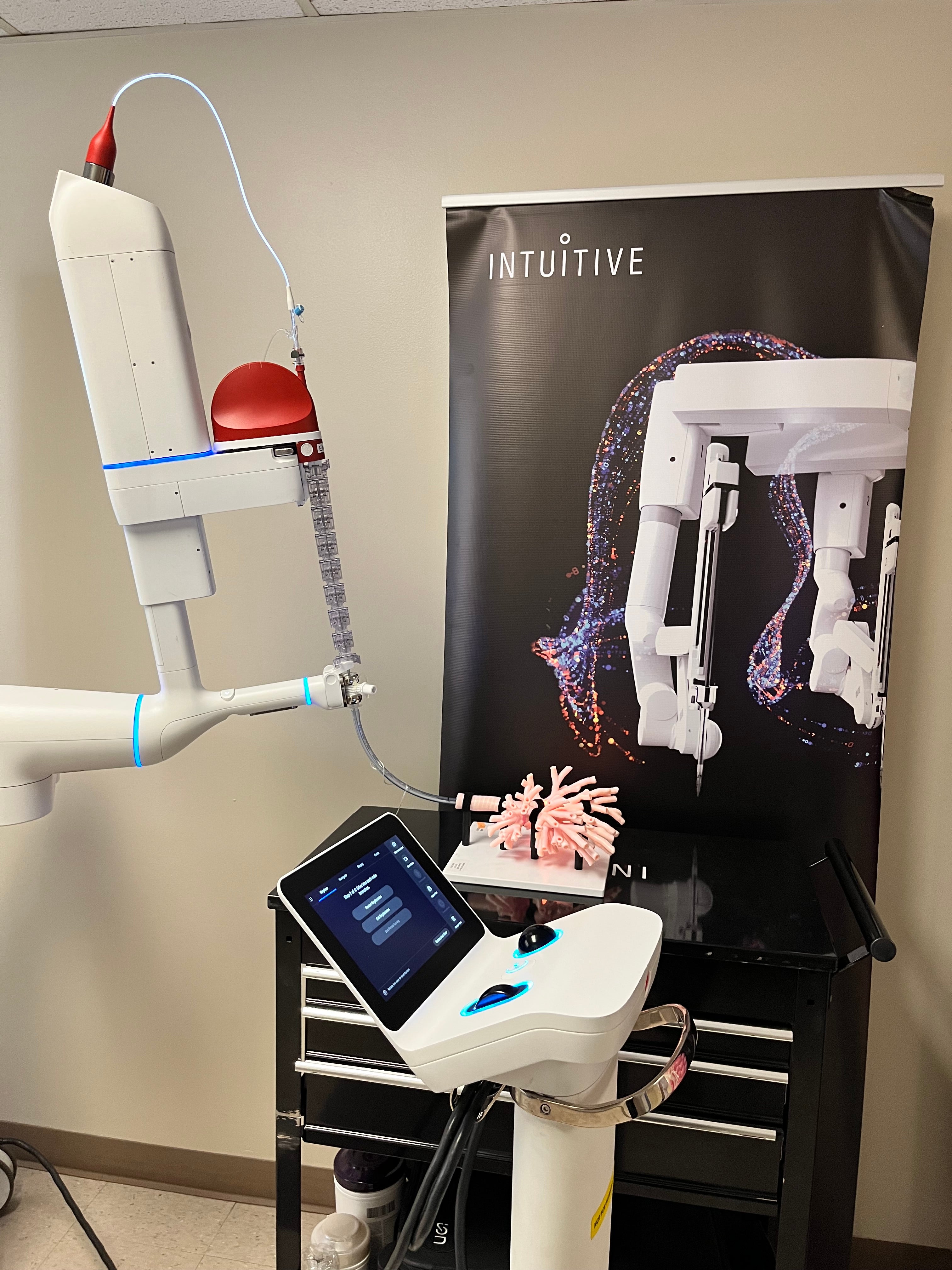 Hillcrest Medical Center's Lung Center leads the state in the number of innovative lung biopsies. Dr. Pattison and other members of the department have performed hundreds of lung biopsies using the revolutionary Davinci ION robot. The Ion system's ultra-thin, ultra-maneuverable catheter allows navigation far into the peripheral lung, and unprecedented stability ensures the precision needed for biopsy compared to manual techniques.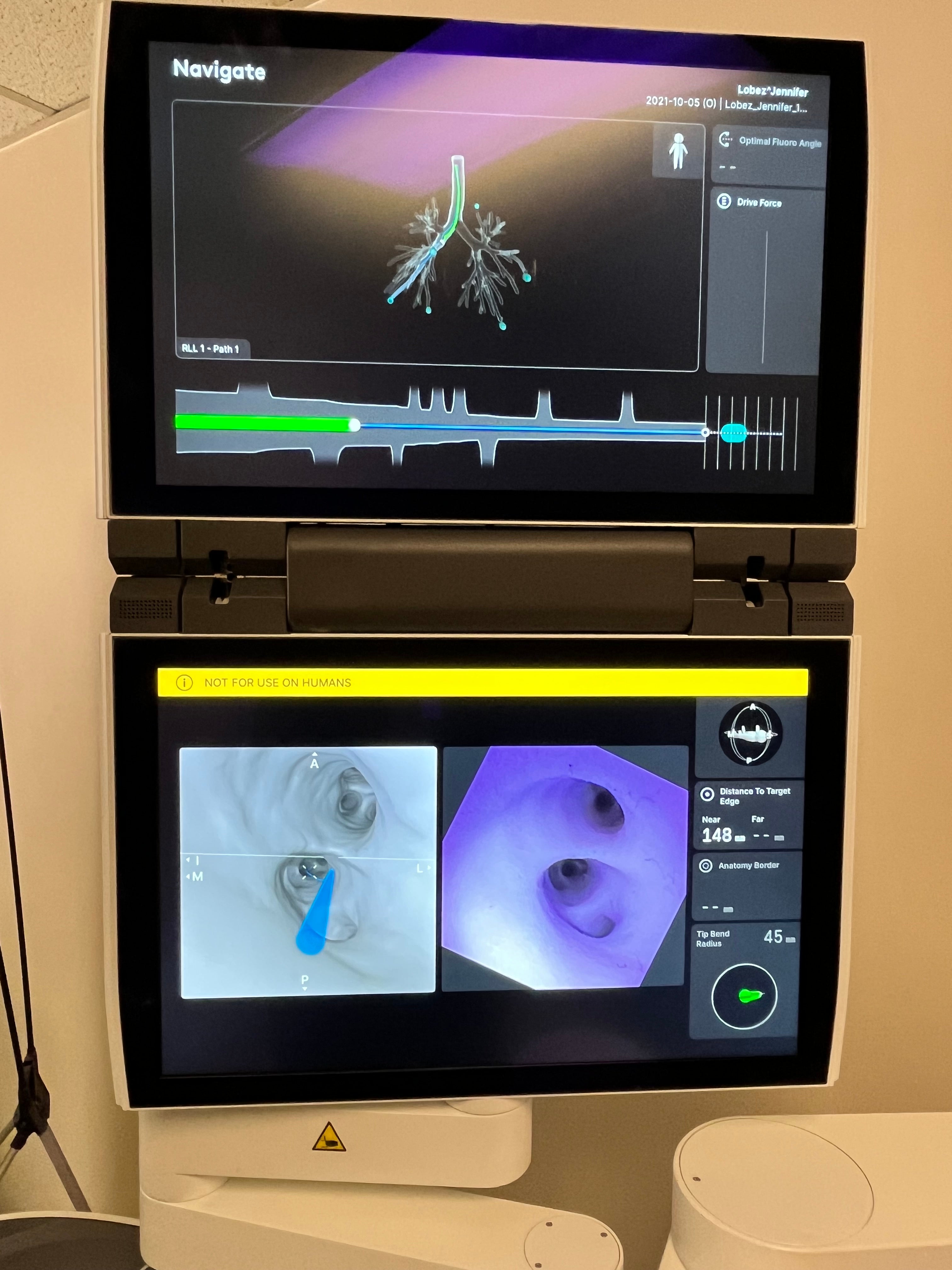 Dr. Pattison said technology like the ION and opportunities for growth make Hillcrest Medical Center her ideal workplace.
"I stay at HMC for the future," said Dr. Pattison. "We have a positive vision of continued growth and development all while providing excellent care to our number one priority: patients."
Click here learn more about Hillcrest Medical Center's Lung Center. You can also visit this link to learn more about Dr. Pattison or schedule an appointment.