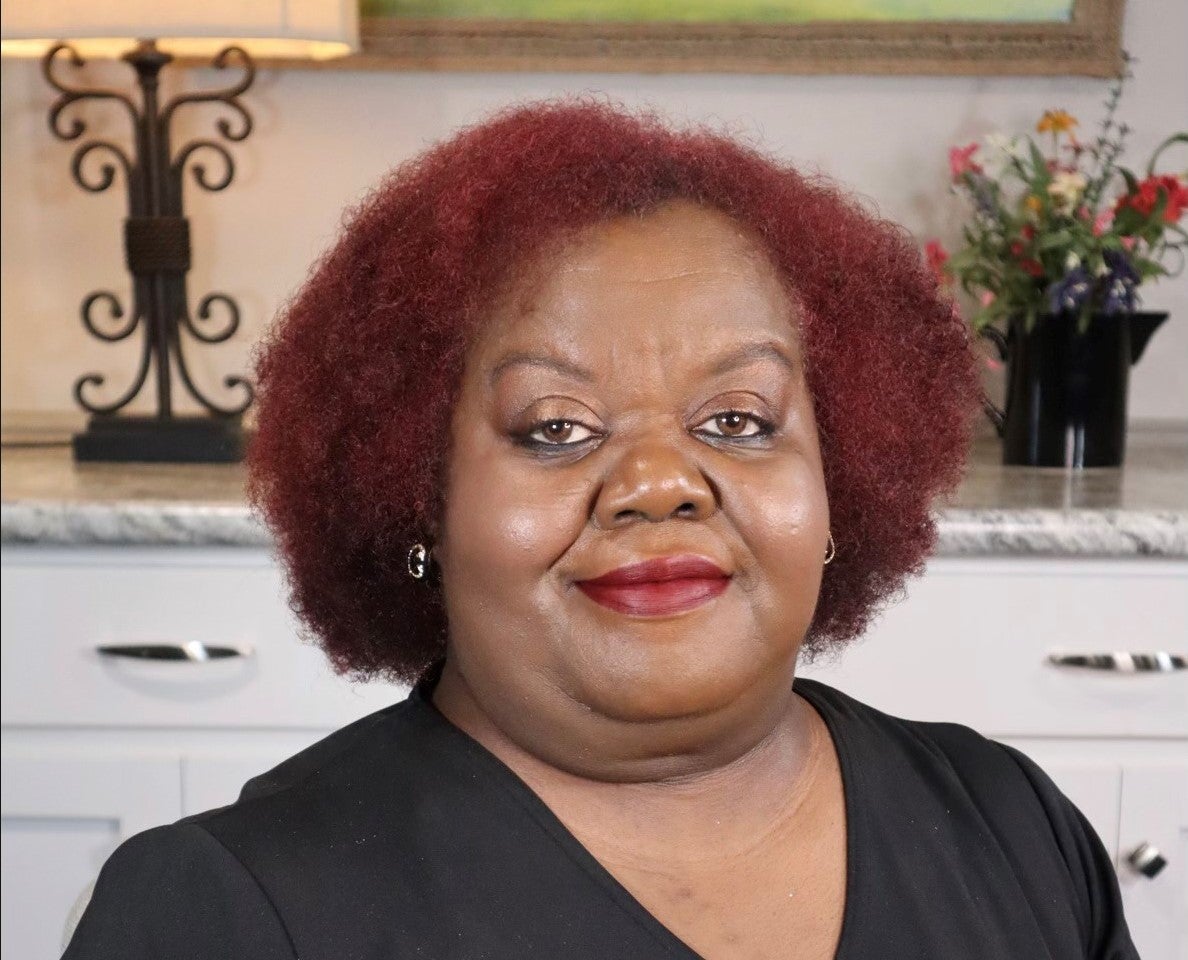 Corrina Jackson was already familiar with the Kaiser Rehabilitation Center at Hillcrest prior to being admitted as a patient in June 2022.
A lifetime Tulsa resident, Jackson was born at Hillcrest Medical Center and had a professional relationship with the building's namesake, having worked with the George Kaiser Family Foundation in his philanthropic endeavors.
"I've been honored and blessed to work with that foundation," Jackson said. "I have a lot of respect for Mr. Kaiser and all he has done for people."
However, Jackson admittedly felt less than optimistic upon her arrival to the Kaiser building. Diagnosed with spinal stenosis impacted by her dwarfism condition, Jackson was transferred to Hillcrest after having a trio of back and spine surgeries at an out-of-state hospital. 
Jackson's surgeries left her unable to stand on her feet under her own power, as her mobility was wheelchair reliant.
"I was in so much pain," said Jackson, who was admitted on June 17. "When I came to Hillcrest, all I could think about was going back to bed."
Despite her initial circumstances, Aaron McGuire, D.O., Perri Craven, M.D. and the Kaiser Rehab team helped Jackson gradually improve her situation. As her movement increased, her stability and confidence began to grow.
By the time Jackson was discharged from Kaiser on July 7, she could move independently with the aid of a walker. Her rehab has continued in outpatient physical therapy and, by August, Jackson had improved to where she could stand on her own without any assistance, something she would not have thought was possible a couple months.
Jackson praised her entire care team at Kaiser for their impact in her rehabilitation.
"I can't even begin to tell you how wonderful the staff was," she said. "I wasn't a pleasant one to deal with at first. But the staff was compassionate and sensitive. They didn't try to talk over me. They let me be heard. They would tell me, 'Nobody knows your body like you.' They're not just a staff of action. They're also a staff of passion."
To learn more, visit the Kaiser Rehabilitation Center site.