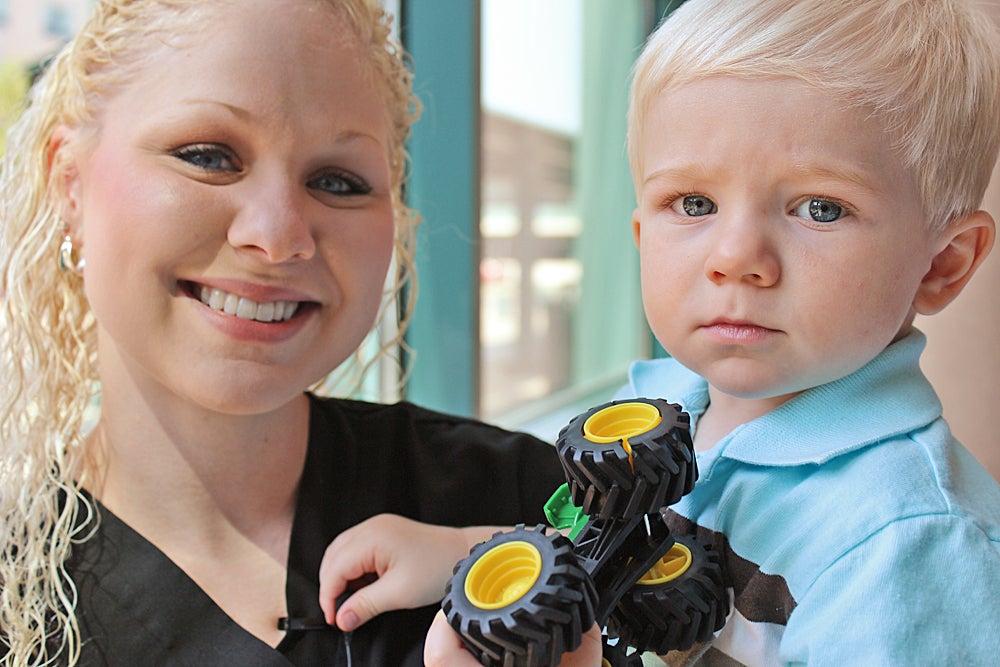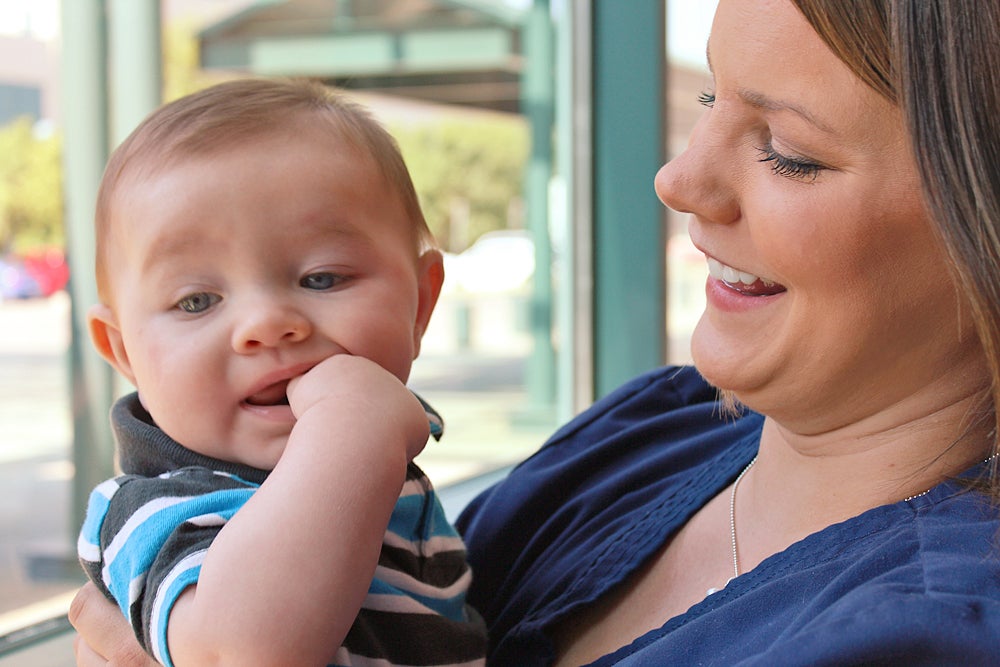 The Peggy V. Helmerich Women's Health Center at Hillcrest Medical Center offers specialized physician care, state-of-the-art technology and service excellence for women seeking medical care for labor & delivery, breast health, gynecological oncology, uro-gynecology and reproductive endocrinology. Our staff are trained and experienced in understanding the needs of women and infants, and our facilities are designed with spacious, private suites to provide a peaceful environment for recovery from surgical and other procedures. We use a TeamBirth approach in our labor and delivery, postpartum and NICU services. TeamBirth is a way to increase communication between you and your support person, physician, nurse, doula and any additional members of the health care team. The goal of the project is to improve maternal and neonatal outcomes through communication and a team-centered approach.
1120 South Utica Ave., Tulsa, OK
---
Labor & Delivery
Our specialists in nursing, obstetrics, gynecology, perinatology (specialized care for high-risk women who have high-risk pregnancies) and neonatology (specialized care for critically ill or premature babies) provide patients with the highest level of care designed specifically for women and their babies. The onsite triage center allows patients to receive immediate medical attention, and our c-section suites offer laboring mothers and their infants added protection during the birthing process. After delivery, mothers can enjoy the same beautiful setting in the postpartum suites, which are located near the newborn nursery. An advanced security system provides added protection for infants throughout the hospital.
So you're well prepared, click here for a list of items to pack before going to the hospital to deliver your baby.
Check out our YouTube series "The Birthing Bundle" for more information on what you can expect throughout the birthing process at Hillcrest Medical Center!
Breast Health
Breast cancer is the most common malignancy in women and the second leading cause of cancer death. Risk factors include early onset of menstruation, late onset of menopause, high-fat diet, family history, late or no pregnancies, high alcohol intake, use of estrogen replacement therapy, prior breast cancer, radiation to the chest wall and moderate obesity. The Leta M. Chapman Breast Health Center features 3D Mammography – the latest technology in early detection of breast cancer. 3D Mammography detects cancers sooner, reveals more invasive cancers and is highly effective for women with dense breast tissue. Learn more about 3D Mammography.
Osteoporosis
Osteoporosis is the severe loss of bone, causing brittleness and weakness, particularly common in the spine, wrists and hips. Some bone loss is normal as people age; however, osteoporosis is a debilitating disease that affects over 8 million women in the U.S. In fact, women can lose up to 20% of their bone mass in the five to seven years following menopause, making them more susceptible to osteoporosis. The Leta M. Chapman Breast Health Center, located in the Peggy V. Helmerich Women's Health Center specializes in the early screening, detection and treatment of osteoporosis.
Cardiology
More than 8 million American women currently live with heart disease. One in three will die as a result, making it the #1 killer of women. Significant risk factors include high blood pressure, high cholesterol, diabetes, smoking, obesity and physical inactivity. Women often have atypical symptoms like new episodes of fatigue, shortness of breath, insomnia, indigestion, and/or an anxious feeling rather than the classic crushing chest pain and tingling down the left arm that men typically experience. The Oklahoma Heart Institute cardiologists and endocrinologists, can offer you complete heart care, from prevention and diagnosis to treatment and rehabilitation.
Surgical Care
With new surgical innovations being developed each day, it is important to have access to the latest technological advancements. From mastectomies to general surgery, the professionals practicing at Hillcrest Medical Center are prepared to meet the needs of women in all stages of life. The Oklahoma Spine & Orthopedic Institute specializes in disorders of the musculoskeletal system, providing non-invasive and surgical treatments for foot and ankle, hand and wrist, knee, shoulder and elbow, spine, hip and sports injuries. Oklahoma Spine & Orthopedic Institute is located at 1265 South Utica and can be reached by phone at (918) 582-6800.
Urinary Care
Urinary incontinence is uncontrollable leakage of urine from the bladder. Women experience urinary incontinence twice as often as men due to pregnancy, childbirth, menopause and the physical structure of the female urinary tract. The causes of urinary incontinence are treatable and frequently curable, but women need to see a physician for help. Treatments include exercise, electrical stimulation, biofeedback, timed maintenance, medication, pessaries, implants, catheterizations, and advanced surgical procedures. Urologists and most gynecologists are trained in the latest incontinence treatments.
Gynecologic Oncology
Gynecologic Oncology is a medical specialty that deals with the study and treatment of malignancies arising in the female reproductive tract. Ovary, endometrium, cervix, vulva and vagina are where the most common and serious gynecological malignancies occur. Peggy V. Helmerich Women's Health Center features gynecologic oncologists who are cancer specialists trained in the biology and pathology of gynecologic cancers and ensure comprehensive patient care that bridges all patient care needs.
Neonatal Intensive Care Unit
A special part of the Peggy V. Helmerich Women's Health Center is the Neonatal Intensive Care Unit (NICU). Infants hospitalized in the Level III NICU often have complications of prematurity or neonatal infection and health challenges from birth. Their challenges are met with exceptional medical care and support in this unique state-of-the-art facility with skilled and compassionate staff. 

Our neonatology group provides 24/7 comprehensive care for high-risk neonatal patients in our specialized NICU. Interdisciplinary team members caring for our patients and their families include a 24/7 onsite neonatal transport team with specially-trained NICU registered nurses (RNs) and NICU respiratory therapists (RTs). These teams are prepared for high-risk transport via ambulance or flight.