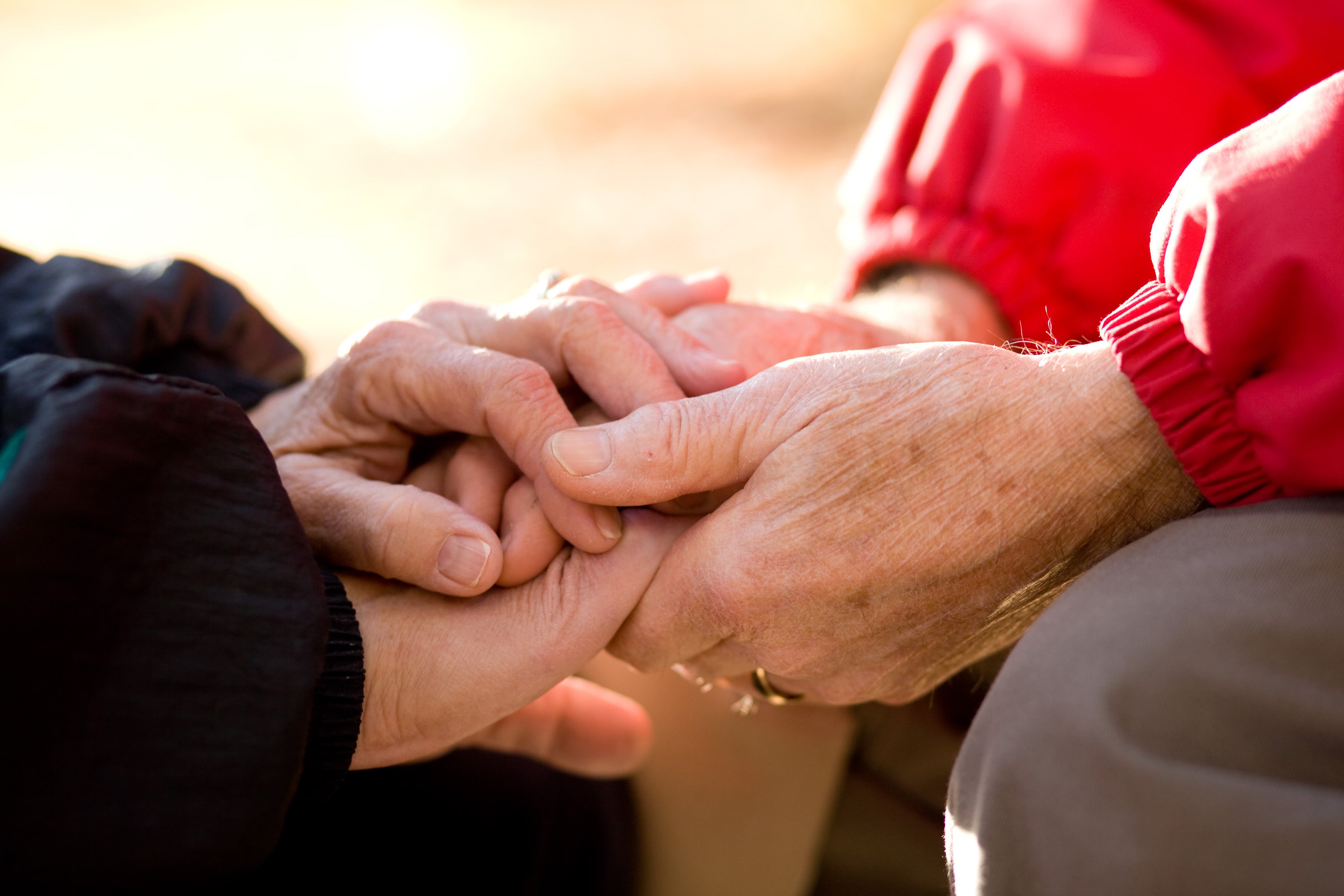 The Pastoral Care Department
Partially endowed by the Benjamin S. Patrick, Jr. Pastoral Care Fund, Hillcrest's pastoral care department has been providing spiritual care and clinical pastoral education for over 55 years.
Chaplaincy Services 
Provides 24/7 pastoral care
Pastoral care director
CPE coordinator/supervisor
Administrative assistant
Five CPE residents
CPE interns
Associate chaplains
Clinical Pastoral Education
Hillcrest offers the only Clinical Pastoral Education (CPE) residency program in Tulsa. Alongside the residency, an initial unit of CPE is offered through the summer and extended unit internships. The program, which is administered by a certified CPE supervisor with multiple years of experience as a health care chaplain, is for clergy, members of religious orders, seminary students and qualified lay persons of all faith groups.
CPE is graduate theological education and experiential learning in an interactive group environment and clinical setting. Students accepted into the program serve as chaplains throughout the hospital in a variety of situations including crisis, trauma and end-of-life. Students who are interested in applying for CPE must be able to work in an interdisciplinary, ecumenical, inter-faith and multi-cultural environment. Curriculum content focuses on the formation of pastoral identity and professional functioning. Students learn critical thinking and relating skills for ministry through peer and supervisor consultation, clinical case studies, educational seminars and more.
The Clinical Pastoral Education program at Hillcrest is fully accredited by:
The College of Pastoral Supervision and Psychology
PO Box 162, Times Square Station
New York, NY 10108
212-246-6410
CPE Programs include:
Extended Program - Offered twice a year: (1) August - January. (2) January - June. Time commitment is one day a week plus a weekday night on-call in hospital and rotation of Sunday coverage. Documented clinical service at Hillcrest is required. Applications accepted until program is full. Tuition is $750.
Summer Internship - May 22, 2023 - Aug. 11, 2023. This program involves over 40 hours a week plus a weekday night on-call in hospital and rotation of Sunday coverage.

Applications accepted until program is full. Tuition is $475.
Residency Program - Aug. 1, 2023 - July 31, 2024. Residency requires a 12-month commitment. The program involves over 40 hours a week plus a rotation of a weekday night and rotation of Sunday coverage in hospital.

 

Residents are paid a stipend of $32,500 for 12 months with optional benefits. A previous unit of CPE is required. The program is limited to five participants. No tuition is charged for residents.
A non-refundable processing fee of $25 made out to Hillcrest Medical Center is required for each application. Applicants who have been accepted into a summer internship unit or extended unit at Hillcrest will be asked to submit a $100 non-refundable deposit to guarantee their placement in the program. The deposit will be applied to the tuition. For the application form, click here or contact:
Pastoral Care Department
Hillcrest Medical Center
1120 S. Utica Ave.
Tulsa, OK 74104
Click here to download the Application for Clinical Pastoral Education (PDF).
Please inquire about the program at:
cpe@hillcrest.com or call Chaplain Vicki LaFave at 918-579-6210