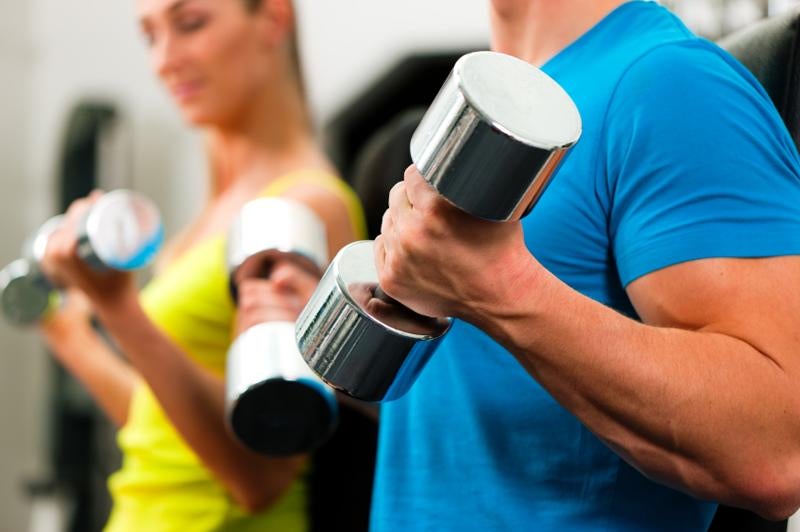 Hillcrest Fitness Center
Our well-equipped fitness center is open to the public for general health/fitness needs. New members receive a personal fitness evaluation included with the fitness center membership fee. After the evaluation a fitness specialist will design an exercise program based on your personal health goals with consideration to any special concerns or limitations you may have. The facility offers a wide variety of exercise equipment, shower, changing and locker facilities. Members will receive regular review of their exercise program, with program updates as needed.
The staff has their bachelor's degrees in an exercise science related field and are dedicated to helping you improve your level of health and fitness. Call to schedule an appointment.
Location and hours:
1265 S. Utica Ave., suite 200, Tulsa, OK
Mondays-Thursdays, 5:30 a.m. – 7 p.m.
Fridays, 5:30 a.m. – 5 p.m.
Saturdays, 8 a.m. – 1 p.m.
Phone:  918-579-4900
Special Note:
For members RETURNING to the Fitness Center, please review the "Pre-Participation Screening Questionnaire" listed down the page and ensure nothing has changed
For NEW members to the Fitness Center, please print and complete the three forms listed down the page and return in-person to the Fitness Center staff
All members applying are required to complete a pre-participation screening questionnaire and member health information form. Based on your health status you may be required to obtain a physicians release prior to participation. You may download these forms here:
You will need to download the pre-participation screening questionnaire and member health information form, complete and bring them with you for your appointment. If applicable you will need a physician release form.
Once you have been approved for exercise, call 918-579-4900 to schedule your initial appointment.  This appointment takes approximately 60 minutes, and during this time you will be guided through your first exercise session.   
Class / Member Rates
 
Community Member Rates
Program Participant Community
Cardiac Rehab Member Rates
Additional Family Member Rate
Enrollment Fee
$50
$0
$0
$50
Monthly Fee

(per person)

$30
$30
$30
$25
Class Fee

(Day pass $5)

$0
$0
$0
$0
*Anyone with a personal history of cardiovascular disease (heart by-pass surgery, stent, angioplasty, heart attack, valve replacement or medically managed atherosclerosis) is eligible to join in the cardiac rehab membership.
Class Schedule
Monday
Silver Sneakers
10-11 a.m.
Tuesday
Growing Stronger
10-10:45 a.m.
Classic Yoga
12-12:30 p.m.
Wednesday
Silver Sneakers
10-11 a.m.
Beginning Strength
12-12:30 p.m.
Thursday
Growing Stronger
10-10:45 a.m.
Friday
Gentle Yoga
12-12:30 p.m.
*Punch cards are available to purchase for group fitness classes if you don't have a membership.
For more information, please contact the Hillcrest Fitness Center at 918-579-3444
Cycle – Enjoy a fun and challenging workout as the instructor leads the class through a variety of rides and drills, such as speed and climbing. Class Max: 9.
Silver Sneakers - Have fun and move to the music through a variety of exercises designed to increase Muscular strength, range of movement and activity for daily living. A chair is offered for support, head to toe stretching and complete relaxation in a comfortable position
Bootcamp - A 40-45 minute group exercise to maximize your workout. This class mixes traditional lifting methods with body weight exercises and interval training. Everything you need in one workout.