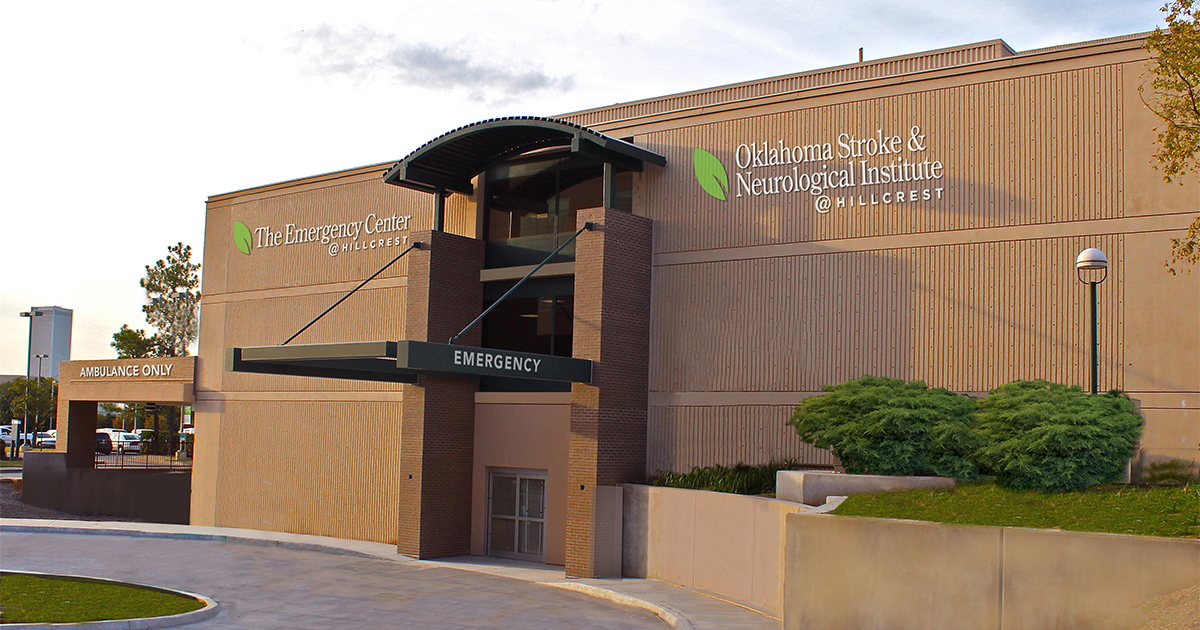 The new Emergency Center at Hillcrest is located at 1125 South Trenton Avenue. At over 30,000 square feet, it has 37 patient rooms, a covered ambulance bay with space for up to 8 trucks, a trauma area and a dedicated CT machine. Nationally-recognized specialists at the Hillcrest Emergency Center are also specially-trained to diagnose and care for patients having a stroke.
In addition to high-quality emergency care, the Center offers many patient-centered amenities including private rooms and complimentary valet parking. Recognizing the stress of an emergency room visit, the center has also been designed with comfortable waiting areas and offers free valet parking for both patient and visitor convenience.
The Emergency Center at Hillcrest provides the tools, technology and conveniences that will allow our physicians to deliver the level of excellence they demand in patient care, comfort and privacy. Our goal is to be the emergency center of choice in Tulsa.