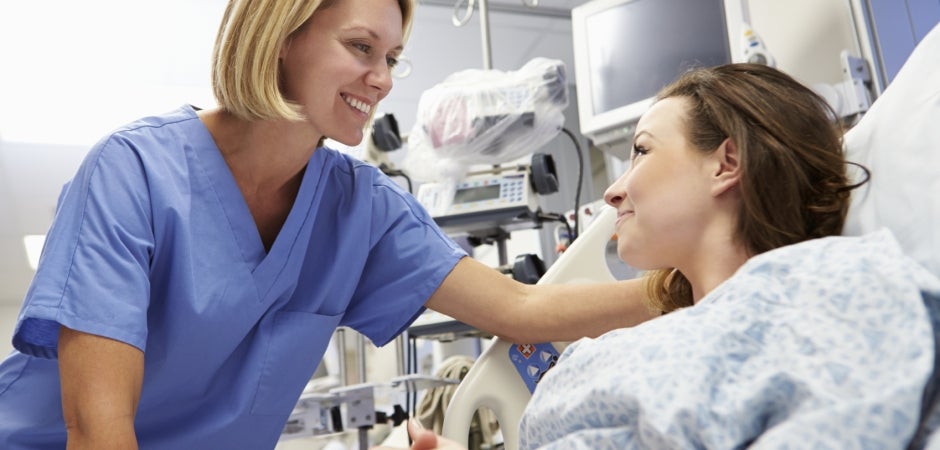 Hillcrest offers a range of oncology services including diagnostic and treatment programs for the cancer patients. Programs include medical chemotherapy, radiation, and surgery. The Helmerich Cancer Center offers advanced techniques to help diagnose and identify the disease and its progression.
The hospital also participates in numerous research protocols including breast, gastroenterology, intestinal and gynecological-related cancers.
Oklahoma CyberKnife
Oklahoma CyberKnife is the first radiosurgery system versatile and sophisticated enough to treat tumors throughout the body. It is also the first system to track and target a tumor's true position within the body, and as a result, provides the highest level of accuracy - down to less than a millimeter. This means we can successfully treat tumors that were previously considered inoperable.
The CyberKnife at our facility is brand new and includes the latest FDA approved equipment and technology on the market. The sub-millimeter accuracy of the machine allows us to effectively and efficiently treat tumors of the brain, spine, lung, and liver, as well as primary low risk prostate cancer.
The CyberKnife also offers countless benefits for patients. This non-surgical, painless treatment is provided on an outpatient basis and requires only one to five treatment sessions. There's no recovery time and patients can immediately return to normal activity.
Oklahoma CyberKnife is a collaboration between Hillcrest Medical Center and US Radiosurgery, a distinguished company with stereotactic radiosurgery sites across the country.