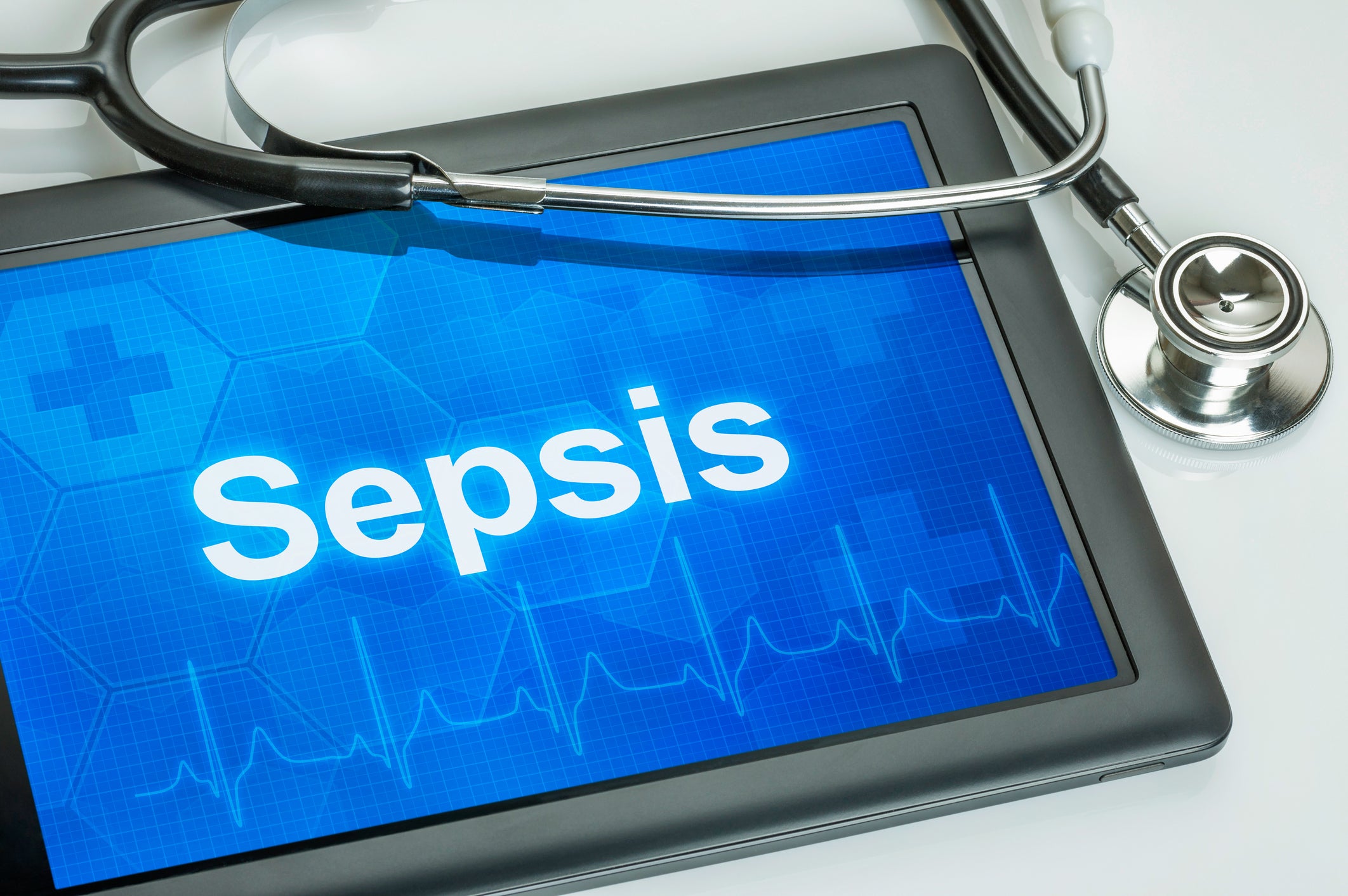 Sepsis is a super infection that overpowers the entire body and can lead to damage to the body's organs, amputations and death. Early recognition and detection is key. When it comes to sepsis, it's important to remember T.I.M.E. and watch for signs of:
• Temperature - Higher or lower than normal. This may be accompanied with shivering.
• Infection - Any signs/symptoms of an infection, wounds with redness or swelling, painful and/or frequent urination, regular coughing or chest pain.
• Mental decline - Disoriented, tired, discombobulated.
• Extremely ill - high pain levels, discomfort, elevated heart rate and shortness of breath.
Signs of sepsis require staff and providers to act fast and initiate the sepsis bundle. The sepsis bundle automatically ensures the appropriate tests and treatment are ordered and carried out quickly; drawing blood cultures and lactic acid to further tailor patient's treatment course, as well as ordering and administering antibiotics to eliminate the infection and giving IV fluids to fuel the body to fight infection.  
Hillcrest Medical Center's (HMC) early sepsis identification and treatment outcomes are higher than both the state and national performance. HMC patients have a better chance of surviving severe sepsis and septic shock than other competitors as sepsis mortality have been in a positive, downward trend since January 2021.  The outstanding care provided by the staff and providers at HMC increases our patients' chance of survival.