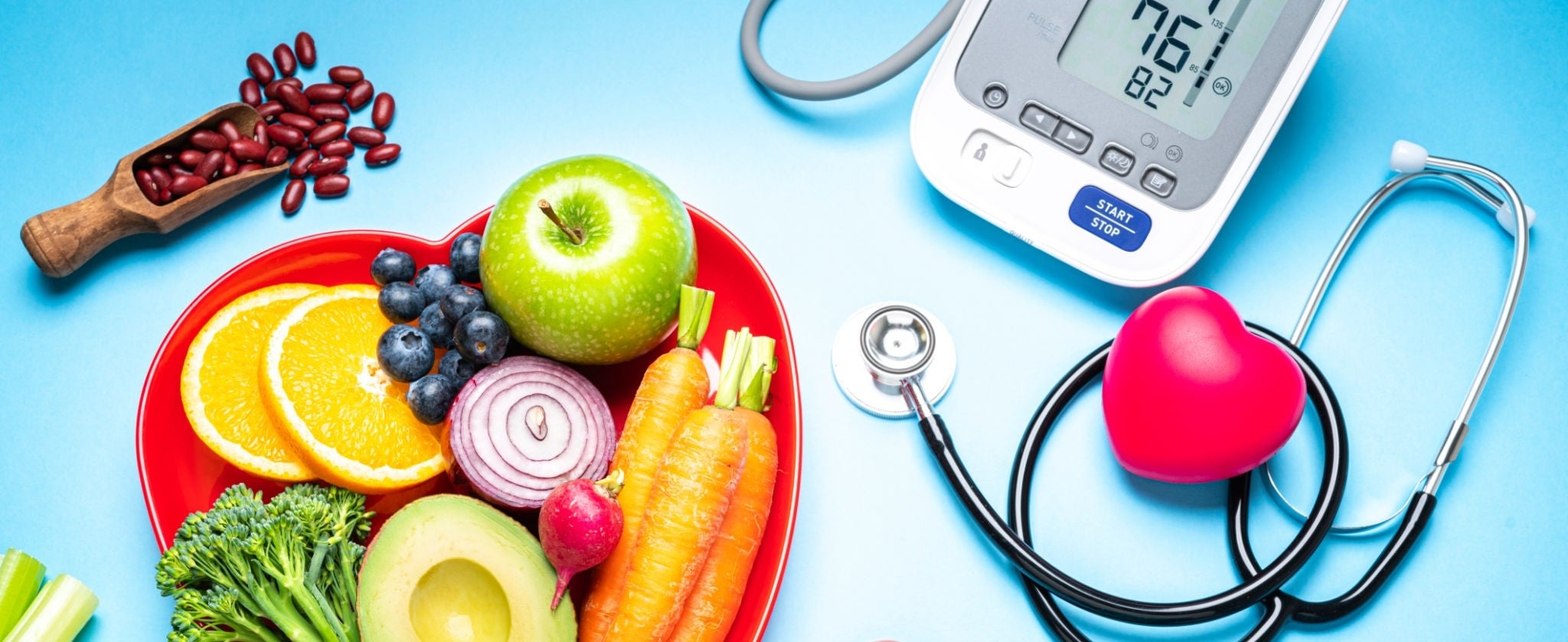 March is National Nutrition Month and to commemorate the occasion, Hillcrest Medical Center and Oklahoma Heart Institute dietitian Andrea Shotton will share her expertise on the topic of nutrition in a pandemic through a series of weekly blogs. In this edition, Shotton discusses how to stock a heart healthy kitchen.
The flexitarian lifestyle and a Mediterranean diet both aid heart health by adding plant-based foods and lowering saturated fats. Meal planning and healthy eating becomes easier when those heart-healthy foods are readily available at home.
• Tips for stocking fruits and vegetables: Keep fresh fruit in a bowl on a counter as a reminder to eat healthy snacks. Also move fruits and veggies from the produce drawer to a place in your refrigerator more easily seen and accessible.
Also, choose in-season fresh or frozen without added sauces or syrups. When purchasing dried fruit, portion out in small handfuls. Choose canned fruit in water or light syrup. Look for reduced sodium or "no added salt" on labels for canned veggies.
• Tips for stocking proteins: Canned beans are usually high in salt. Cook with dried beans instead. Draining and rinsing canned beans will also help to reduce the amount of salt.
In addition, have enough fresh, frozen or canned fish for two meals a week. Salmon, herring, albacore tuna, sardines, mackerel and trout are also options.
Choose leaner cuts of meat and poultry like beef (eye of round, top round, sirloin 90% or higher), pork (tenderloin, sirloin or top loin), veal (shoulder, ground veal, cutlets or sirloin), skinless poultry or bison. Also, consider meat alternatives such as cooking with tofu or plant-based products such as Beyond meat.
Other options include unsalted nuts or seeds like walnuts, almonds, peanuts, pistachios or sunflower seeds as well as PB2 powdered peanut butter, low-salt natural peanut butter or almond butter. Try ground or milled flaxseeds can substitute for oil.
Additional proteins include rinsed and drained low sodium legumes like edamame (soybeans), lentils, peas, black, navy or pinto beans or chickpeas. Low fat or nonfat dairy like milks, yogurt, kefir or cottage cheese as well as eggs or egg substitutes are also options.
• Tips for stocking whole grains: Options include 100% whole grain breads or pitas, rolled or steel cut oats, whole grain cereals, fat-free or low-sodium whole grain crackers, whole grain pasta, brown and wild rice, corn and whole wheat tortillas, bulgur, quinoa, whole grain barley, millet or whole wheat flour.
Tips for stocking oils: Avoid sources with saturated fat and trans-fat that increase your risk for heart disease such as coconut oil, palm oil and other tropical oils as well as butter, whole milk, ice cream, French fries and doughnuts.
Cooking tips for oils include olive oil to cook with lower temps, canola oil to use for baking, avocado oil to cook with higher temps, trans-fat free soft tub margarine or no stick butter, nonfat cooking spray as well as reduced-fat, lower calorie salad dressing.