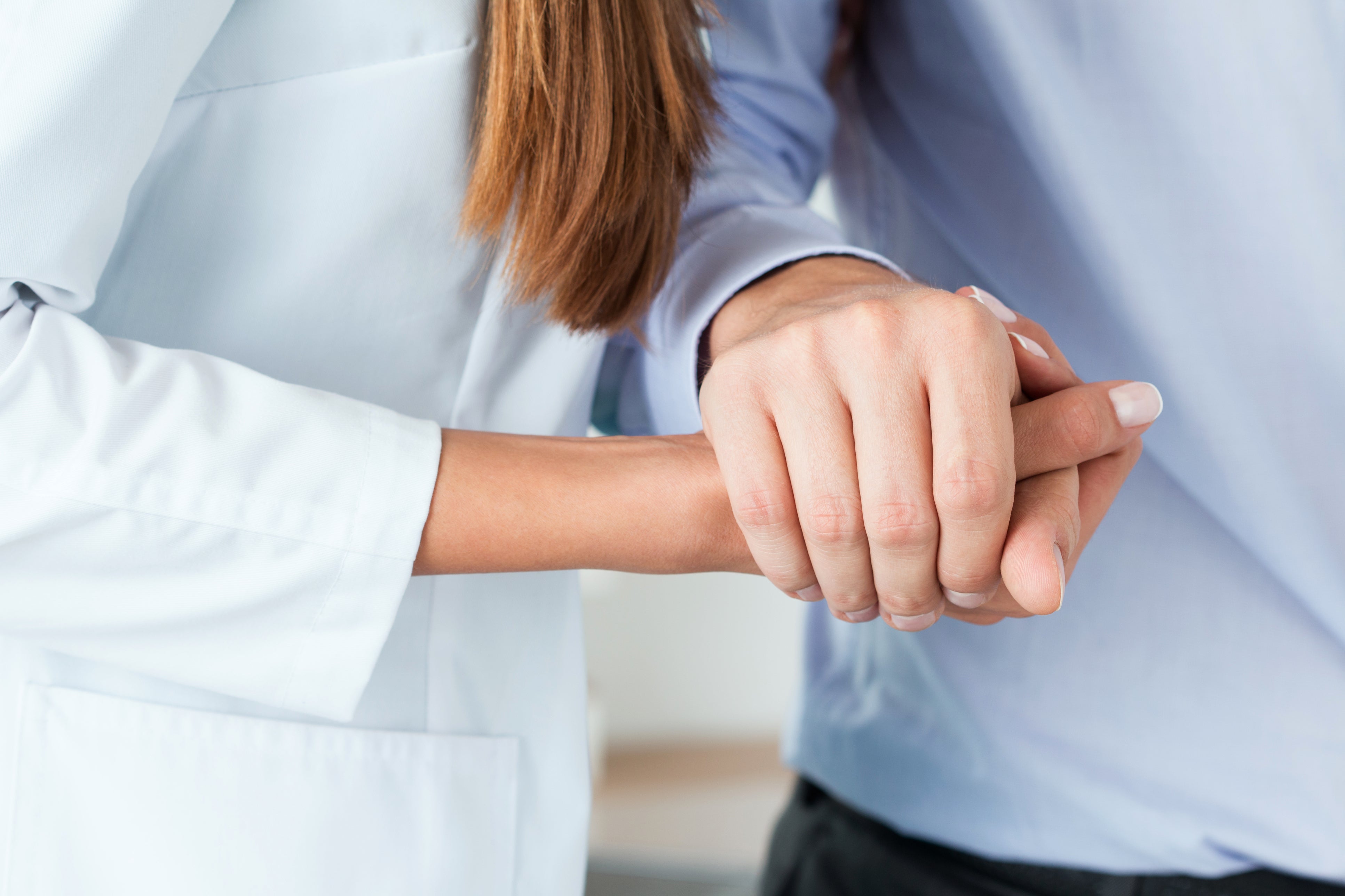 Friday, June 9, 2017 was a typical day at work for Delilah (Chris) Bell.  However, when Chris suddenly began to feel unwell, the day took a drastic turn.
"I was at work, and all of a sudden I started feeling really hot. I didn't feel well," says Chris. "I have an assistant so I told her that I did not feel well. She said to go home, but I said 'No, I'm really sick. Call 911.'"
As a former registered nurse, Chris knew the sickness that came over her was much more serious than a trip home. Chris was suffering a stroke.
"My assistant called 911. As I was losing my ability to speak, I explained to them that I was having numbness on the right side of my face, I couldn't swallow and that I was losing the ability to speak," explains Chris. "I felt like I was going to pass out."
Within a matter of minutes after calling 91 a crew of emergency first responders arrived at Chris's side. Chris was then transported in an ambulance to The Emergency Center at Hillcrest.
"I told them to take me to Hillcrest because my son is an ER doc there and it's the closest," says Chris.
Upon her arrival the emergency room staff immediately assessed her condition. The assessment warranted immediate lab testing and a CT scan based on her stroke symptoms and evaluation conducted by a stroke physician and neurologist.
"There were nurses and my neurologist, Dr. Andre Fredieu came in. They were asking me questions and trying to assess me. They decided to do the TPA which was administered almost immediately," says Chris. "Everything was very quick."
After being assessed, Chris was transferred to the Intensive Care Unit (ICU), then to Oklahoma Stroke & Neurological Institute, then finally to Kaiser Rehabilitation Center, where she spent the majority of time during her recovery receiving outpatient therapy services.
"They were just all phenomenal," exclaims Chris.
At Hillcrest we understand that every second counts, and what's done in the first minutes, hours and even days after a stroke is vital to each patient's recovery. Our nationally recognized specialists, dedicated neuro-intensive care unit and extensive rehabilitation services create a collaborative team committed to providing the highest level of stroke and endovascular care.
"Hillcrest saved my life. That's it, I mean they saved my life," says Chris. "I would not be near as high functioning as I am right now without the care that I got."
For more information about stroke and neurological care at Hillcrest Medical Center, click here.