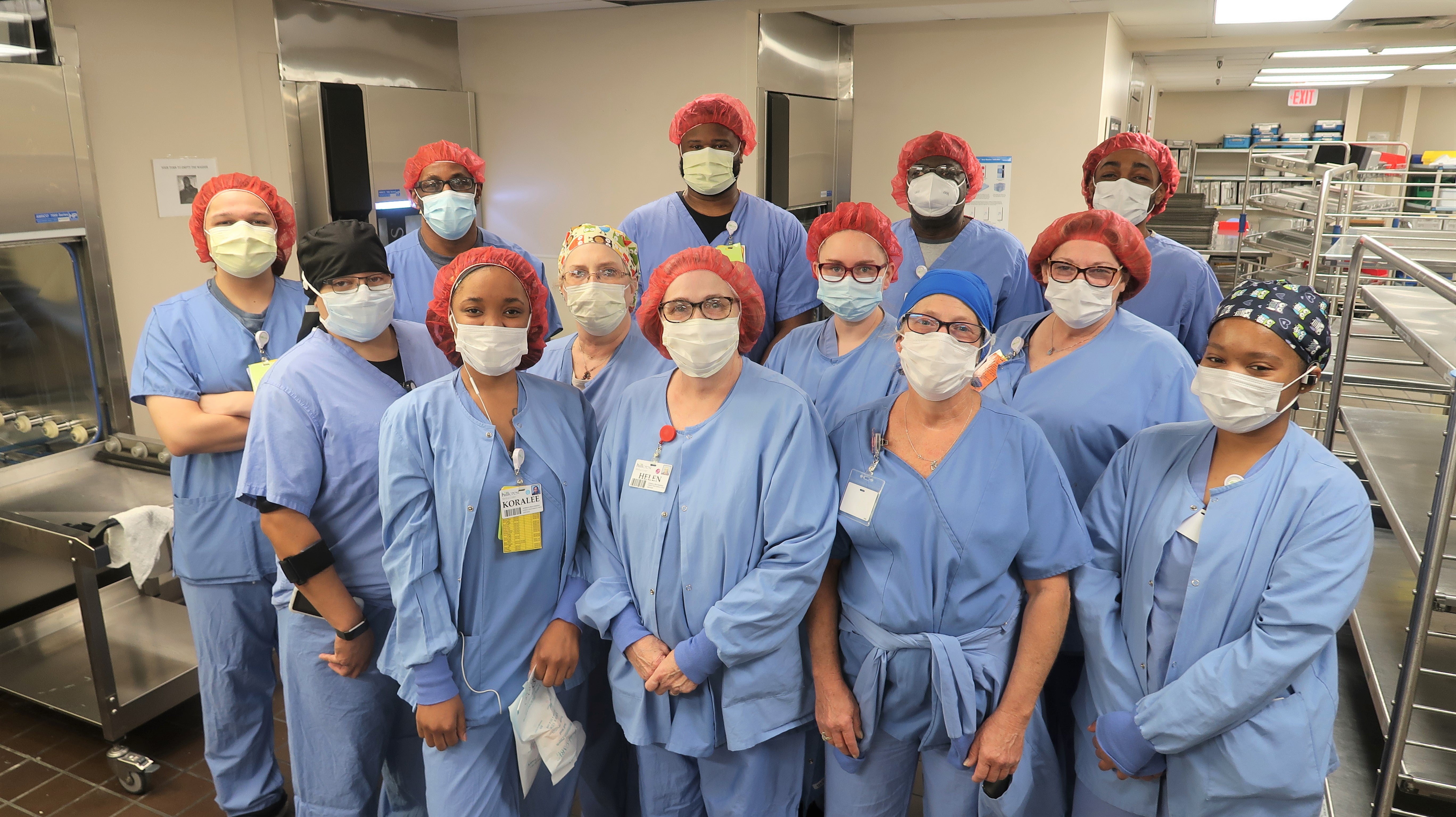 Quality care requires all facets of Hillcrest Medical Center working together in synergy. And that includes those who care for the instruments used to care for our patients.
Sterile Processing Manager Anthony Adams leads a 23-person department that ensures those devices utilized during medical procedures are clean and ready for use for the next patient.
"We clean the dirty instruments and we put them together, making sure instruments are ready to go," Adams said. "I love it. It's exciting. There's a lot happening."
The sterile processing unit services many departments around the hospital, including the operating rooms, catheterization lab, labor and delivery, emergency room and clinics around Hillcrest Medical Center.
"One of the things I really like about this team is they're flexible," Adams said. "If something breaks, they just keep working and work around it. That's why I really love my crew."
An example of that flexibility came during the early stages of the pandemic with regards to personal protective equipment (PPE). Adams said the sterile processing unit worked together to create an effective method for re-sterilizing the N95 masks.
Adams said his team plays an integral role in patient care at Hillcrest.
"The surgeons can't do what they do without us," he said. "Any given day, if we don't do what we do, then it causes issues up there. So, we have to make sure we're on point."