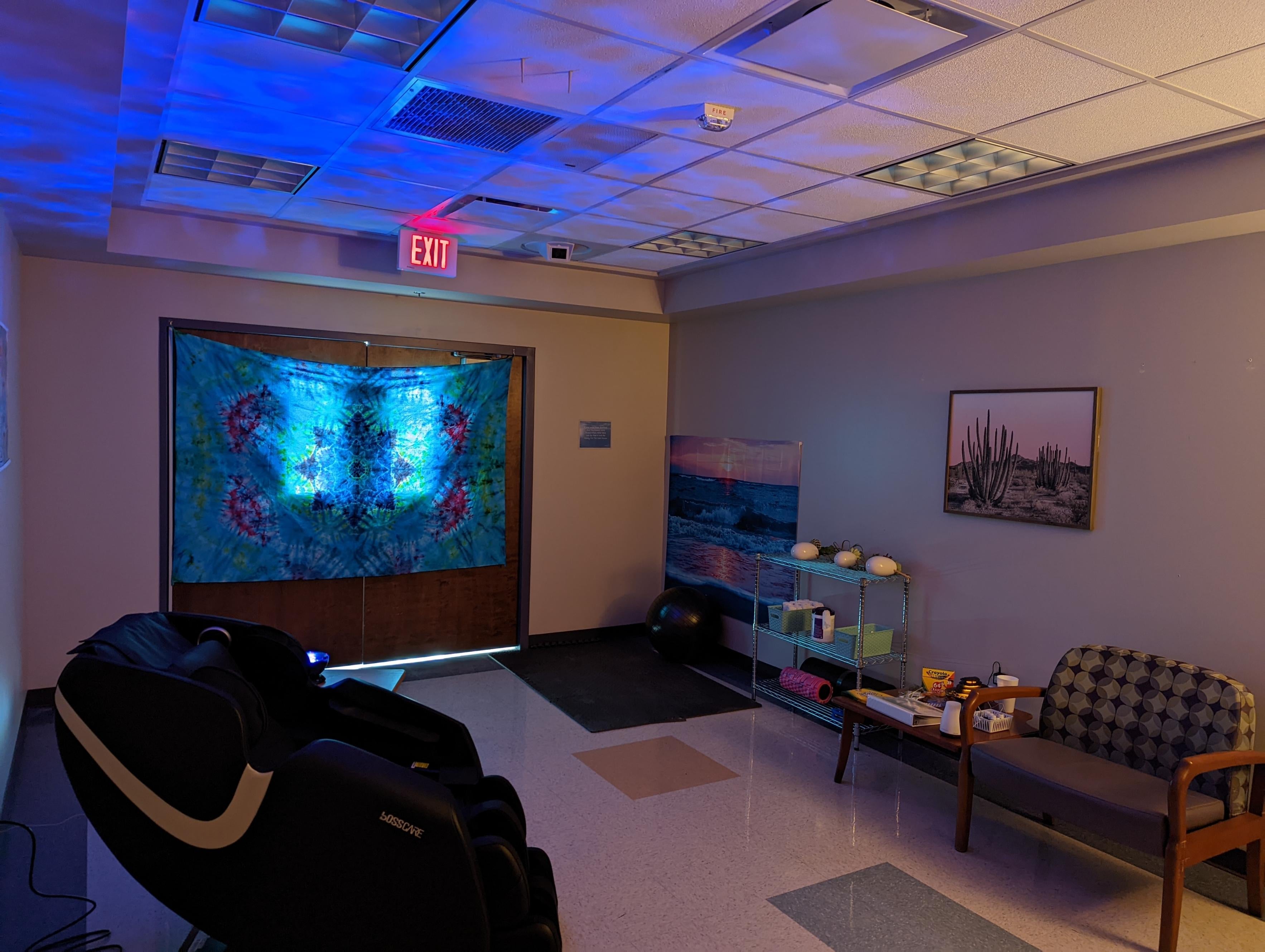 Providing an opportunity for staff to take a break, a moment of tranquility, amidst their daily routines is an important initiative of Hillcrest Medical Center leadership.
Evelyn Radichel, women's and children's director of nursing, and her colleagues decided to add a quartet of relaxation rooms placed throughout the hospital. 
"The relaxation rooms at Hillcrest Medical Center are designed to meet the needs of the staff for a quick respite from the day-to-day business of the units," said Radichel. "We have four rooms located throughout the facility strategically for the staff in those areas not to have to travel far for use."
Each relaxation room contains a massage therapy chair, salt lamp, yoga mat and balance ball, diffuser and sound machine. Some rooms include color therapy, water features and relaxing imagery as additional features.
Radichel said initial response among staff has been overwhelmingly positive as the rooms have been in full use on a regular basis.
"We are excited for the teams to have a place to get away and relax and unwind for a short time to recharge and renew," she said.