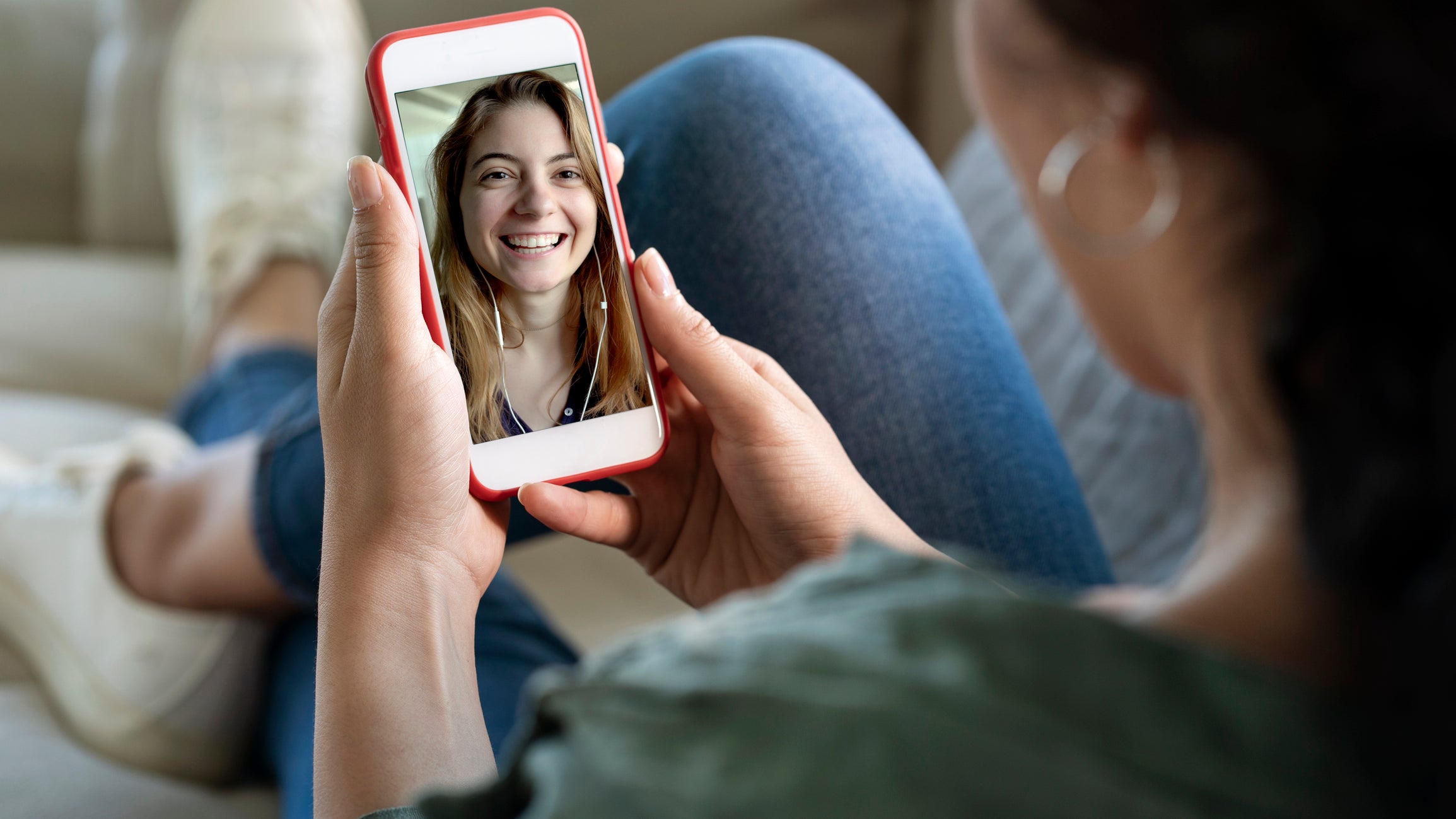 For the protection and safety of patients, visitors and our staff, we continue to restrict visitation and take every measure to reduce the spread of COVID-19. However, we understand how important it is to stay connected to loved ones and friends, whether they are in the hospital or at home. We encourage you to call, text and connect via video to purposefully connect while helping to reduce the spread of COVID-19. Here are some ways to stay connected.
FaceTime
Make video and audio calls over Wi-Fi or cellular supported iOS or iPadOS devices - iPhone, iPad or iPod Touch. To get started, open the FaceTime app and sign in with your Apple ID. FaceTime automatically registers your phone number if you're using an iPhone. For iPad or iPod touch, register your email address by tapping Settings > FaceTime > Use your Apple ID for FaceTime, and sign in with your Apple ID.
To start a FaceTime call, enter the person's phone number or email address and press the video button. You may also switch from an audio call to a video call by pressing the video button during the call.
Facebook Messenger
Message, call or video call a person or a group with Facebook Messenger. Download the Facebook Messenger app on your phone and sign in with your Facebook login. Start or open a conversation with the person or group you wish to connect with and tap the audio or recorder button at the top right of your screen. Facebook Messenger is available on Android, iPhone and iPad.
Google Duo
Group call up to eight people with Google Duo, a video call app available on Android and iOS devices. Download the Google Duo app and sign in with your Google login. Select the contacts to call, tap Start Call and choose Video or Voice.
Skype
Place a video call to an individual or group using the Skype app on your Android, iPhone or Windows 10 Mobile device. Download the app and register an account. Add names and phone numbers to your contacts, then select the contacts to call, tap the contact and select Audio or Video.
Schedule It
Take time each day to reach out and connect with others. With social distancing, working from home and quarantines in effect, we are more isolated than usual. Taking these measures to reduce the spread of illness is critically important, but an unfortunate side effect is an emotional toll that increases the risk for depression, high blood pressure, suppresses the immune system and causes anxiety. We are all in this together and we can help one another by helping reduce the spread of COVID-19 and connecting in purposeful, safe ways.