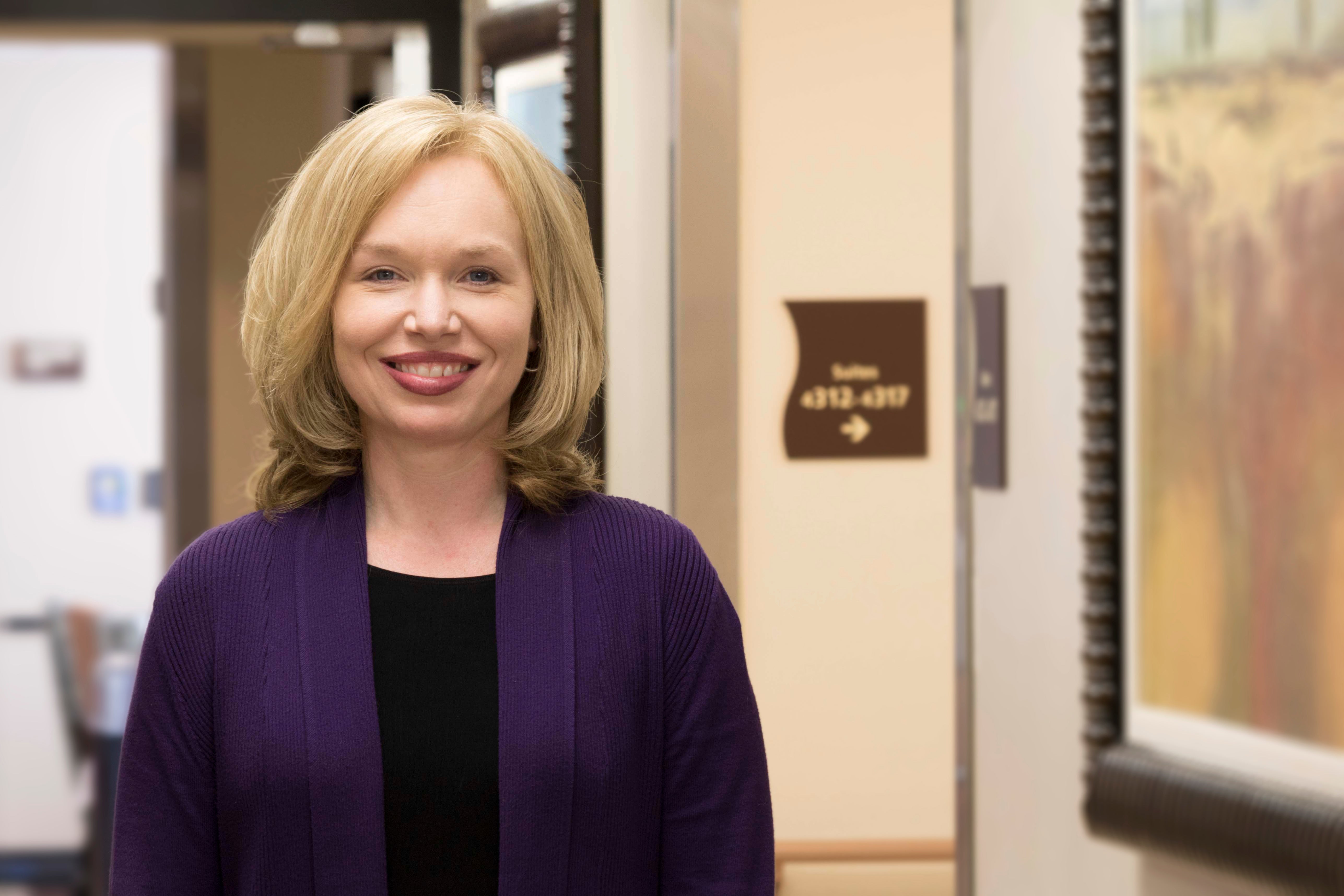 Jodi Simmons, RN, BSN, MHA and chief nursing officer (CNO) of Hillcrest Medical Center, Tulsa, OK
The COVID-19 virus hit Oklahoma fast. Chief Nursing Officer (CNO) Jodi Simmons had planned a spring break trip, but had a bad feeling about the virus and decided not to leave town. Two days later, Hillcrest Medical Center was in full incident command mode and Jodi has been working in the Incident Command Center every day for nine weeks and counting.
The best leadership advice Jodi offers is to have senior leadership visit every unit, every shift, seven days a week. This ensures every staff member can ask questions to make sure they understand how to follow updated policies and to allow leadership the opportunity to share with staff the impact they are making in the lives of others.
Stress is high and Jodi advocates building fun into the day. An outside group posted a sign at the hospital "Our Heroes Wear Scrubs" and it was such a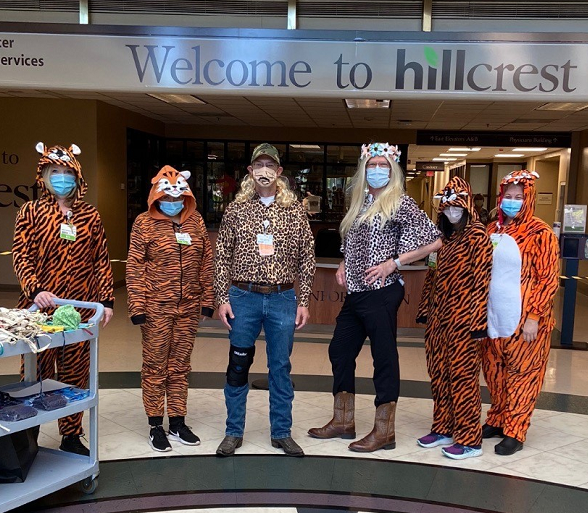 hit with the staff she asked them to change out the sign every week with a new message. The staff has also been supported by community donations of masks, food and well wishes, and Jodi makes sure these are shared with staff throughout the hospital.  She was most excited about taking a cart of over 400 custom-made masks to the units, led by the leadership team dressed in Tiger King outfits. She also had Tiger King cookies made for the ER staff.
During this time, Jodi views her role not as CNO but as a facilitator between the nursing staff, infection preventionists and providers. Her job is to find the best way to make her staff feel safe and have what they need to safely care for their patients, including personal protective equipment (PPE), equipment and information.
Finally, Jodi's leadership advice is to understand that your staff is the most important part of managing care in a pandemic, and they need constant face time – "senior leader rounding on steroids" – so they know what is happening around them and can perform their best in the given situation.