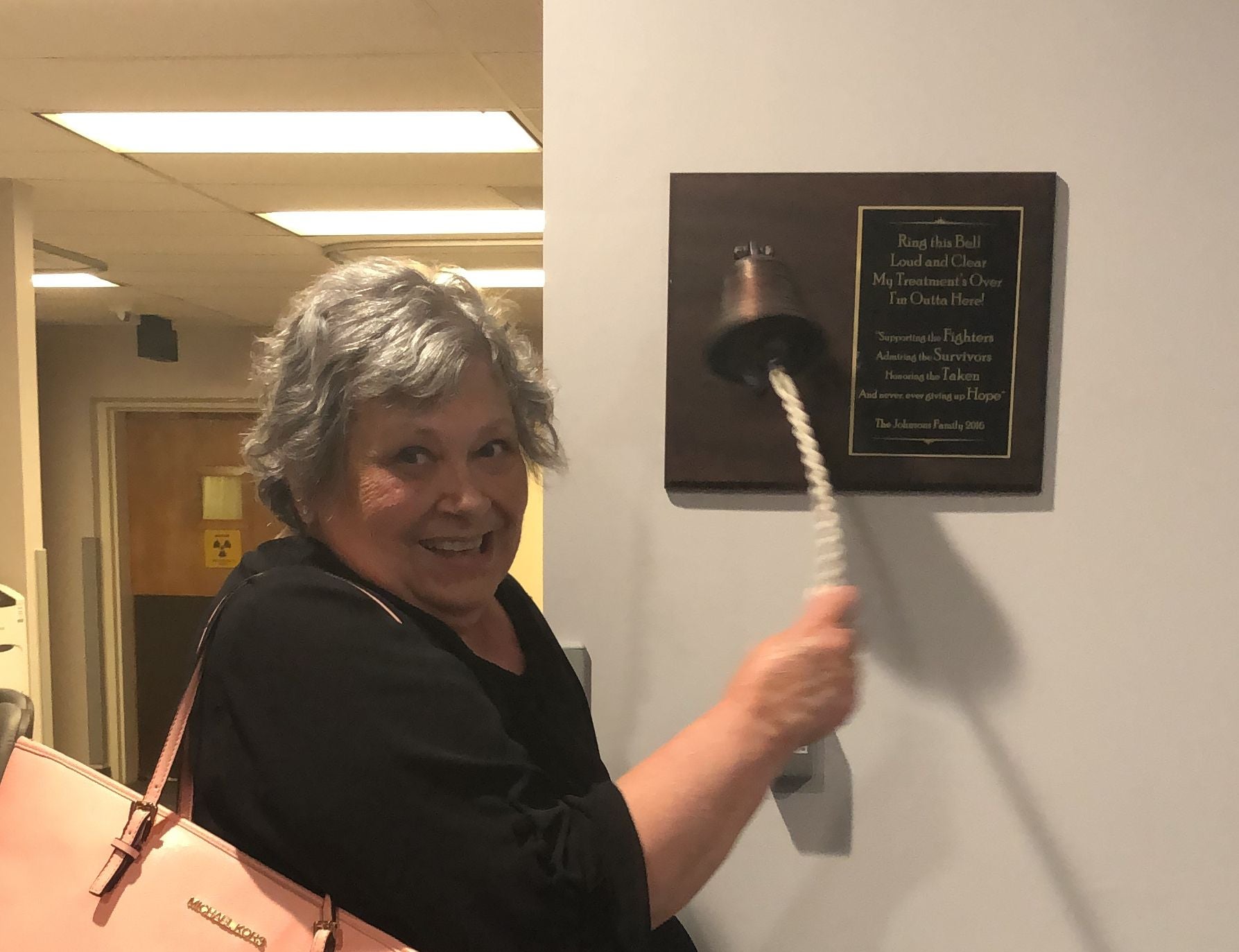 A practicing attorney and mother of four adult children, Bobbie Chandler has a passion for her career. She is fortunate to have candid relationships with her co-workers at the law firm as they were the first to notice – and mention to her – when she became short of breath. Additionally, her right breast had become red and inflamed. Despite her extensive family history of various cancers, Chandler had not gotten a mammogram in two to three years.
Her gynecologist examined her breast and became concerned. "My doctor had seen inflammatory breast cancer twice in her career and was pretty certain that was what I had," Chandler said.
An ultrasound and biopsy of the breast tissue confirmed her worst fears. On March 5, 2019, she was diagnosed with triple-negative inflammatory breast cancer, a rare form that accounts for only one to five percent of all breast cancer cases. In addition, this type would not respond to hormone therapy. To prepare her for treatment, Chandler's grandchildren helped her dye her hair pink and her son-in-law cut her hair short. In spite of her shocking diagnosis, she found joy in a new hairstyle.  
Chandler's chemotherapy began in April 2019 and was excruciating for her and her children. The first 12weeks of treatment took place in Houston, Texas. The 18-hour round-trips– combined with the aggressive nature of her treatments – left her ill and exhausted. To alleviate the effects of traveling, her breast oncologist in Houston recommended that Chandler continue her care in Tulsa with Utica Park Clinic medical oncologist Edwin McCreary, M.D., and his team.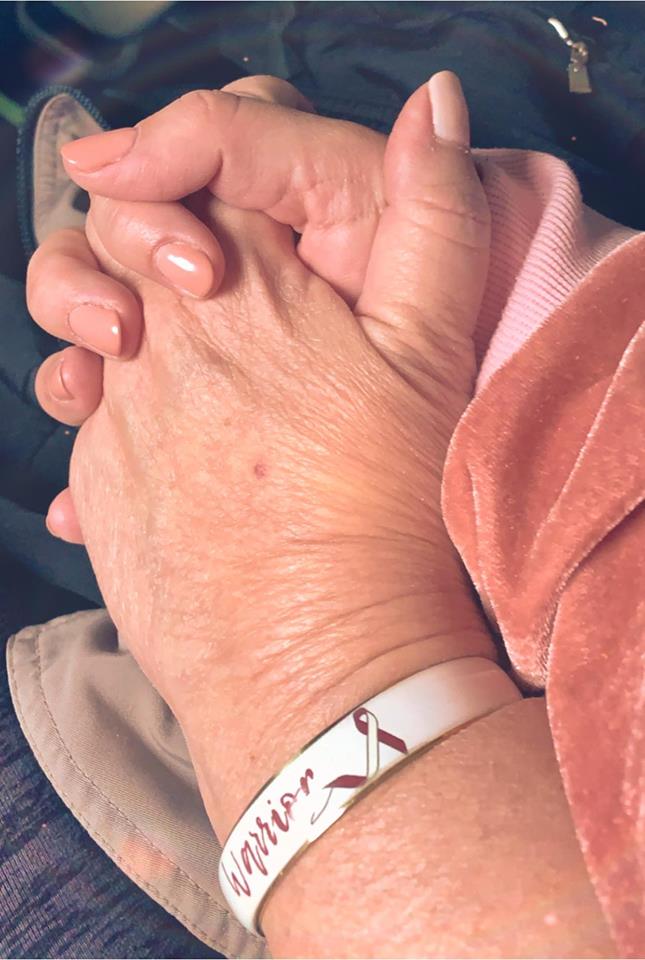 An appointment was scheduled with him eight days after she had returned from chemotherapy in Houston, but prior to that appointment, she was hospitalized at Hillcrest Medical Center due to extreme exhaustion and confusion.
Realizing that Dr. McCreary had never met their mother, her children assumed he would not be able to see her in the hospital, but he arrived almost immediately after Chandler was admitted and placed in a room.
Dr. McCreary found that Chandler had a very low white blood cell count and a severe infection. After many days in the hospital and a couple of weeks in a rehabilitation facility, she felt well enough to return to work at the law firm.
"I owe Dr. McCreary my life," Chandler said. "Dr. McCreary, all the nurses and all of the medical staff I had on my side at Hillcrest Medical Center were a dream. They not only treated me like family, but also my children, who took turns staying with me in the hospital every night."
Chandler had to have both of her breasts removed in separate procedures 16 weeks apart. The second operation was performed by a Utica Park Clinic breast surgeon at Hillcrest Medical Center. "She did a beautiful job," Chandler said. "My breasts were no longer lopsided and I felt normal."
Additionally, Chandler has been through many rounds of radiation with Hillcrest Medical Center's Terry Styles, M.D., and is currently proceeding with chemotherapy in pill form. Through COVID-19 and her continuing battle with breast cancer, she has kept a positive outlook and believes she will soon be cancer-free.
"I have the same people treating me every time I come in," Chandler said. "The team at Hillcrest feels like family." She attributes her willingness to fight to her four children and her six grandchildren, as they each play a huge role in her journey. She is also thankful for the amazing support she has received from her extended family, friends and co-workers throughout her treatment.
While Chandler is still in the treatment process, she has had the opportunity to do more of the things she loves to do like working her dream job as an attorney, spending time with her family and Scottish terrier, sewing and studying genealogy and history. She is also loving the way her hair grew back— in loose curls that she hardly has to style.
She encourages others to not take life for granted and to be around loved ones as much as possible. In addition, she emphasizes the importance of prevention. "Please get your screenings," Chandler said. "Do your self-exams and try to catch things as early as possible. People that are really sick can come back from it if they take care of their bodies. Survive and thrive."
To schedule your mammogram in Tulsa, Claremore, Cushing, Henryetta, Owasso or Pryor, call 918-268-3565 or click here for more information.