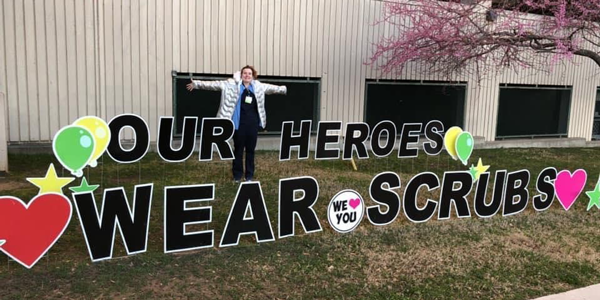 Since the age of 4, Frances Giessen, RN, had her sights set on working in health care. In college, she started taking pre-med courses but redirected her interests toward nursing when she realized the main thing she wanted to do was simply help people. Now, a year and a half into her nursing career in Tulsa, Giessen has risen to new heights in helping others by being a part of Hillcrest Medical Center's COVID-19 unit.
"In March, we quickly realized that COVID-19 had arrived in Oklahoma, so our director of nursing asked for five volunteers who would live at the hospital full-time to care for patients with the virus for the duration of their treatment," said Giessen. "I felt called to help. Staying the night, however, never became a reality, as within a couple of days, we realized this new virus would not be like Ebola, where we would see one or two patients, it would be much more than that."
While coronavirus cases in Oklahoma have not surged into the hundreds of thousands as in other parts of the country, the impact has been significant.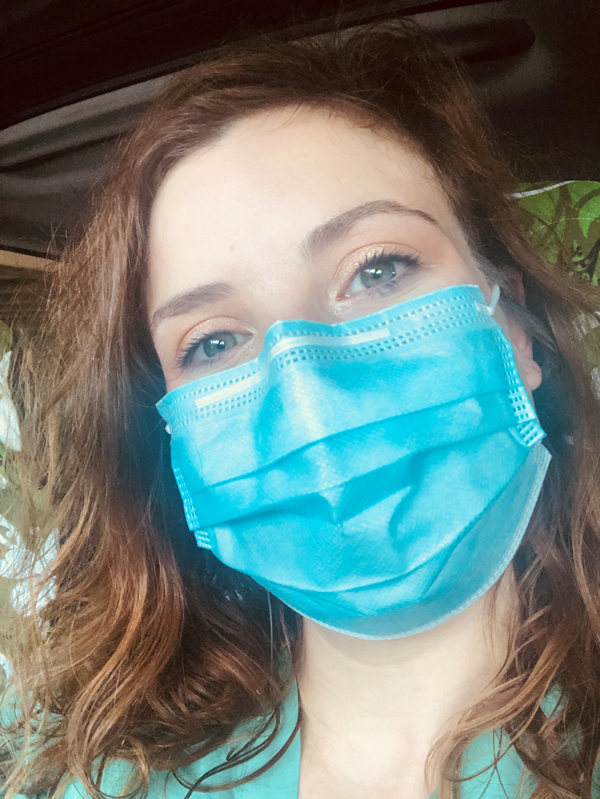 "Our floor quickly turned into a hospice floor for COVID-19 patients," said Giessen. "We had patients that would go to the ICU or be put on comfort measures where they would come back to me, and I would care for them until they passed. I haven't been a nurse very long, but I've lost more people from this virus in the last couple of months than I have in my career."
One patient in particular will always remain in Giessen's heart.
"I had a patient who was on hospice and was not able to see family, including a grandchild that had recently been born," said Giessen. "While I was able to connect the patient to family through the use of an iPad, my co-workers took over my work so I could spend a lot of time with this particular patient. I didn't want this person to pass alone, and while this was probably my saddest and most humbling moment, I am grateful I could be there to tell the patient their family loved them as they passed."
Giessen admits that there have been moments of joy while being a part of the COVID-19 unit.
"Another one of my patients who had been in the hospital for a week expressed to me that they really missed seeing their daughter, which typically happened every day before they were hospitalized," said Giessen. "I suggested using FaceTime but quickly learned this patient didn't know how to use this technology on their phone. I then grabbed the hospital's iPad, gave a quick lesson on how to use FaceTime and connected the patient with their daughter, which resulted in three hours of laughing, giggling and what the patient later told me, the first time they had felt normal since being in the hospital. This was really special to me."
Being on the COVID-19 unit has not only been a valuable experience for Giessen but one she admits has given her new perspective.
"You definitely figure out what's important in life," said Giessen. "It's such a hard time right now, and while I don't think any of us were prepared for what has become a new normal in our lives, we're all in this together."