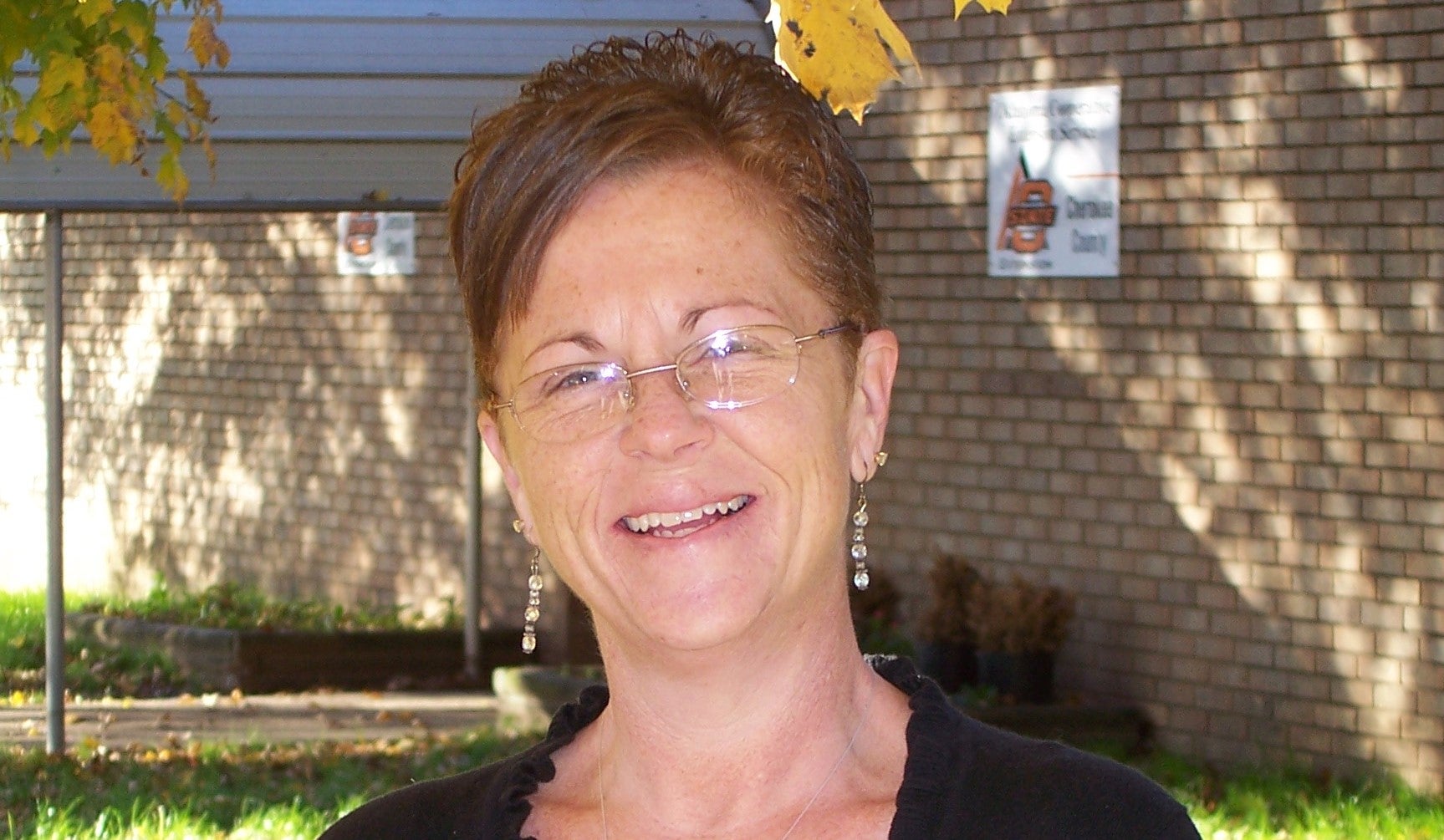 Jeffrey Dixon, M.D., has been an eyewitness to a wide array of remarkable patient outcomes as the medical director of the Hillcrest Medical Center emergency room. But Michele Presley's case will always stand out in Dixon's mind like it happened yesterday, even seven months after he met the Tahlequah resident.
"I've run across a lot of patients," Dixon said. "But you don't forget cases like hers."
On the morning of Sept. 18, 2020, just before 8 a.m., Presley arrived at Hillcrest. She had a scheduled procedure to have a stone removed from the main bile duct. Presley had some weakness and other symptoms the prior couple of days but figured her ailments would go away after the stone was gone.
"I was sick to my stomach a lot, so I quit eating," Presley said. "I wasn't drinking enough and became dehydrated. This had gone on maybe two or three days. I just kept thinking we'll make it until we have this thing taken out."
But by the time Mark, Presley's husband, had driven her up to the entrance, her condition had deteriorated. Presley collapsed on the pavement and needed assistance to get into a wheelchair. Instead of having the stone removed, she was rushed to the emergency room.
"I remember they said something is wrong and wheeled me straight into the ER," Presley said. "I didn't remember anything after that."
Upon her arrival to the ER, Presley was greeted by Andy Spencer, a triage nurse, who after being briefed on her condition quickly summoned Dixon to begin blood work on her. Presley's test showed a potassium level of 9.4 millimoles per liter (mmol/L).
Normal potassium levels range between 3.5 – 5.0. Any number six or higher can be considered life threatening.
Presley's 9.4 was unfathomable.
"I would say our ears perk up when we hear a number of 6," Dixon said. "That truly is a number that many people don't survive. I don't know that I can recall a 9.4 for a person who was still alive."
High potassium levels in the blood stream, also known as hyperkalemia, can cause heart complications such as a heart attack and can be fatal.
With time of the essence, Dixon and his team leapt into action. Along with Spencer's decision making, Dixon credited ER resident Sam Wilson, who started a central line that allowed Presley to receive a dialysis through a catheter, the recommended treatment for such an extremely high potassium level.
"It is very tough, especially with everybody rushing around and you don't know if she's even going to survive," Mark Presley said.
Within a couple of hours after dialysis began, Presley's condition had stabilized thanks to the quick reactions of Dixon and his colleagues.
"I was about dead," Presley said. "They literally saved my life."
Less than a week after that frightful morning, she returned home to Tahlequah with a healthy potassium level and the stone, the original reason for her visit, removed. She also had a tremendous appreciation for the care she received during her stay at Hillcrest. 
"All of the nurses, and there were several, were just extremely wonderful people," Presley said. "Whatever I needed, they were just wonderful. The people that work there have been so good to me. They're very on top of things. Even little requests, like wanting a Diet Dr. Pepper, it didn't take hours to go get it. And that's pretty remarkable in a time with COVID. The little things with patients really mean something."