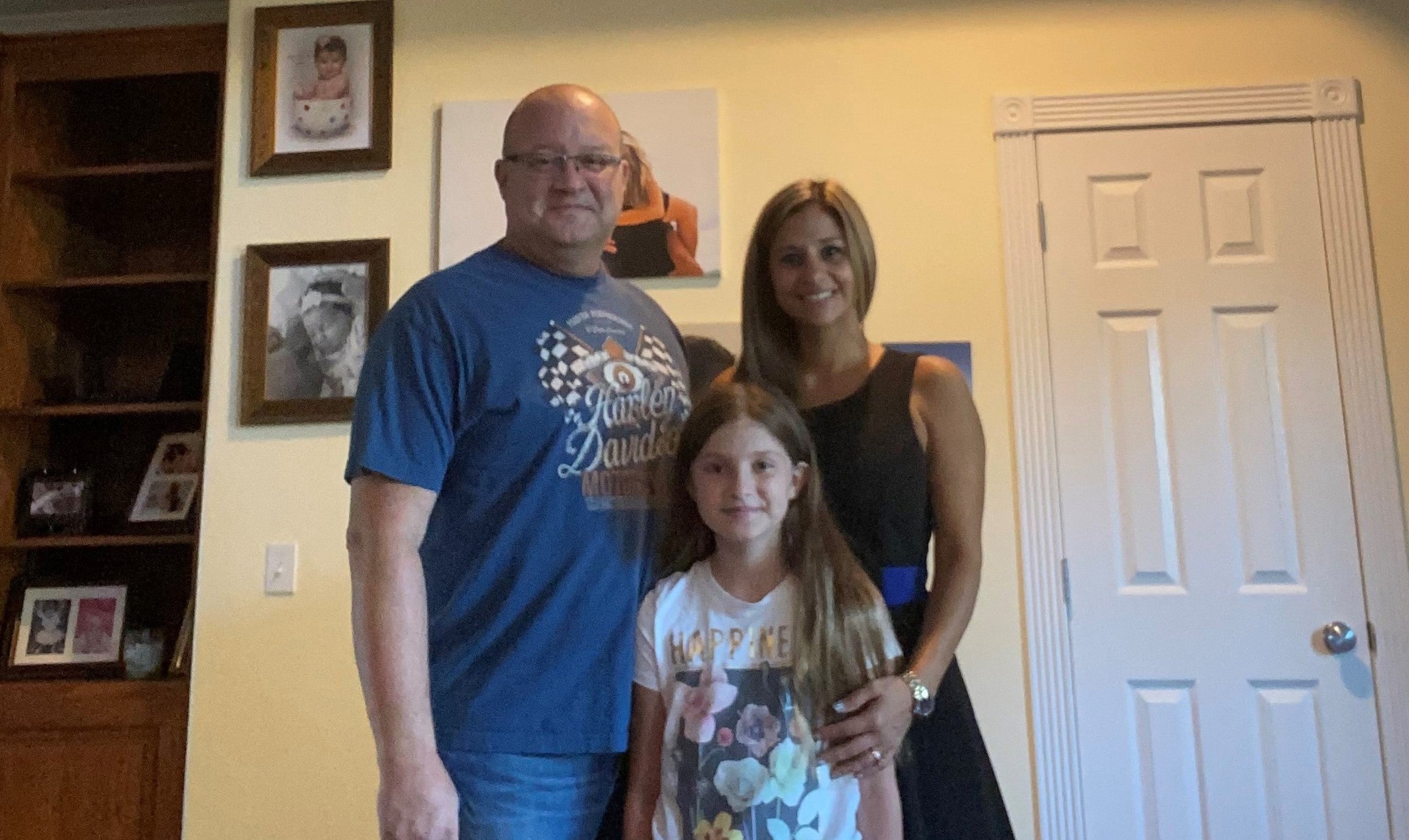 Mark Knowlton faced life or death situations as a former active service member, but none were as horrifying as what he encountered when he was recently diagnosed with COVID-19.
The 51-year-old's condition quickly changed from having a cough and fever to developing pneumonia in both lungs to being intubated and put on an ICU ventilator after being admitted to Hillcrest Medical Center in mid-August.
"Being shot at is scary because you could have died," Knowlton said. "But not being able to breathe, that is absolutely terrifying because you know you're absolutely going to die. You can't hunker down. You can't fight back."
Knowlton said his condition was as mentally trying as it was physically.
"I was not a good patient at first," he said. "I was conscious when I was being intubated and I went into full-blown panic attack because I couldn't breathe."
Knowlton's story however had a positive outcome. He spent two days in the emergency room, five days in the ICU and three more in step-down ICU before he was discharged on Aug. 25. Knowlton attributed part of his speedy recovery to the care he received including the efforts of nurses Mattie Green, RN, and Laurel Trumble, RN.
"It's the most terrifying thing I've ever experienced," he said. "There's nothing you can do. You're totally reliant on the person standing next to you and they were right there. When I was intubated and scared, at one point in time I had to be strapped to the bed because I kept pulling the tube out. But they never lost their patience with me. They really were just amazing. They were using my name, calming me down and saying, 'I was going to be OK.'"
Whether it was keeping him clean, providing encouraging words or helping Knowlton FaceTime his wife, Sara, while in the ICU, Green and Trumble had earned the trust of somebody who had been in their shoes. Knowlton had served as a hospital corpsman in the U.S. Navy.
"I know what the standard of care means and I got way more than the standard of care," he said. "They were awesome."
Green even contacted Knowlton a few days after he had returned home, a gesture that meant a great deal to him.
"I had spent 10 days being so close to dying and machines hooked up making sure I was alive," Knowlton said. "Then I was home alone with nothing to keep me from dying. When Mattie called me and told me 'Don't worry, you're going to be OK,' that really meant a lot."
Knowlton's progress has continued. He no longer needs any oxygen or breathing treatments and has finished both speech and occupational therapy. Now his focus is regaining some of the 30 pounds he lost.
Green said Knowlton's case and the role she played in his outcome has served as an inspiration.
"We haven't seen a lot of victories over these past one and a half years," she said. "I find, when I'm down, I always remember Mark and his story. It definitely lifts my spirits."