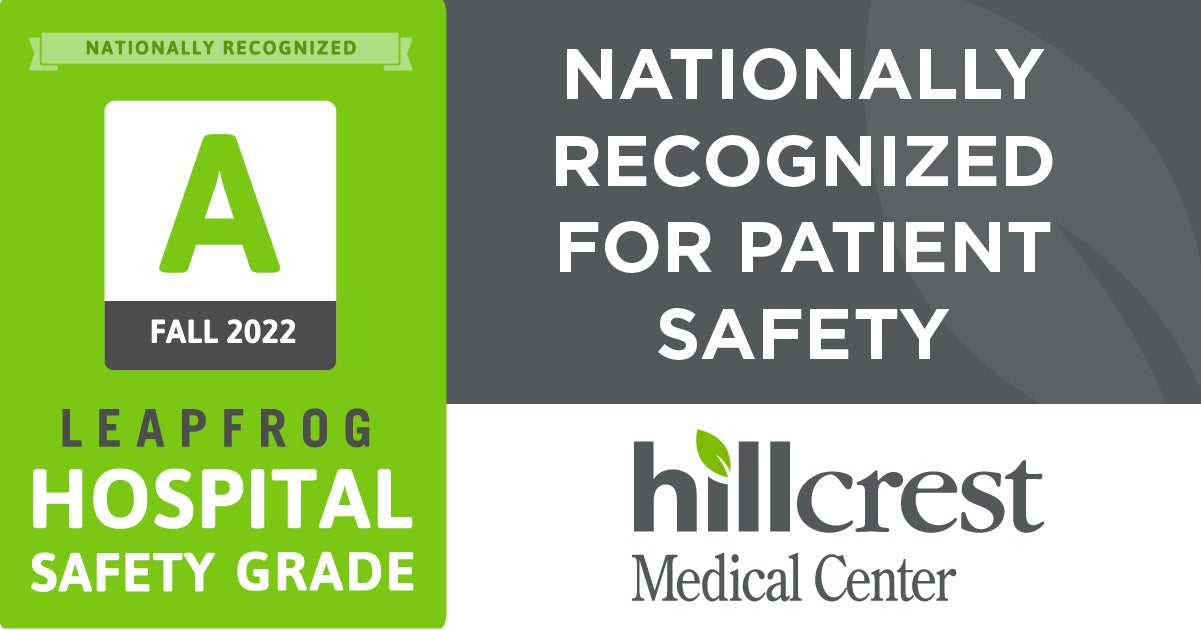 For the second time in 2022, the Leapfrog Group recognized Hillcrest Medical Center as a top-performing hospital in patient safety across the country. HMC received an "A" Leapfrog Hospital Safety Grade for fall 2022, the nation's most prestigious honor for patient safety. The hospital also received an "A" for spring 2022. 
The Leapfrog Group, an independent national watchdog organization, assigns "A" through "F" grades to hospitals across the country based on over 30 national performance measures reflecting errors, injuries, accidents and infections, as well as harm-prevention systems hospitals have in place. It's the only hospital ratings program based exclusively on hospital prevention of medical errors and harms to patients. 
In the fall of 2022, only 10 hospitals in the entire state of Oklahoma achieved an "A" safety grade. This accomplishment highlights Hillcrest Medical Center's dedication to patient safety and care and can only happen with the hard work each of our staff do every single day for our patients. 
We're growing! Our team is committed to providing the safest care for our patients, their families and one another. Here, you will build a rewarding career and make a difference in the lives of others. We are currently hiring RNs, patient care techs, medical assistants and more. As a member of our team, you can feel confident that you are working in a culture that values providing quality, safe care to the communities we serve every day. Learn more at https://jobs.ardenthealth.com/hillcrest-medical-center.