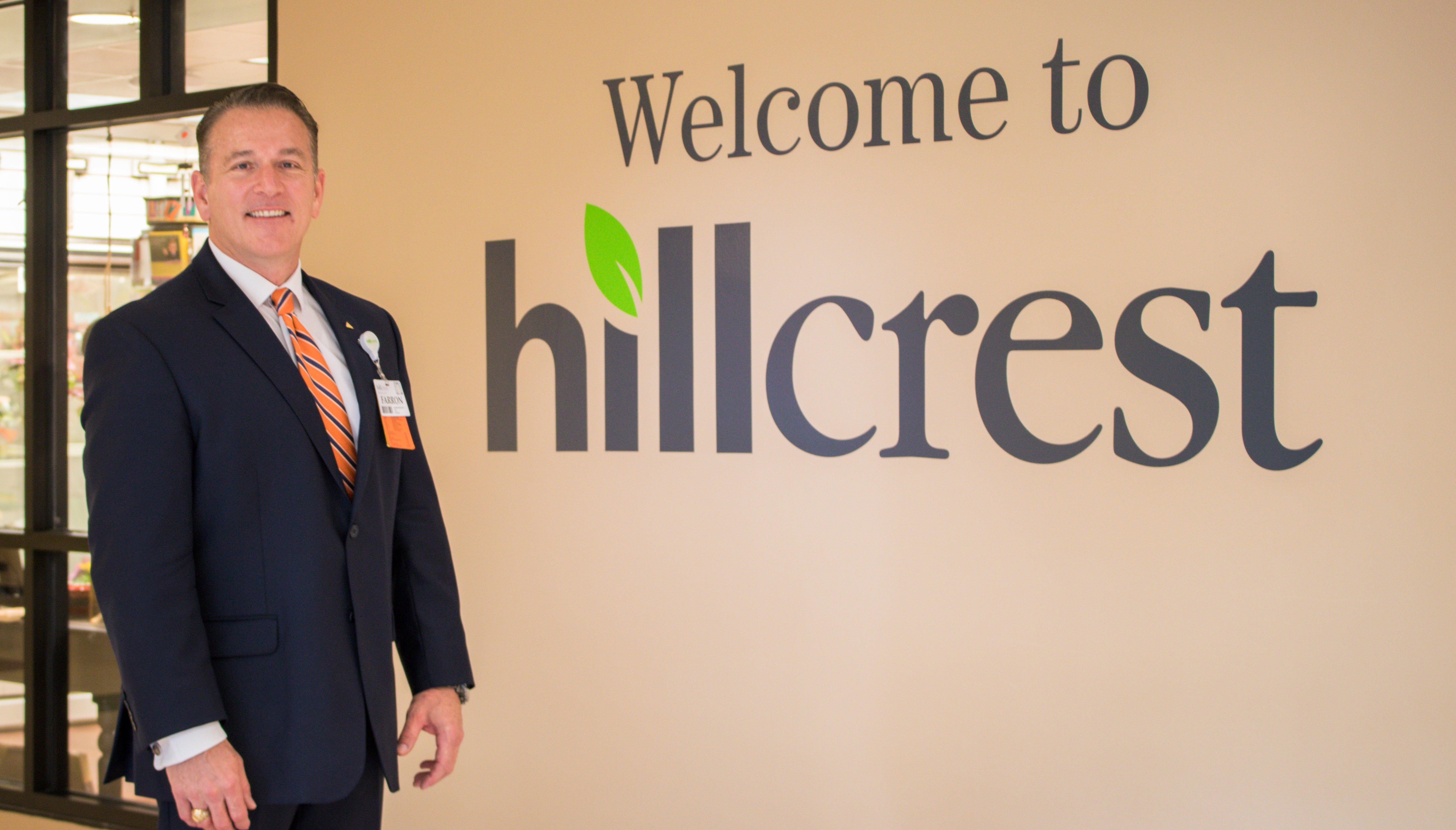 Optimism is at the heart of the statement, "bloom where you are planted." Following this premise that one can impact their surroundings in a positive manner, while growing and developing themselves, Hillcrest Medical Center Chief Operating Officer Farron Sneed agreed to take on an opportunity in Albuquerque, New Mexico in 2013. He had applied for an executive position with Hillcrest in Tulsa, Oklahoma, but during the interview process was guided toward the role as chief executive officer of Lovelace Westside Hospital, another hospital within parent company Ardent Health Services.
"I try to be optimistic in everything I do," Farron shares. "Albuquerque is a very competitive marketplace with several new hospitals in the same market. I took that opportunity with the understanding that Ardent-owned hospitals in other parts of the country, including Oklahoma. My desire was to eventually make it back to Oklahoma."
In February 2017, Farron's desire to return to Oklahoma materialized, but not before making an impact at Lovelace Westside Hospital. Under his leadership, the hospital was recognized as a Top Hospital for Patient Safety by Consumer Reports, launched the first Level 1 bariatric surgery center in New Mexico, received the "Best in Class" Zia Award from Quality New Mexico and established a national and local reputation for being a top health care employer.
Farron says Lovelace Westside Hospital's culture for high expectations for patient care drove those results. "Anyone who doesn't have that expectation for a high level of service for patients realized that it may not be a good fit for them there," he adds. "Employees, staff and volunteers are very protective of the culture that has been developed there."
Farron's roots in health care literally began with roots in his hometown of McAlester, Oklahoma. "When I was in college and went home for the summer, I was taking care of one of the facilities, McAlester Clinic," he recalls. "I mowed the lawn, took care of the landscaping and watered the trees. Through that experience, I worked with some of the physicians and the hospital administrator. Once I got to know them, I thought that this would be a good environment to get into for a career."
Following graduation from college, Farron applied for his first health care job inside a hospital in Oklahoma City as an exercise specialist. Per protocol of the hospital, Farron needed to complete a pre-employment screening. Though he had already started working, Farron was told it was nothing to worry about. He completed the drug and back screening, but soon discovered he did not pass the backg screening.  "This was before the Americans with Disabilities Act was introduced in Congress in 1988," he says. "I had a problem with my back and the hospital thought it was a liability for me to work with patients. After two weeks they told me I could not work there."
Farron moved back to McAlester to figure out what he would do next and decided to pursue a master's in health care administration at the University of Oklahoma. He was firmly planted in his desire to work in health care and once again applied at the same Oklahoma City hospital – this time in the business office. "They remembered me," he quips. Within six months, Farron was promoted from insurance clerk to business office operations manager, opening the door to the inner workings of the hospital environment.
"As I worked my way through the organization, I ended up being promoted as the manager of the exercise program," Farron says ironically. "The exercise physiologist who I originally reported to and told me that I couldn't work there anymore, reported to me. Some of the same administrators who told me that I couldn't work there were in the same meetings with me while I was making recommendations on what the business office needed to do. It's a good success story. It is being persistent and pressing ahead."
Today, Farron brings that steadfast commitment mixed with a personable leadership style to Hillcrest Medical Center in Tulsa, Oklahoma as COO. He is new to Hillcrest, but not new to the mission of providing quality health care to patients, while supporting an environment in which employees are engaged and connected to that mission. 
"I round on the patient floors," Farron explains. "I talk to our nursing staff and ask how things are going. I want to connect with our staff so that they know I am there to understand their concerns and respond to their needs."
Like tending to the trees and landscaping in his first job in health care, Farron cares for the employees called to change patients' lives for the better. They are individuals, working as a team to make a difference every day. To Farron, as a leader he can make a difference in their experience, and ultimately the patients' experience, tasked with this mission.
"You have to constantly stay focused on the goal," he adds. "Even once you achieve that goal, that doesn't mean you're done. You have to constantly live, breathe and sleep the patient experience to make sure you are constantly working to improve that."
Interested in opportunities to grow in your career at Hillcrest? Click here.