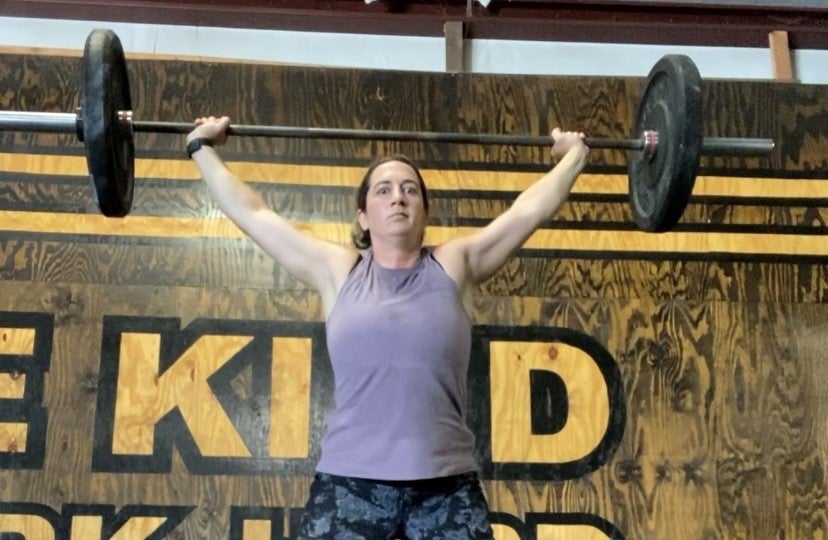 Connie Lankford experienced a lingering headache for more than a week back in March 2021. At least that's all she thought it was.
"I was about to email my doctor about the headache," said Lankford, who had just returned to her Hubert home from an out-of-state business trip. "I was going to get an appointment."
Lankford's headache continued to intensify, so she laid down in hopes the pain would subside. Unable to shake the headache, she called husband, Kenny, to let him know she wasn't feeling good. But her words were inaudible over the phone.
Lankford's son, Corbin, who was staying with her, grabbed the phone and told his father, "Something's wrong. Mom is not right."
Corbin called an ambulance and his mother was transported to a Tahlequah hospital before being transferred to Hillcrest Medical Center after she was diagnosed with a stroke.
Andre Fredieu, M.D., interventional neurologist and medical director of the Oklahoma Stroke & Neurological Institute at Hillcrest, performed a left middle cerebral artery mechanical thrombectomy on Lankford. The procedure allowed her clot buster drug to effectively break up the clot that had caused the stroke.
"I felt better immediately after the surgery," said Lankford, who was in ICU for five days and in the hospital for a week before she was discharged.
Since the stroke, she has continued to make significant strides, both in speech and occupational therapy, throughout her recovery.
"I couldn't say 'yes' or 'no' when I left the hospital," she said. "Since then, I've been learning it all over again."
Even during her hospital stay, Lankford wasted little time working on her physical therapy. Part of her routine included performing pushups at the hospital. Within a month of her stroke, she remarkably was already able to run, ride a bike and do pullups.
Physical fitness has been an outlet for Lankford throughout her recovery. She participated in CrossFit prior to her stroke and once again took up the fitness regimen.
"I was dealing with my frustrations by working out," Lankford said.
Her persistence paid off. Approximately nine months after her stroke, she won a CrossFit competition in November 2021. It was an achievement that reflected just how far Lankford has come.
"It felt great to get back to that point," she said.
Lankford praised the Hillcrest staff for the impact they have made in her stroke journey.
"The nurses at Hillcrest were amazing," she said. "The doctors were all caring too. The staff made sure I was getting what I needed. They were patient with me, too."
Lankford continues her therapy, encouraged by her progress and optimistic about what the future holds.
"I'm 99% better than I was," she said. "I just try to get 1% better every day and I'll get there."
Lankford encouraged anybody who may be experiencing any of the symptoms associated with stroke to act right away. 
If you or a loved one experience sudden signs of a stroke, call 911 immediately and ask to be taken to a Hillcrest-certified stroke center, located at Hillcrest Medical Center and Hillcrest South. Visit oklahomastroke.com for more life-saving information.