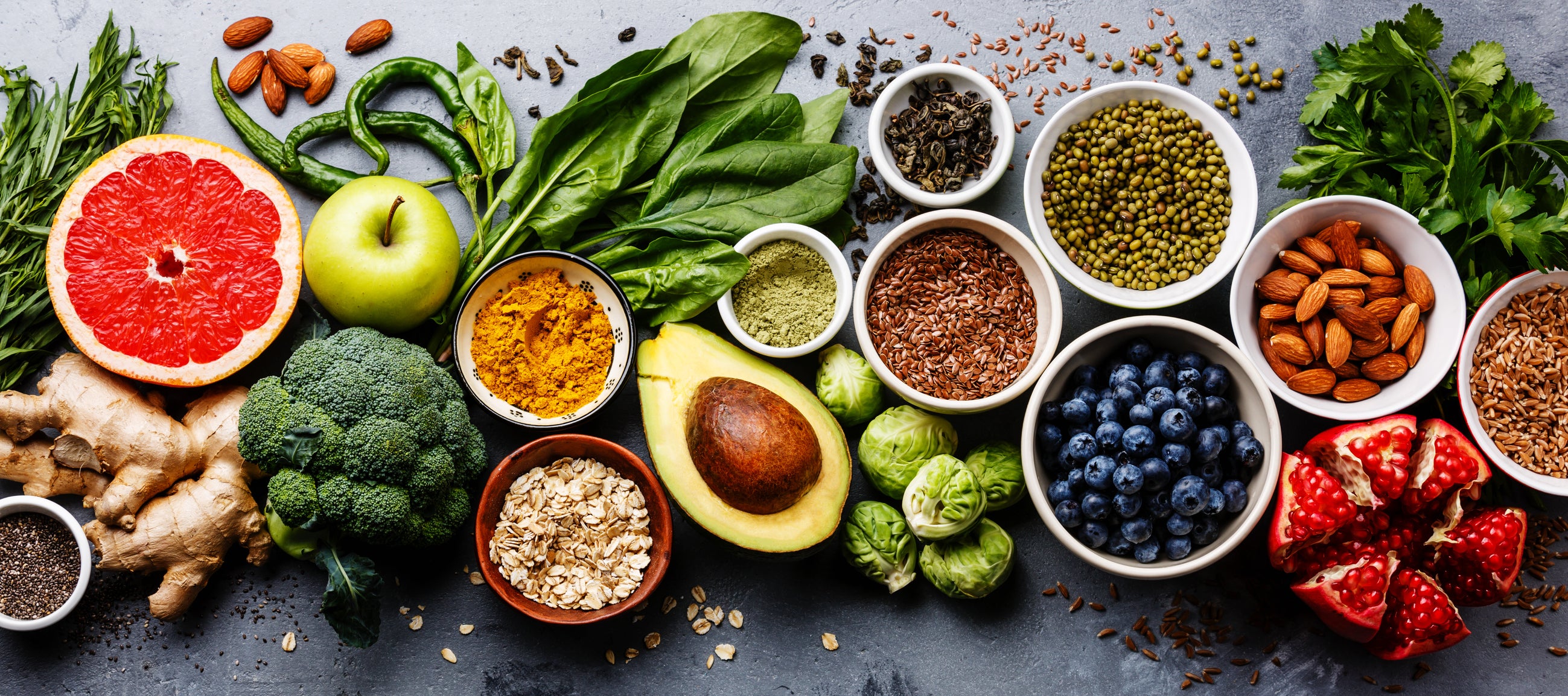 It's no secret that diet is a big part of maintaining a healthy heart. Today, we are surrounded by many food choices, including fast foods and processed foods. If you want to improve your heart health, re-examine your diet and think about how the foods you eat contribute to preventing heart disease. Healthy eating starts with 5-10 minutes of planning each week and we've put together a few diet tips to help you on your journey.
1.       Set a Goal and Make it Attainable
The first step to improving your heart health through your diet is setting goals that are attainable. Whether it's a weight goal, breaking bad habits or changing your ideas and thoughts about food, consider writing down your plan with achievable goals so that it's a visible reminder of where you started and where you're headed. Set short-term achievable goals and reward yourself for your progress along the way.
2.       Cut Processed Foods Out of Your Diet
Eliminating processed foods from your diet is one of the first steps to a healthy diet. Processed foods may be quick and easy, but they are filled with a lot of added sugars, chemicals, dyes and toxins. Visit your pantry and throw away items that are processed. An easy way to identify processed foods is by the number of ingredients it has. The fewer the ingredients, the healthier the food choice. 
3.       Be Realistic About Your Food Choices
Eating healthy as often as possible allows you the freedom to celebrate special occasions and enjoy life. Creating balance is the key. An easy tip to remember is the 80/20 rule. Eighty percent of the time, stick to clean eating with lots of fresh fruits and vegetables, lean meats from local sources, fish and nothing processed. The other twenty percent of the time, splurge a little. Creating a healthy balance in your diet is not only realistic, but necessary!
4.       Create a Shopping List and Weekly Menu Plan
Preparing a weekly menu of healthy meals and snacks is imperative to eating healthy. Keep your shopping list handy so that you remember ingredients you need when you're at the grocery store. If you have meetings or family activities in the evenings, plan to use leftovers or the crock-pot on those nights so you don't get busy and end up ordering fast food. Keep healthy snacks such as granola, nuts, raw fruits and veggies, readily available to avoid vending machines or stops at the convenience store.