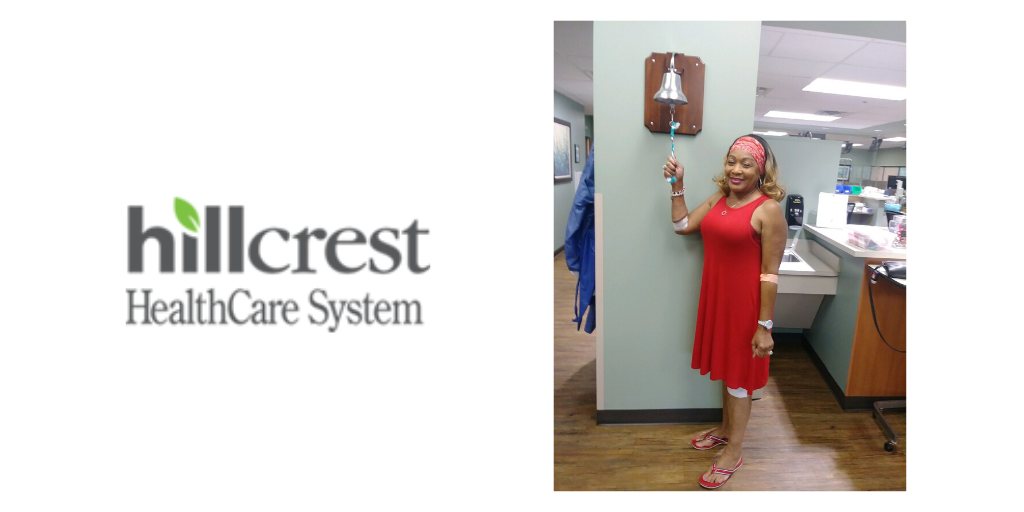 When participating in her walking exercise routine in early 2008, Marilyn Roby noticed an increasing pain at the top of her left thigh. Chalking it up to a pulled muscle, she continued her routine with then boyfriend and now husband Robert.
"I did ice and heat like you are supposed to, but it just didn't get well," Roby said. "I went to the doctor and got some medication and continued to try to ice it. Two weeks later, it still hadn't improved."
After a few return trips to her primary care physician and subsequent blood tests, Roby received a diagnosis nobody wants to hear. Multiple Myeloma, a cancer that begins in plasma cells, a type of white blood cell in the body. The cancer had metastasized and would have to be treated immediately.
A person of tremendous faith, Roby's request was to find a medical oncologist who shared her religious beliefs and Utica Park Clinic's Edwin McCreary, M.D., was a perfect ally for her cancer battle to come.
"He laid it out and explained it all to me," Roby said. "We set up some tests to take bone marrow and I remember laying on the table and he (Dr. McCreary) told me it would be uncomfortable, but I began to recite Psalm 23 and it felt like God had taken over. Tears began rolling out of my eyes and I felt God was covering me, I didn't feel anything."
Roby's treatment included multiple rounds of intravenous chemotherapy. The cancer had begun to damage her back, causing multiple painful fractures within her bone. She would receive treatment twice weekly from August 2008 to February 2009.
"It felt like I had been burnt on my back and someone sprinkled it with vinegar," she said. "The cancer was causing the vertebrae in my back to collapse."
Thanks to an aggressive treatment plan and her unwavering faith, Roby received news of the cancer's full remission in early 2009.
"I just continued to walk in faith," she said. "Whatever sickness we go through is medicine for others because you can share and it carries them. I thought then that what I was going through was not for me, but to help someone else down the road."
Now Roby is concentrating on a bright future with her family by her side.
"God and my faith brought me out of it," she said. "So glad to be able to celebrate with my five children, eight grandchildren and six great grandchildren. Things like this test your faith, but I'm so thankful."