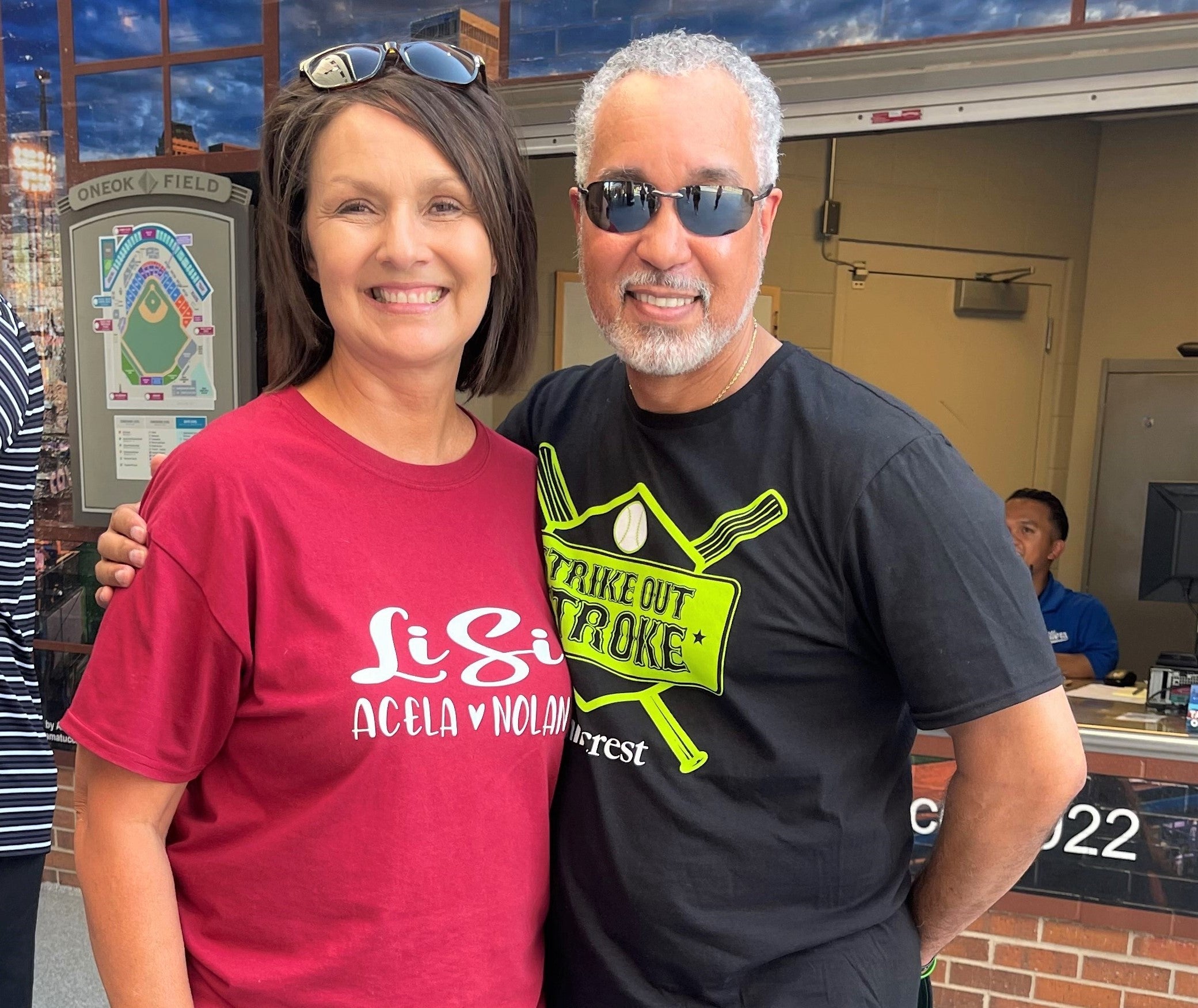 Bobbie Ketcher had dealt with a swollen tongue, brought on by an allergic reaction, for a while. However, following an inclination and the help of the Oklahoma Stroke & Neurological Institute (OSNI) at Hillcrest staff, the Stillwell, Oklahoma, resident avoided a possible life-threatening situation after one episode.
On July 27, 2021, Ketcher was in bed when she awoke a few hours later. She soon realized her tongue was swelling again, a sensation she had felt many times over the past 18 months while being diagnosed with Alpha-gal syndrome (AGS). The condition is caused from a food allergy to red meat and other mammal-made products.
Ketcher was so adept at dealing with her AGS, her first reaction was to treat the symptoms from home. But something was telling Ketcher this wasn't just her typical food allergy.
"It was a God-thing," she said. "A voice was telling me I needed to get up and go to the hospital."
Fortunately, Ketcher followed the advice.
Upon her arrival to a local hospital, she was treated for the allergic reaction. Her doctor also decided to check out Ketcher's throat with a CT scan. The test revealed she had two large aneurysms, one behind each eye.
"I was in shock," she said after hearing the news.
Ketcher was transferred to Hillcrest Medical Center. Andre Fredieu, M.D., OSNI medical director, led her care team.
Ketcher's treatment plan included being placed on blood thinners, and she had two stints inserted, one in September and the latter in November. The goal of the stents was to divert the blood flow away from the aneurysm and avoid a possible rupture. Each procedure required just one night's stay in the hospital.
In March 2022, an angiogram test showed the procedures were successful.
Ketcher praised the care she received from Fredieu and his staff.
"They took such good care of me," she said. "Dr. Fredieu acted like I was the only patient he had. He stayed with me and talked with me as long as I needed to. I never felt like he was rushing to get through with me. The nurses and everyone were just great."
If you or a loved one experience sudden signs of a stroke, call 911 immediately and ask to be taken to a Hillcrest-certified stroke center, located at Hillcrest Medical Center and Hillcrest South. Visit oklahomastroke.com for more life-saving information.