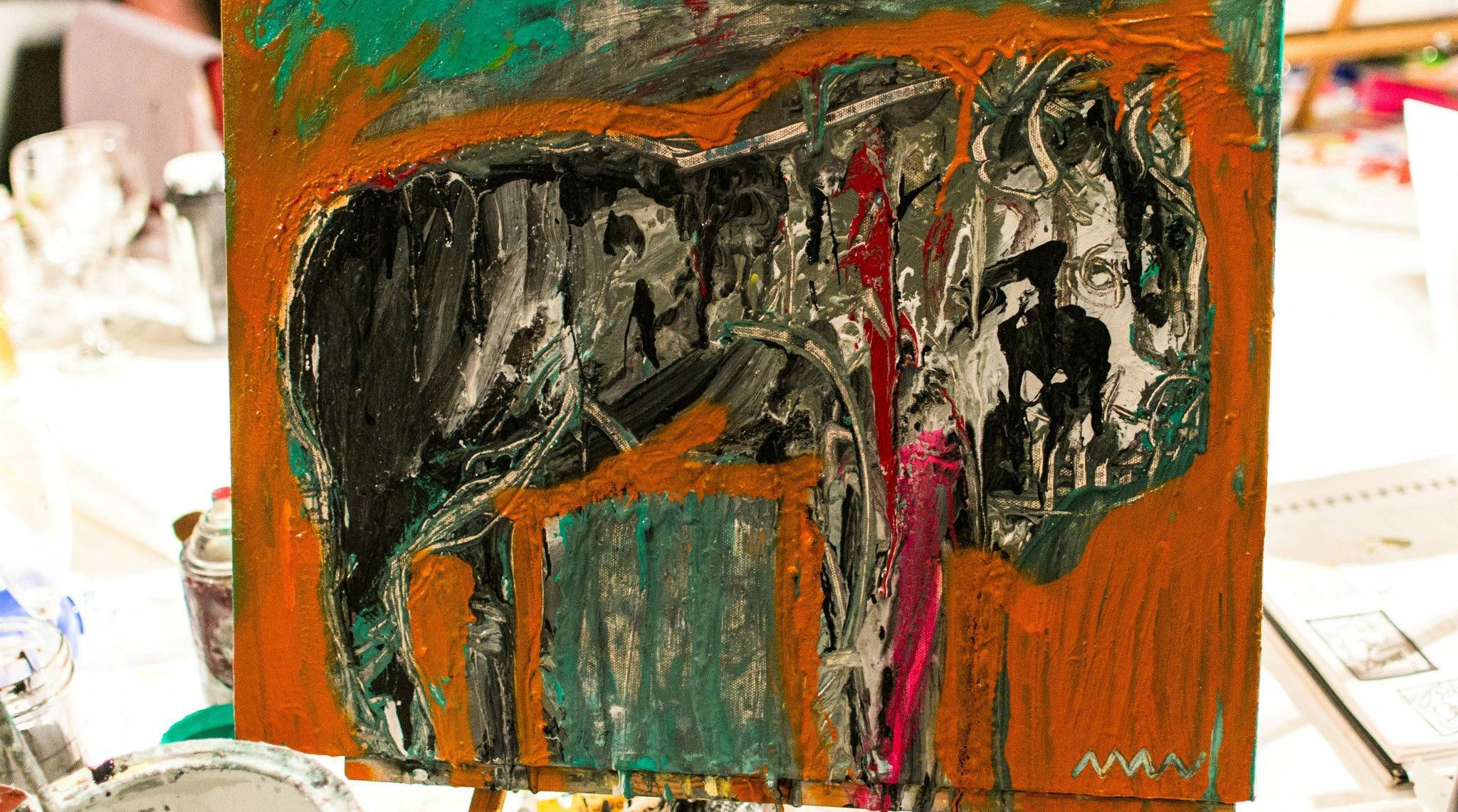 When you ask Tulsa artist Chris Mantle, who has become known for his stunningly beautiful paintings of buffaloes, "Why do you paint the buffalo?" the simple question is not followed by a simple answer. "Have you heard unicorns mentioned in the Bible?" Chris replies with a question. Ponder that for a minute. If you are not familiar with the King James Version (KJV) of the Bible, then you may not have run across the nine mentions of a unicorn dotting scripture as a gentle, yet strong animal. "When I was reading the Bible front to back, I came across unicorns. They were so graceful. They galloped through the valley, but didn't hurt a creature." Unicorns are only mentioned in the KJV and not in any other translation of the Bible. In others, "wild ox" or "buffalo" replace the term unicorn. 
That initial interest in the strength of an animal revered in the Bible, coupled with Chris' Cherokee heritage, for which the buffalo has become a symbol, ignited a deep respect and love for the creature that unfolds with each brush stroke as the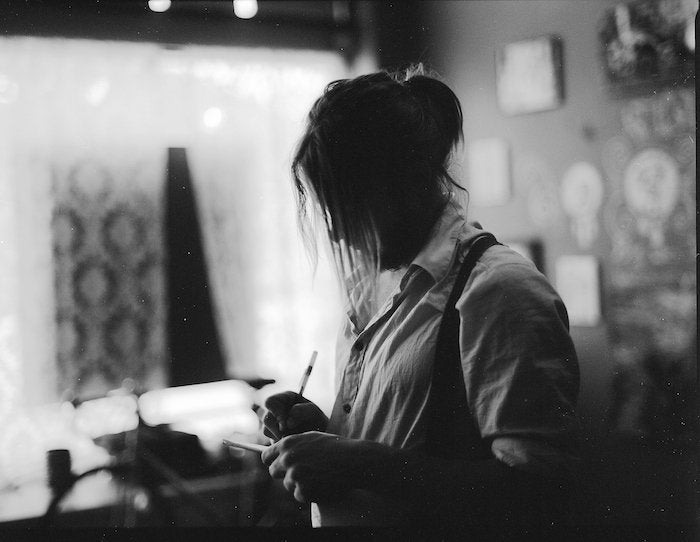 individual paintings come to life. "The natives used every part of the buffalo," he adds. "I paint the buffalo to remind people about that process."
The process for creating a Chris Mantle original buffalo is part organic, interactive and formulated, as he incorporates markings from anyone fortunate to experience a live painting into the final product. From "I love you, Mom" to more abstract strokes, Chris enjoys creating art with other people. "It brings together a community – just like hunting and eating a buffalo. It is for the common good and common interests of the people. I let people know they can mark all they want, but it might get covered up in the process."
These pieces are part of a larger mission beyond art and honoring that magical Biblical animal, Chris says. "I feel like I'm trying to do God's work," he shares. "I paint a buffalo for every one that was killed out of injustice. The buffalo inspires you to have strength, grace and recycle."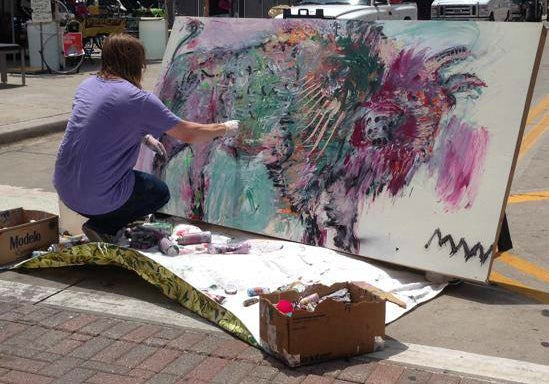 His mission is matched by the one-of-a-kind experience of being a part of this creation. Live performance art is not one all artists welcome, but one that Chris thrives on – creating unique, high-demand pieces. The buffalo paintings are more, he says, than the final product. "The sound of a stroke or the texture of the paint can be healing," he adds. Chris sites research on visual arts therapy. "That's why I wanted to get involved with Art of Healing."
The public is welcome to attend a live painting experience with Chris Mantle Tuesday, May 17 at 11:00 a.m. in the Hillcrest Medical Center cafeteria. Patrons will be allowed time at the beginning of the performance to add their markings to the canvas. The buffalo painting will be auctioned, with smaller prints available for sale.