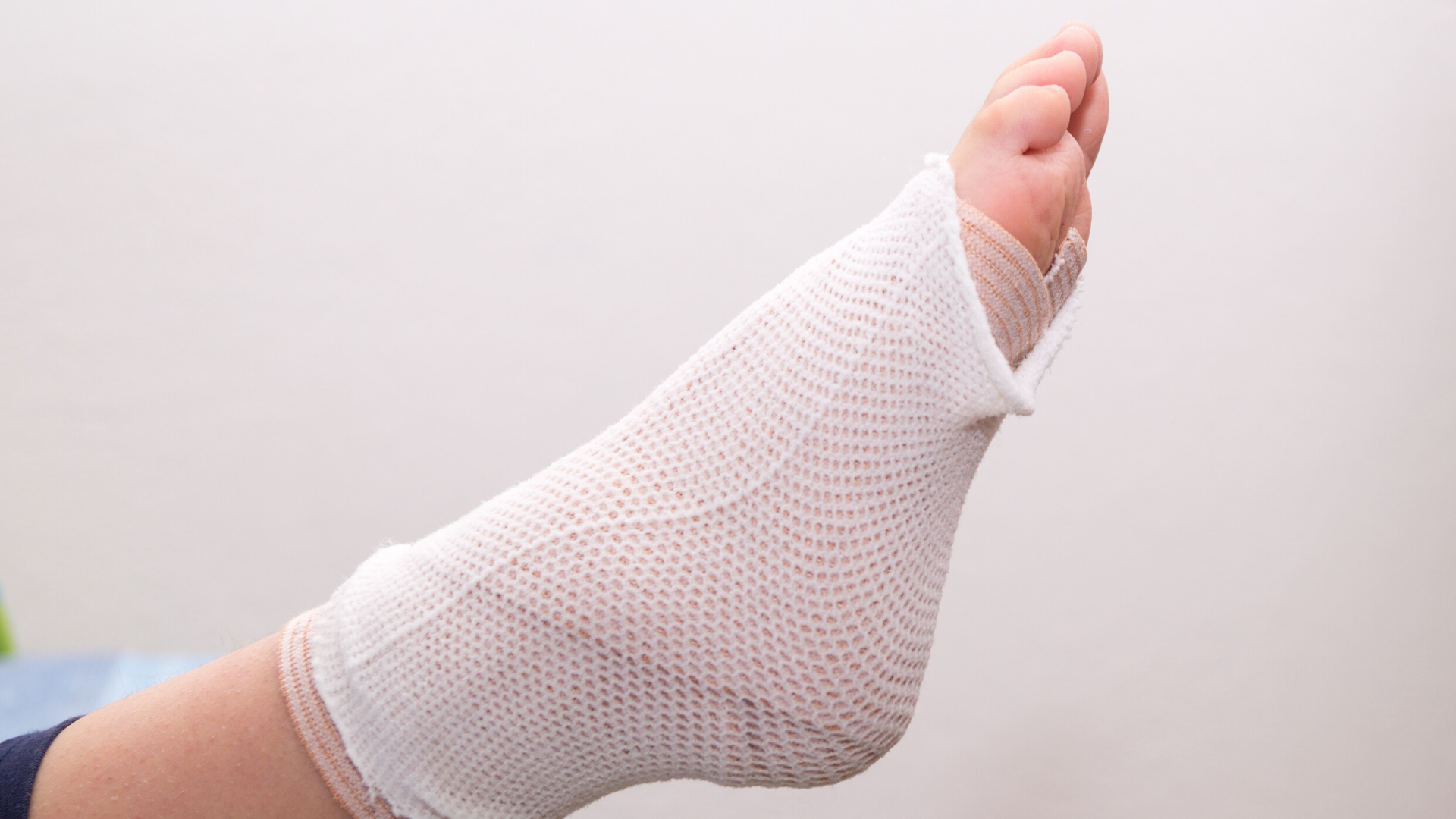 According to the Centers for Disease Control (CDC), around 30.3 million people in the United States have a form of diabetes, and many of these people experience complications caused by infected wounds.
Diabetes is the leading cause of non-traumatic lower extremity amputations in the United States, and approximately 14-24 percent of patients with diabetes who develop a foot ulcer will require an amputation. Foot ulceration precedes 85 percent of diabetes-related amputations. However, research has shown, that development of a foot ulcer is preventable.
James Beebe, M.D., certified wound care specialist practicing at Hillcrest Medical Center, has important tips on how to prevent wounds and where you can find the best care to heal.
An Ounce of Prevention
People with diabetes can use specific strategies to improve the time it takes for a wound to heal. These strategies include managing blood glucose, thorough foot care and treating wounds as they occur. Your everyday decisions and making a few new routines can go a long way in preventing foot wounds.
Take care of your feet by –
• Washing feet daily
• Patting the skin dry before applying moisturizer
• Avoiding walking barefoot
• Going to a podiatrist to have your toenails trimmed
• Wearing comfortable shoes with customized insoles
• Inspecting feet and looking inside shoes daily
• Having a doctor check your feet at each visit
When to Seek Help
Many people who develop foot ulcers have lost the ability to feel pain, so pain is not a common symptom. Often, the first thing you may notice is some drainage on your socks. Redness and swelling may also be associated with the ulceration and, if it has progressed significantly, odor may be present.
Once an ulcer is noticed, seek wound care treatment immediately. Foot ulcers in patients with diabetes should be treated to reduce the risk of infection and amputation. Don't wait to improve your function, quality of life and reduce health care costs.
Specialty Wound Care
Our comprehensive approach to wound care takes a team of hard working individuals with the primary focus to heal wounds and prevent amputations.
In addition to certified wound care specialists, our team is made up of a diverse network of caregivers with unique specialties to ensure you receive the most extensive care. Our team is also made up of podiatrist, nurses, patient assist technicians, nutritionists, vascular surgeons, general surgeons along with hyperbaric oxygen assistants. We provide the latest treatments available to promote healing of chronic wounds and help patients recover as quickly as possible.
We provide care for:
• Bone infections
• Chronic recurring wounds
• Diabetic foot and leg wounds
• Surgical wounds
• Ulcers, including ischemic, pressure and venous stasis
• Wounds associated with radiation therapy
• Other conditions such as bites, infections and more
If you or a loved one is faced with a wound condition, contact the experts at the Advanced Wound Center at Hillcrest. Two locations in Tulsa and one in Pryor. Visit HillcrestWoundCare.com.