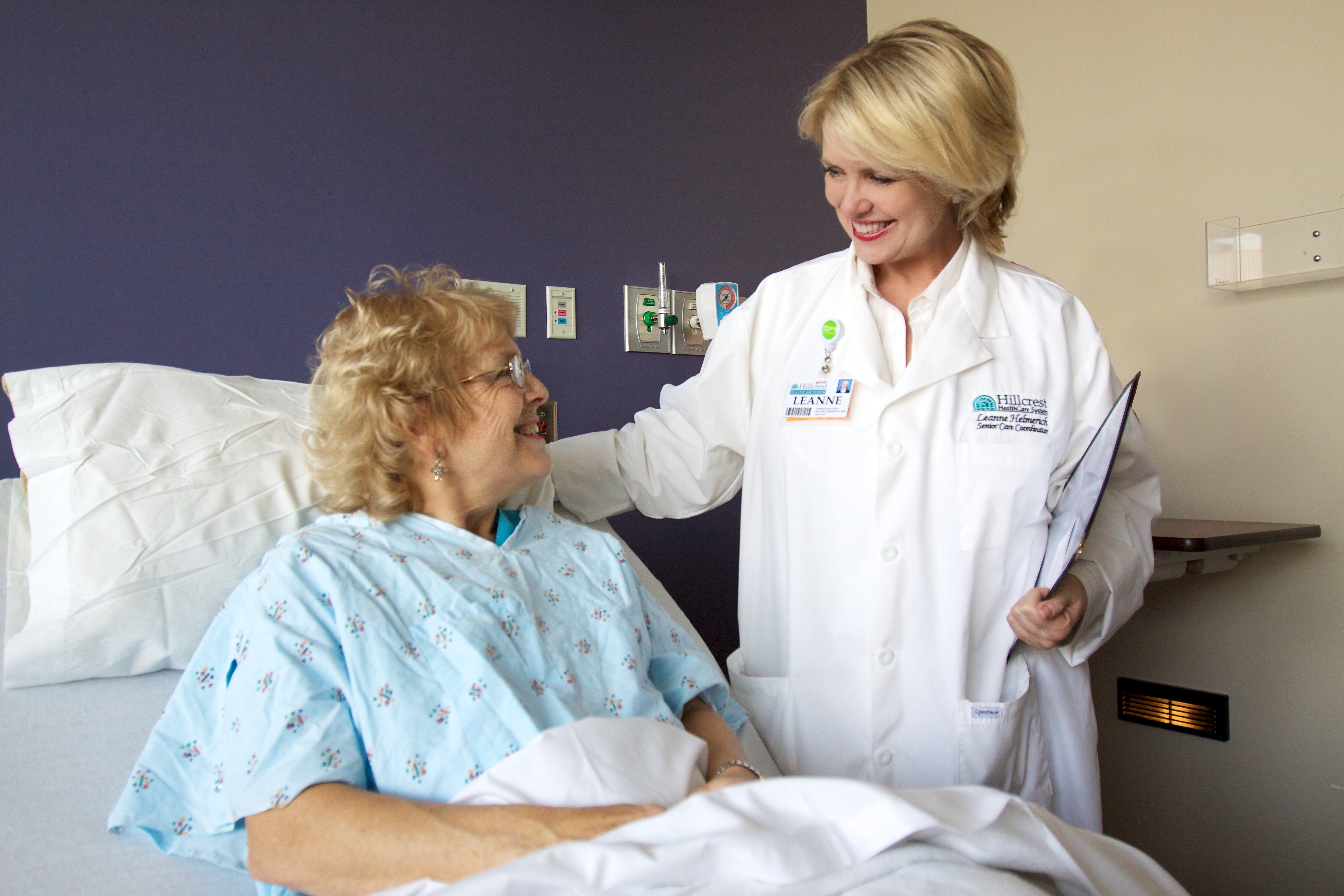 Extra Support for Senior Adults While in the Hospital
We understand that senior patients and their families may need additional support while in the hospital. That's why we provide a unique, complimentary service called Senior Care that is designed to help. Warm, friendly and knowledgeable Senior Care coordinators work closely with patients, caregivers and other family members to provide comfort and encouragement, enhance communications, and ensure the best inpatient experience possible.
"Through the Senior Care program, I am an advocate for our patients," Senior Care Coordinator Leanne Helmerich said. "Sometimes they get teary and tell me their worries, and we talk through that anxiety."
Coordinators also recognize the importance of supporting caregivers and keeping them informed. Rarely leaving her husband's side during his extended stay as a patient at Hillcrest Medical Center, Bonnie Lilly said she couldn't imagine going through it without Senior Care.
"They were like family and made us feel special," she said. "If we had questions or just needed someone to listen, Senior Care was there."
In addition to assisting patients in the hospital, Senior Care helps seniors find doctors and services, schedules appointments, and coordinates free medication assessments.
To learn more, please call 918-579-8040.