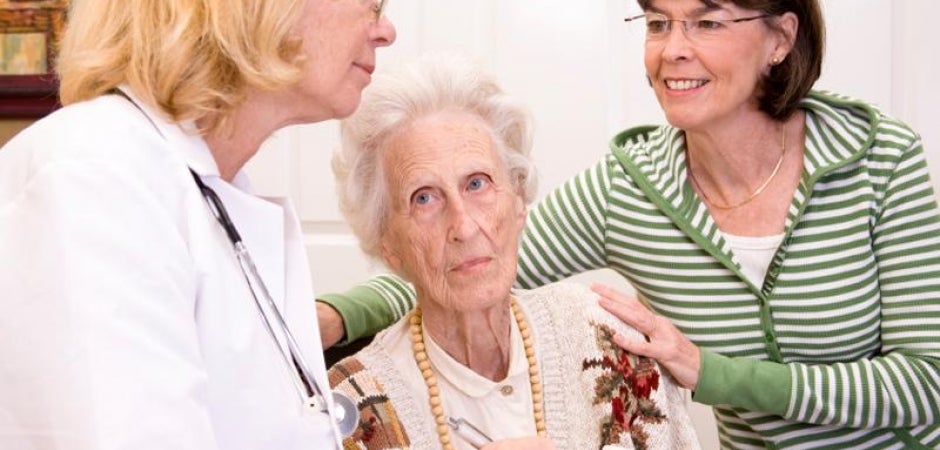 Hillcrest Regional Home Health service is a Medicare-certified agency, staffed by experienced professionals providing healthcare services in the home setting.
Our agency is hospital-based and offers the resources and high level of medical excellence that are trademarks of Hillcrest Medical Center.
What Are The Benefits Of Hillcrest Regional Home Health Service?
Physician-directed care, delivered in your home
High level of professional, compassionate care
Prevent complications and unnecessary readmissions
Cost effective
What Services Are Available?
We offer comprehensive in-home services, including:
Skilled Nursing - Physical assessments and vital signs - Disease management - Coordination of services
Treatments - Wound care and dressing changes - Breathing treatments - IV therapy
Pain Control - Relaxation techniques
Patient and Family Education - Preventive health to avoid or minimize future health problems - Strategies for living with disease - Proper use of medications - Oxygen safety - Tube feedings - Home safety
Therapy - Physical therapy - Occupational therapy - Speech therapy - Social services (identifying community resources to enhance quality of life) - Personal care aides (assistance with bathing, dental hygiene, etc.)
Who Is Eligible For Home Health Services?
To qualify for Medicare home health coverage, a physician must order the care for you, based on your need for skilled healthcare services. In order to qualify, leaving the home must be a taxing effort, done infrequently and for short periods of time. In addition to Medicare, a number of private insurance companies include home care coverage.
Who Pays For Home Care?
Hillcrest Regional Home Health service accepts Medicare. Medicare pays for specific services necessary for the diagnosis and treatment of an illness or injury for persons age 65 and over or individuals who have been deemed disabled.
Private insurance plans recognize home care as a beneficial alternative to prolonged hospitalization or nursing home care. Check with your plan administrator to determine any available coverage.
We're Here for You.
Office hours are from 8 am to 4:30 pm Monday through Friday
In-home services may be scheduled throughout the week, with evening options available. A nurse is on call 24 hours a day, seven days a week.