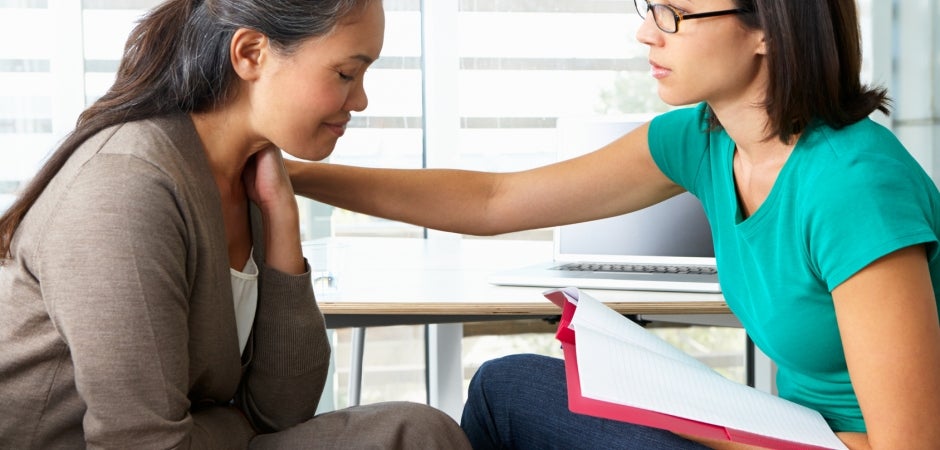 Hillcrest Medical Centers has a 14-bed behavioral health unit and offers skilled, compassionate care for adults ages 18 to 65 who may be experiencing a variety of mental health issues, substance abuse or multiple diagnosis issues.
Admission is generally the result of a person being a danger to themselves or others, or the person is for some reason emotionally unmanageable in their present environment. Admission can also be because of hallucinations or other issues related to mental health. We also provide medical detox as needed. During treatment we will also address a variety of other problems that a person and their families face, including:
Suicidal thoughts or attempts
Homicidal thoughts or attempts
Excessive aggression
Depression
Substance abuse
Anxiety and panic disorders
Poor impulse control
Delusions/hallucinations
Confusion and disorientation
Social withdrawal and isolation
Grief or persistent sadness
Agitation and restlessness
Sleeping and eating disturbances
Self-neglect/Self-harm
Dysfunctional behavior that impedes daily living
Obsessive-compulsive symptoms
Hypomanic or manic behavior
Adult Psychiatric Treatment
Our Inpatient treatment program is designed to provide crisis stabilization. A team of psychiatric staff provides diagnosis, medication management and supervision of all aspects of a patient's treatment. Treatment includes 24/7 nursing and physician coverage (both psychiatric and medical), family, individual, group and substance abuse therapies, also expressive therapy, spirituality group and a full complement of support staff. The length of stay is generally 3 to 7 days or as soon as treatment objectives have been accomplished.
Our staff is a team of psychiatrists, licensed therapists, registered nurses, therapeutic recreation specialists, and psychiatric technicians dedicated to the well-being of each client. Our Medical Director, Roderick Purdie, M.D., has been with the program for over 15 years. Low staff turnover and a high level of employee satisfaction mark our staff's passion for the care of your loved one.
Referrals or inquiries regarding care are confidential and may be made 24/7 by calling (918) 579-SAFE.