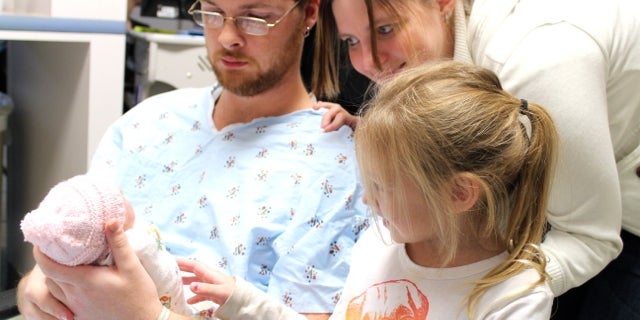 When NICU is Home for the Holidays
by

admin
Kaitlyn Timmons and David Perry planned on spending Thanksgiving as they do each year at Kaitlyn's grandmother's house in Sapulpa. Joined by nearly 30 family members, it is a day full of cooking, children playing and family time together. This year, however, they will be arriving Grandma's late and leaving early to look over the newest member of the family, Zoey Ann Perry. "It is going to be difficult, but we will be able to get through it," says Kaitlyn of altering the Thanksgiving plans. "We are thankful that she is still with us. We are lucky to have her."
Zoey Ann Perry was born October 4, 2013 at 25 weeks gestation. She was more than three months shy of her January 13, 2015 due date. "I was at Hillcrest South and I was bleeding," recalls Kaitlyn. "They checked me and I was dilated to 3cm." Kaitlyn was immediately rushed to the Peggy V. Helmerich Women's Health Center at Hillcrest Medical Center to be close to the Level III Neonatal Intensive Care Unit (NICU) in case she had to deliver. When Kaitlyn arrived, it was determined she needed to have an emergency c-section. The mother of two faced a fear she had never anticipated. "I was afraid I was going to lose my baby," she says. "It was very scary."
At one pound 10 ounces, Zoey entered the world tiny and also sick. Although it is still not known why, Kaitlyn's placenta became infected at some point during her pregnancy and Zoey developed meningitis. Slowly day-by-day, Zoey overcame her illness under the close care of Hillcrest Medical Center neonatologists and her NICU nurses. Zoey's parents watched over her as she reached her first milestone of coming off the ventilator that was breathing for her. Next, she was off antibiotics and at four weeks old, Kaitlyn got to hold her baby for the first time. "It was very scary, because she was so tiny," she adds. "She could fit in the palm of your hand."
Joined by big sister Addison on a special visit to the NICU, Zoey fights to grow stronger and bigger every day. She is one of Hillcrest's youngest and smallest patients who start their lives in an incubator in the hospital instead of at home with their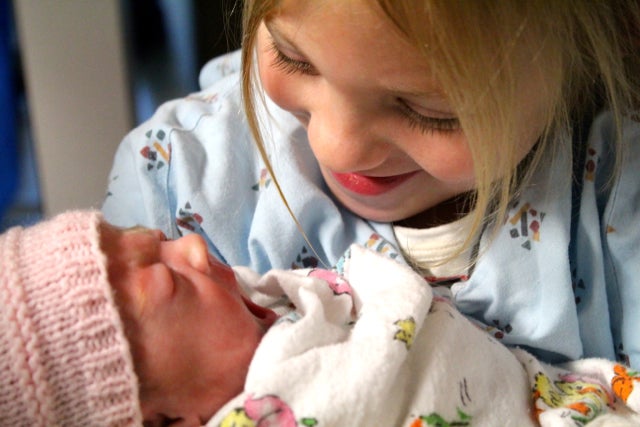 families. Parents like Kaitlyn and David make it work, balancing children at home, work and celebrating the successes, while working through the setbacks.
In the meantime, while others are cradling newborns at home, celebrating holidays and enjoying family time all together, NICU families walk back into the NICU never really knowing what to expect. It is why the night shift NICU nurses at Hillcrest Medical Center work quietly through the night creating their own surprises for these families. Tiny handprints decorating a card for mom and dad of Zoey laying in a handmade turkey tutu and headband bring smiles when so often they hesitate to allow themselves to experience joy fully. The staff creates these one-of-a-kind notes and crafts for each baby in the NICU every single holiday. It is a gesture that restores part of the holiday tradition, but in a new way for NICU families.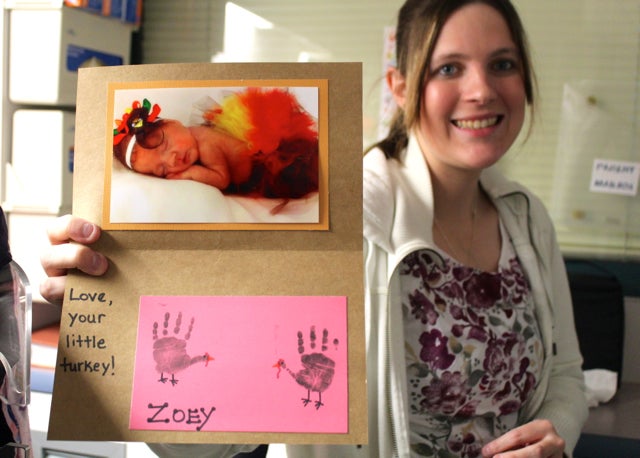 "It means a lot to us," says Kaitlyn of her card from her "little turkey". "It makes me want to cry at times."
"It makes you feel warm and fuzzy," adds David.
Nearing two months of coming to the hospital day in and day out, Kaitlyn and David are encouraged by the little things, like their Thanksgiving card. As all NICU families know, it is the little things, however, that are really big things and give you more hope for another day, another week or another even month. "It was really exciting when I got to do her first bath," shares Kaitlyn. "It was very different. It took me an hour, because she was so tiny. When I got to bottle feed her it was a very good experience. Now I can finally do some things by myself with my baby!"