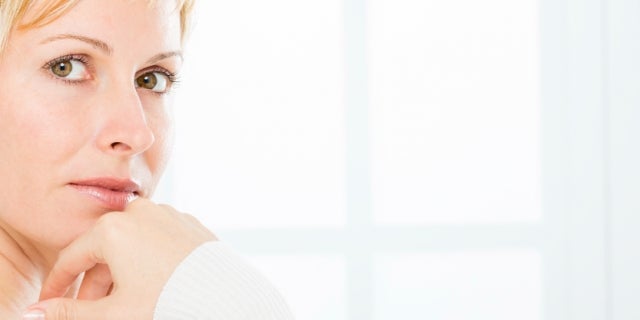 Ovarian Cancer Awareness: Symptoms, Risk Factors and Prevention
by

admin
September is Ovarian Cancer Awareness Month and by the end of this year, 21,980 women in the United States will be told they have ovarian cancer, according to the American Cancer Society. Ovarian cancer is the second most common gynecologic cancer and the eighth most common cancer among women. Women under the age of 65 are twice as likely to survive five years (57 percent) compared to women diagnosed 65 or older (28 percent.) Unfortunately, most cases of ovarian cancer present in the advanced stages (stages III or IV). This means that the disease has spread outside the ovaries. The reason most cases are found this late is because ovarian cancer usually does not cause any symptoms until after it has spread outside the ovary.
Symptoms that are often associated with ovarian cancer:
·Indigestion, heartburn, nausea, or gas
·Abdominal (belly) swelling or discomfort
·Pelvic pain or cramping
·Bloating or a sense of fullness, even after eating small meals
·Backache
·Painful, frequent, or burning urination with no infection
·Diarrhea or constipation
·Fatigue (extreme tiredness)
·Loss of appetite or unintentional weight loss or gain
·Shortness of breath
·Vaginal bleeding (rare) or irregular periods
·Pain during intercourse
These symptoms may be caused by ovarian cancer or by other less serious conditions. If the symptoms persist, it's important to check with a health care provider.
Who is at risk of ovarian cancer?
There is really no way to know for sure if you're going to get ovarian cancer. Still, there are certain risk factors can make you more likely to get it than another woman. However, just because you have one or more risk factors doesn't necessarily mean you will get ovarian cancer. In fact, you can have all the risk factors and still not get ovarian cancer, or you can have no known risk factors and get it. Some risk factors are out of your control, such as your age or family history. Others - like your weight or taking hormones - are factors you can control.
A mother or sister had ovarian, breast or colon cancer.
A mother or sister is considered a first-degree relative. If you have two or more first-degree relatives who have had ovarian cancer, this suggests that heredity may be a cause. If you have a family history of breast, ovarian, endometrial or colon cancer, or genetic cancer syndromes such as Lynch syndrome, your family may have certain genetic mutations (such as BRCA genes) that increase the risk for ovarian cancer. These types of ovarian cancers account for about 10 percent of ovarian cancer cases.
You have had breast or colon cancer.
A personal history of breast, uterine, rectum or colon cancer puts you at increased risk for ovarian cancer. Cancers that mean you have a higher risk secondary to Lynch syndrome include colon, uterine, ovarian and certain genitourinary and upper gastrointestinal cancers. Mutations in the BRCA 1 or 2 genes place a woman at a higher risk for breast and ovarian cancer.
You are a woman older than age 60.
The older you are, the greater your risk for getting ovarian cancer. A woman's risk for ovarian cancer rises with age and peaks during her 70s.
You have never had children.
Women who have never borne children are at slightly increased risk for ovarian cancer.
Other risk factors:
Obesity, having a body mass index (BMI) greater than 30, increases risk for ovarian cancer. The more excess weight you have, the more your risk is increased. Taking estrogen replacement therapy for many years also increases your risk. If you've used menopausal estrogen replacement therapy (taking estrogen alone, without progesterone) for more than 10 years, you may have a slightly increased risk of ovarian cancer. If you've used fertility drugs, you may be at increased risk for ovarian cancer. Research studies have produced conflicting results, however. If you have endometriosis, you may be at increased risk for ovarian cancer.
Prevention
Managing your controllable risk factors is the best approach to help reduce your risk of developing ovarian cancer.
·Healthy diet (high in fruits, vegetables and grains and low in saturated fat)
·Staying at a healthy weight throughout life 
·Taking birth control pills
·Pregnancy and breastfeeding
·Oophorectomy - surgical removal of ovaries if you're at high risk for ovarian cancer
Research studies have shown that certain genes are responsible for increasing the risk of ovarian and breast cancer. Genetic counseling can tell you whether you have one of these gene mutations. If your family history suggests that you may have one of these gene mutations, you might want to talk to your health care provider about genetic testing and preventative measures to take if you test positive for a gene mutation that increases your ovarian cancer risk.