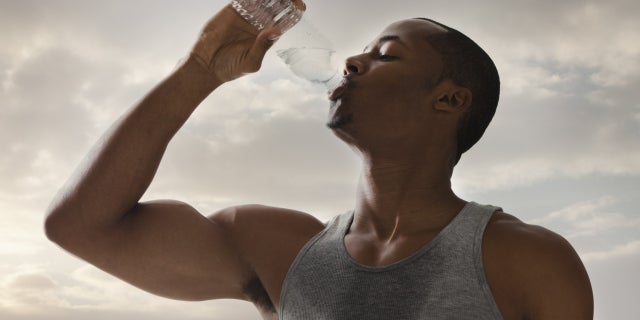 More Water, Less Soda: A Healthier Choice This Summer
by

admin
Many of us choose sugary drinks and that keeps us from drinking enough water. Even though they aren't healthy, we still seem to drink many of them. Do we actually understand what effects sugary drinks have on our bodies?
Drinks high in sugar, such as soda and fruit juices are the fourth highest source of calorie intake in the United States, according to Teresa Anderson, a registered dietitian. What that means is that people take in about 300-500 calories per day just from these sugary drinks alone. Unfortunately, this means that many people are getting nearly a quarter of their calories from these drinks alone.
According to Anderson, many of the people she sees are overweight, have diabetes, or are pre-diabetic. Many of these people are drinking roughly 2,000 calories daily from combined drinks. Most people do not need electrolyte replacement from sports drinks either.
When you consume many sugar drinks, you can suffer from the consequences. Some of these are insulin resistance, abdominal obesity, or even osteoporosis.
Although drinking sugary drinks are unhealthy, it can also lead to dehydration. Drinking proper amounts of water provides you with better sleep, greater energy, healthier looking skin, smaller urges to overeat, improved immune system, and so much more.
A drastic change in diet can be incredibly difficult, but moving toward a healthy lifestyle can be achieved through taking small steps toward eliminating sugary drinks. You can follow these tips to see if they help you in making a change:
Remove sugary drinks from your home: It's much less tempting to consume drinks high in sugar if you don't keep them in your home. Try taking them out of your house, even if for a week.
Add flavor to your water: Sometimes water isn't as tempting as something sweet, and many people find that adding fruit or vegetables to their drinks adds a better taste. You'll be able to get the benefits of water, and fruit or vegetables.
Reduce your soda intake: Try to make it a goal to only drink one soda once a week. It'll reduce your cravings for soda. You can also try to cut down on how much soda you're drinking at one time, like buying smaller cans of soda.
These little changes can count as small steps toward a better, healthier you. Although you may wish that you could easily switch to a healthier lifestyle, it requires time and commitment, but you will never regret taking an active role in your health. Try to increase your water intake and decrease the sugary drinks you choose. It will only benefit you.