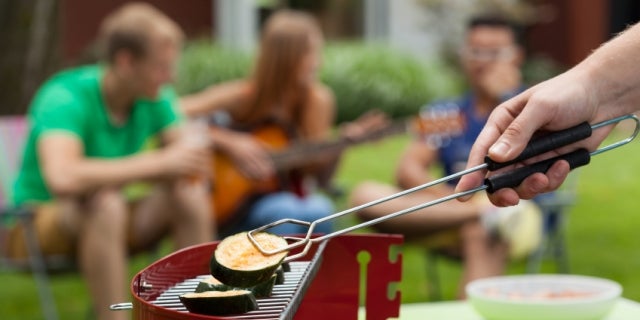 Managing Your Diabetes This Summer: What You Can Do
by

admin
Going to a barbecue this summer? If you are living with diabetes, this is a fun summer tradition you can still enjoy. However, it is important to remember some foods can raise your blood sugar more than other foods. You may be wondering what exactly you can eat. The great news is that there are healthy options you can make when you attend a cookout with family and friends.
Managing diabetes this summer is possible if you have the right tools. Planning out what you're going to eat at the cookouts beforehand is a great way to keep your diabetes in check. Here are a few tips to stay healthy this summer:
Switch up your proteins: Instead of eating a hamburger or hotdog at your barbecue, it's smart to bring your own protein to eat. The American Diabetes Association recommends choosing chicken without the skin, tilapia, salmon or turkey. You can even use vegetarian options like meatless chicken nuggets or beef "crumbles"; these are plant based proteins that provide "quality protein, healthy fats and fiber". You could bring chicken to be grilled or a turkey burger to cookouts this summer. However, always make sure to read the label to make sure it fits within your diet.
Fill your plate with vegetables: Rather than splurging on chips and other salty food items, the American Diabetes Association recommends that you choose non-starchy vegetables such as broccoli, mushrooms, celery, asparagus, plain okra, artichokes, carrots, tomatoes, or eggplant. They recommend that you fill up half your plate with vegetables. The good news is that you will be the person that provides the party with some healthier options!
Choose healthy drinks: Many barbecues provide alcohol and sugary drinks to guests, but this isn't a healthy option for anyone, including those with diabetes. Alternative options are water, unsweetened tea, plain coffee, or diet soda. If you do decide to drink alcohol, the American Diabetes Association urges that women have no more than one drink a day and men have no more than two drinks a day. One drink is considered 12 oz of beer, 5 oz of wine, and 1 ½ oz of spirits, such as vodka, whiskey, gin, etc.
Stay cool: This goes for anyone who is spending longer amounts of time outdoors this summer. By drinking plenty of water (try drinking 64 ounces daily) and seeking out shade regularly, you reduce your risk for dehydration or other complications, such as heatstroke.
If you have any questions about viable options and steps you can take to manage your diabetes this summer, it is important that you contact your physician. Every individual has a different set of challenges that they face when dealing with diabetes, so it is essential that you speak to a physician who can guide you through managing your healthy lifestyle. For more information about The Center for Diabetes Management at Hillcrest please visit here or call 918.579.DOCS to find a Utica Park Clinic health care provider near you.