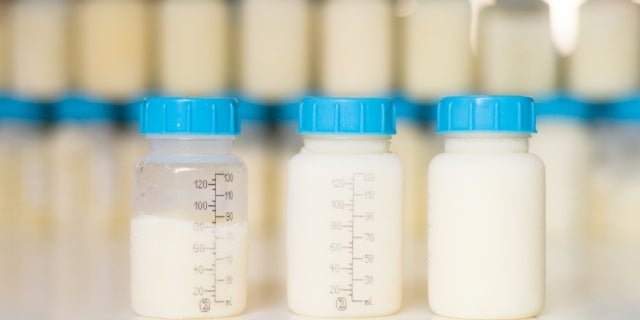 Making Work and Breastfeeding Work
by

admin
The benefits of breastfeeding for mom and baby have been well documented in numerous studies. To encourage mothers worldwide to breastfeed, the World Alliance for Breastfeeding Action (WABA) hosts World Breastfeeding Week each year. This year the theme – "Breastfeeding and Work – Let's Make it Work" – sheds light on one big challenge nursing mothers face when they return to work. Breastfeeding in and of itself, while natural for mom and baby, is not always easy. World Breastfeeding Week is an opportunity for all nursing mothers to draw among a global support network. 
At Hillcrest, we encourage mothers to breastfeed if they are able and willing to do so. Certified lactation consultants meet with mothers soon after delivery to assist in any way mom and baby need. They are available after discharge, as well as for phone or in-person consultations. Additionally, efforts like skin-to-skin, couplet care (mom and baby have the same nurse and room together) and family-centered deliveries such as gentle c-section at Hillcrest Medical Center provide mom and baby the best chance of breastfeeding success.
Benefits of breastfeeding include:
1.      Lower rates of childhood obesity
2.      Decreased incidence of asthma for the baby
3.      Better brain development for the baby
4.      Better cardiovascular health for women
5.      Reduced risks of ovarian and breast cancer for the mother
The American Academy of Pediatrics recommends exclusive breastfeeding for about six months after giving birth, as well as a combination of breastfeeding and solid foods until at least the age of one. If you do decide to breastfeed, leading a healthy, active lifestyle is recommended. Nursing mothers also need to take a daily prenatal vitamin and stay hydrated.
Click here to learn more about the Lactation Center at Hillcrest or call 918-579-8018 to schedule phone or in-person consultations.