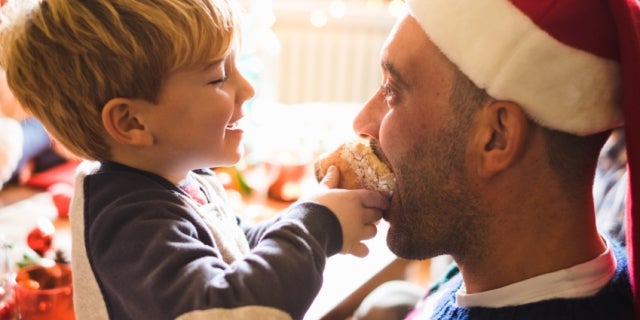 Is it possible to lose weight during the holidays?
by

admin
Holiday parties are in full swing. That means in addition to catching up with friends and family, you are likely seeing more sweets treats around the house or office. Coupled with less time to exercise, you may start to worry about holiday weight gain. In reality, we gain only a pound or two during the holidays. However, those extra pounds tend to stick around all year, which is where the real damage to our waistlines occurs. Trying to stave off holiday weight gain and actually lose weight before the New Year? Hillcrest Exercise & Lifestyle Programs exercise specialist Lauren Yust joins us on the blog today with six steps to help you work toward that goal.
1. Make a list of every good reason why you want to lose weight and read it to yourself every morning. When you are tempted to eat something you didn't plan on eating, refer back to your list for the motivation to make the right choice.
2. Despite your best efforts, occasionally holiday food goals can still go awry courtesy of well-intended "food pushers" – friends, family or co-workers who refuse to take "no" for an answer when offering fattening treats. The easiest way out? Politely say no and stay strong.
3. Try not to show up to a holiday party hungry. Have a nutritious snack, like carrots, almonds or an apple beforehand. If you arrive hungry, drink some water to fill up before filling your plate. Otherwise, you take a chance of over indulging on unhealthy food.
4. Try to pace yourself and chew slowly. Chewing more slowly will fill you up with less food. To munch at a leisurely pace, try putting your fork down between every bite. This will put you in control.
5. Be choosy with your dessert. When it comes to dessert, be very selective. Limit your indulgences to small portions.
6. Bring your own treats to parties! Whether you're going to a friend's party or an office potluck, consider bringing a low-calorie treat that you know you'll enjoy. Bringing your own dessert will make the more fattening alternatives less tempting.