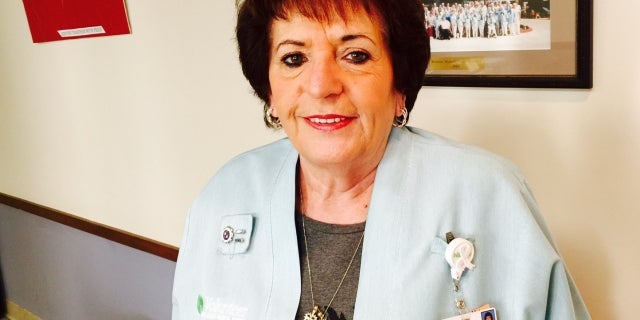 Hillcrest Volunteers Are Heart of the Hospital
by

admin
More than 300 volunteers give their time, because they want to help patients, visitors, doctors, nurses and staff at Hillcrest. By the end of this year, more than 36,000 hours of service will be logged. From transporting patients where they need to go to letting family know when their loved one is out of surgery, volunteers are truly the heart of the hospital.
"When you first retire, you wonder, 'How am I going to fill all my time?'" shares Harriett Coy from the Hillcrest Auxiliary office where she helps with administrative duties. "Then you hear people say, 'I don't know how I had time to work!' I do wish I had more time to volunteer." A former Vice President of the Hillcrest Auxiliary, Harriett has served as a volunteer twice at Hillcrest – once following her career with the Sand Springs Leader and again following retirement five years ago from the Sand Springs Police Department, where she served as the Chief of Police secretary. "I wanted to work in the office, because I didn't want to lose my office skills." It is a natural fit for Harriett, who also enjoys opportunities out and about the hospital.  One job she always looks forward to is delivering mail to patients. "They are always surprised and happy to know they got something in the mail here at the hospital." Harriett admits when she isn't at Hillcrest volunteering, she's recruiting. "Oh yes, I got my friend Edie to start volunteering!"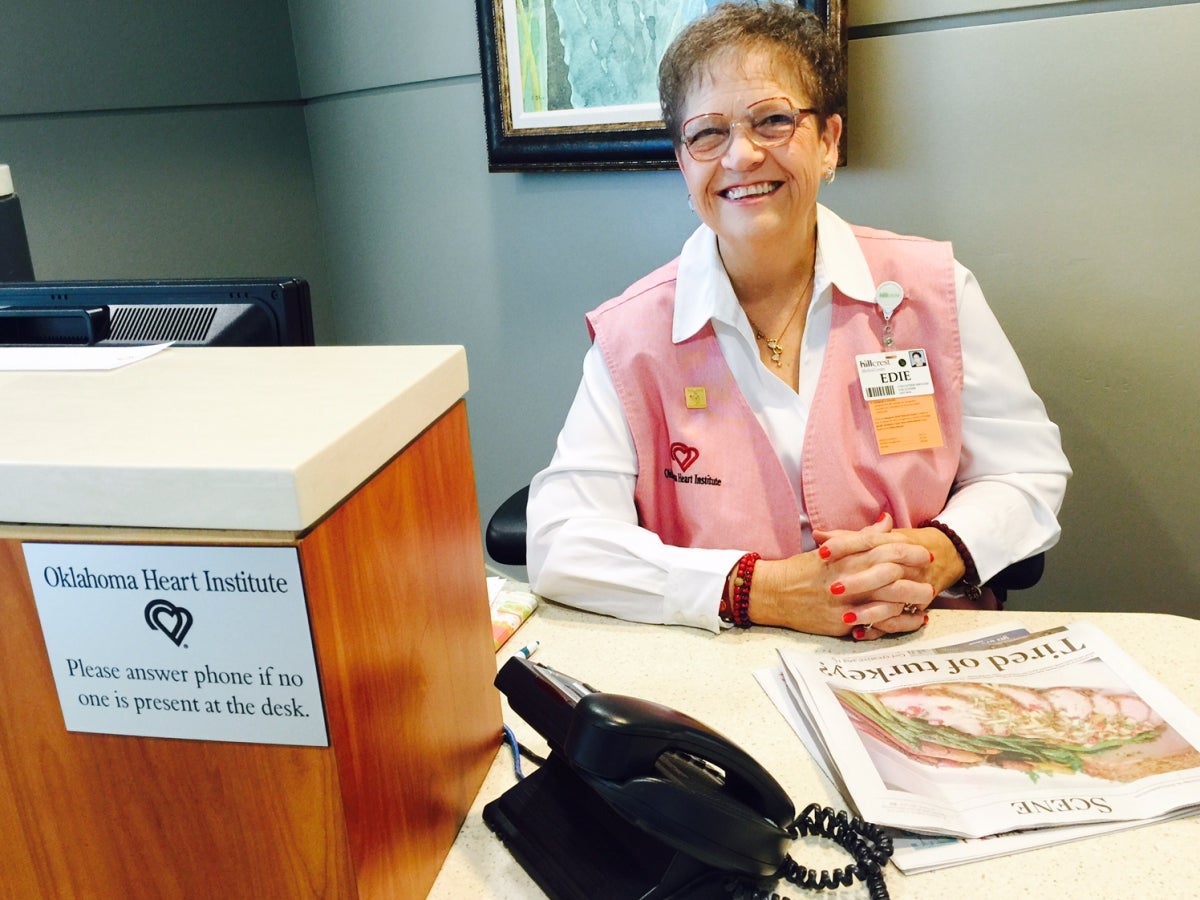 "She was after me for quite some time to volunteer," says Edie Halpain from the Cath Lab waiting area at Oklahoma Heart Institute. "And it has been a good thing." Edie, who retired from her career in classified sales at the Sand Spring Leader and later the Tulsa World, says volunteering reminds her of what she enjoyed about work. "It is all about customer service. I fill up supplies for coffee and tea each morning. I visit with the people waiting on family members or friends having procedures done. I keep track of who is waiting to hear news. I feel that it helps for them to know someone is here for them. I love it."
Across the hospital, Carol Giesler checks in with surgery staff to let family members know the status of their loved ones' surgeries. "A lot of times they are anxious," she says. "I try to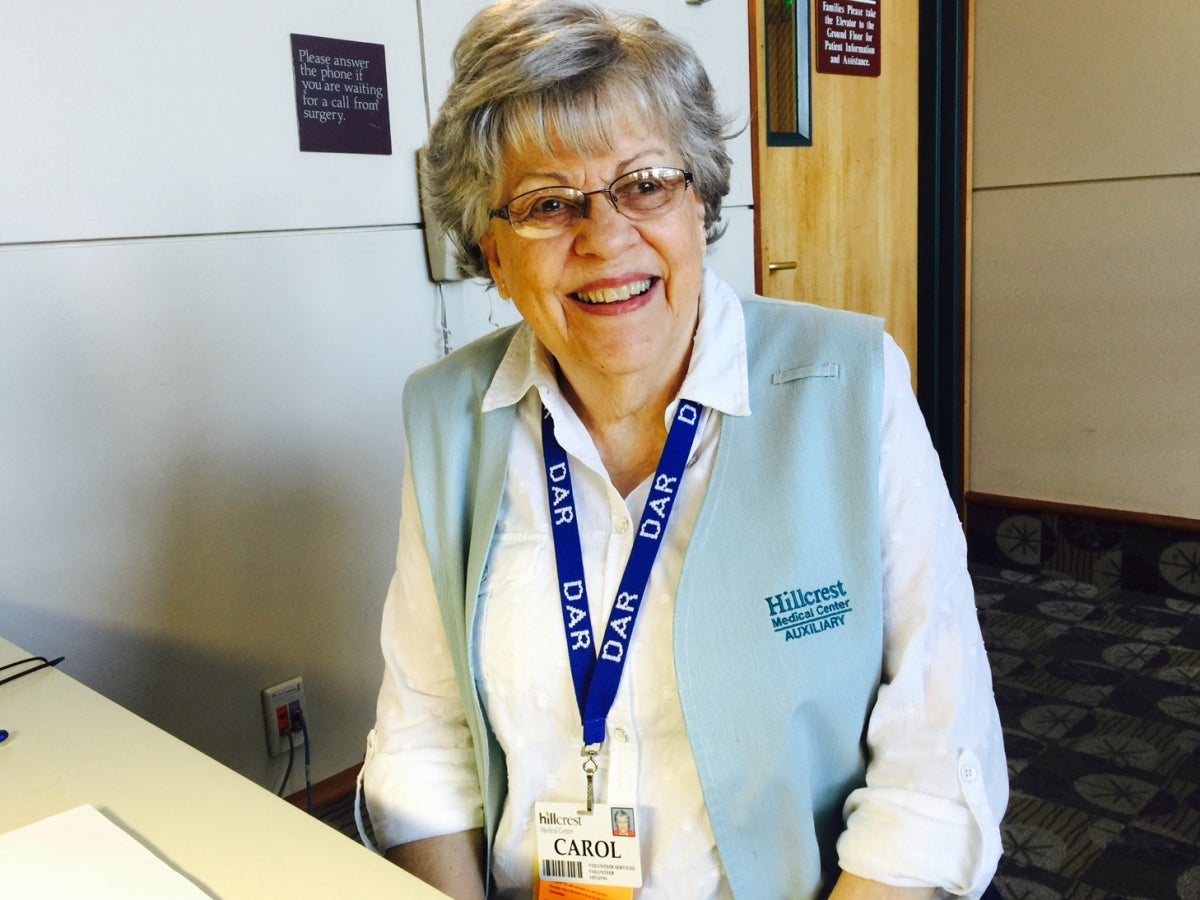 help relieve their anxiety by finding out how the patient is doing and other ways. Sometimes they just need a blanket." To care for visitors, Carol calls on her days as a nurse. "I'm a retired RN. A hospital is kind of home to me." Carol has two other reasons to call Hillcrest home - her daughter, Catherine Deaton, a case manager, and her granddaughter, Lauren Patterson, ACT, work at Hillcrest. She laughs, "I rode here with my granddaughter this morning!"
If you would like to learn more about volunteer opportunities at Hillcrest, please click here.