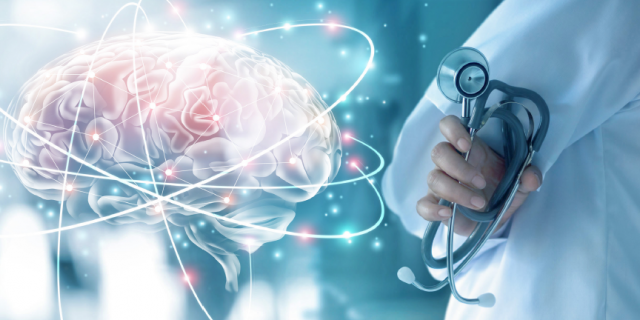 Hillcrest Offers Deep Brain Stimulation for Movement Disorders
by

admin
Patients suffering from Parkinson's disease or movement disorders may experience greater mobility with a Deep Brain Stimulation (DBS) procedure.
DBS is a surgical procedure that uses a small implanted device, similar to a pacemaker, to regulate movement signals in the brain.
In DBS, electrodes are placed in the brain to provide relief from tremors, allowing individuals to remain as independent and active as possible with daily activities.
DBS technology is an effective treatment for a variety of movement and neurologic disorders including Parkinson's disease, essential tremor, epilepsy, dystonia and multiple sclerosis. More than 150,000 DBS implants have been performed across the globe, assisting those suffering with involuntary movements.
At Hillcrest, patients can experience the highest level of technology and expertise available during a DBS procedure. Frameless technology provides maximum comfort without having to immobilize the head. This more advanced technique alleviates neck and back pain for patients.
Deep brain stimulation can be a life changing option when medications are no longer effective or if patients have had movement disorder symptoms for more than four years. Contact your physician to arrange a referral and learn more about DBS at Hillcrest Medical Center.