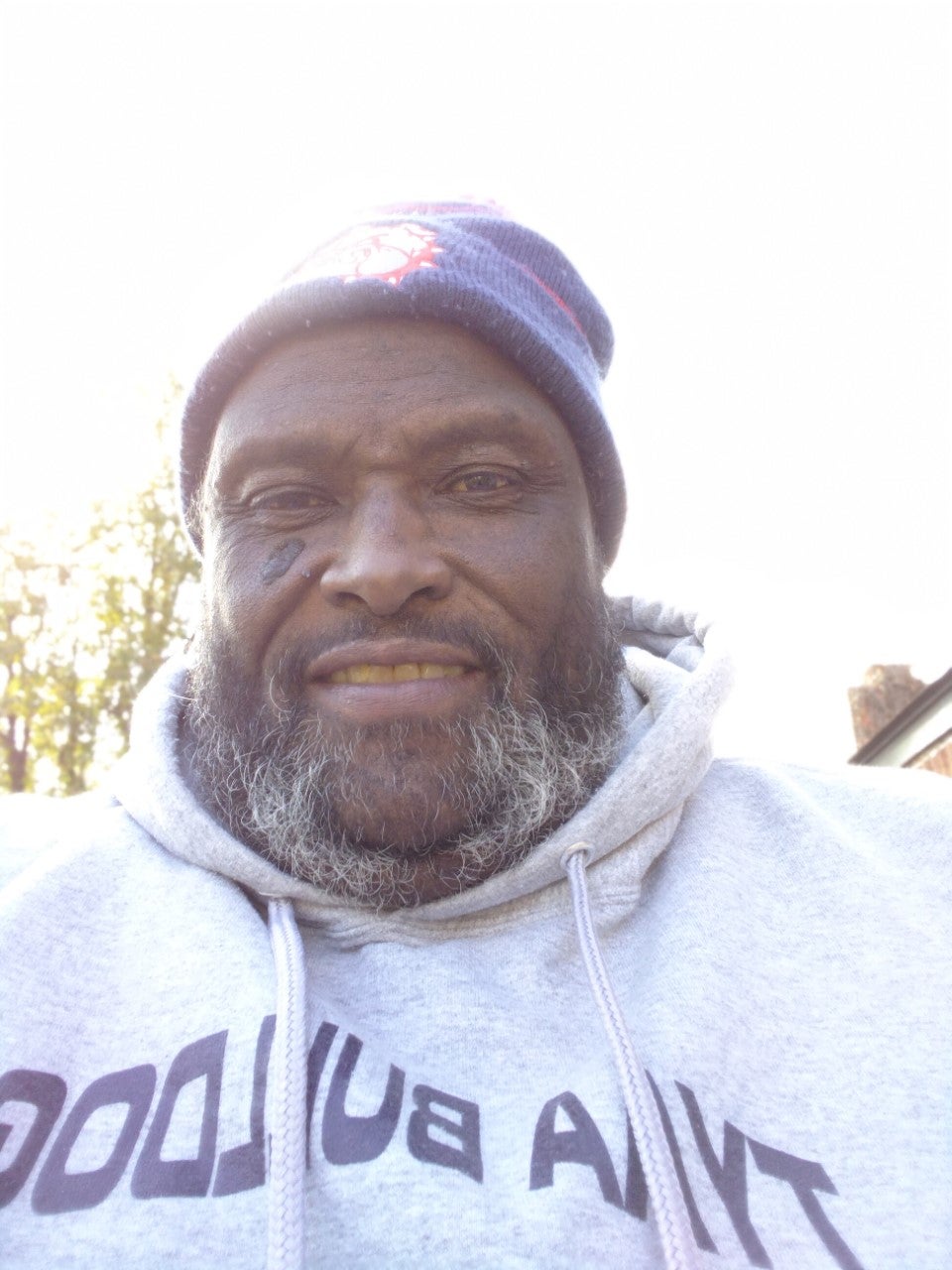 Lyndon Goff's goal was to get back on his feet. When he found a foot wound that started to quickly deteriorate, he went straight to Hillcrest Medical Center. After his wound was evaluated, he was referred to the hospital's Advanced Wound Center for additional treatment. 
"I was doing my laundry one day and I saw a blood spot on my sock," said Goff. "I checked my foot, and I had a little hole in my foot."  
Goff says because of his diabetes, this kind of wound simply appearing is normal for him. 
"I'm diabetic and I've lost fingers and stuff," said Goff. "The wound was like pencil-hole sized, but once they got in, it was actually the whole heel. They admitted me, and I ended up having debridement surgery. They ended up having to go up to the bone and get it out. And after debridement surgery, they recommended I come to the Advanced Wound Center." 
Goff was familiar with debridement surgeries, which involve cleaning the wound and removing any debris and infected, dead or thickened tissue. Debridement is an essential step in the protocol for treating diabetic foot ulcers, which occur in at least 15% of patients with diabetes.  
"He had surgery to remove the dead tissue, but the wound stalled out," said Zach Rovang, RN, case manager at the Advanced Wound Center. "Within weeks after starting hyperbaric treatments, his wound greatly improved." 
"I've had eight debridement surgeries for an infection in my leg. So, it was just another curve we gotta go around, you know?" said Goff. "It didn't really affect me. The only thing is, I didn't expect to be off my feet this long." 
The wound on Goff's foot originally started from the pressure he put on it while standing and walking. His diabetes slowed the healing of the wound and eventually he developed osteomyelitis, or a bone infection. This infection was treated with hyperbaric oxygen therapy at the Advanced Wound Center. 
"It's been challenging," said Goff. "Trust me, there's times I didn't want to come. But I pushed it. I'm trying to get back on my feet." 
"After just 10 or 12 treatments, Goff's wound was already looking so much better," said Michelle Clark, LPN, hyperbaric safety director.  
Clark has worked at the Advanced Wound Center since 2021. She says most of the treatments she oversees are for conditions like Goff's. 
"About 90% of our patients have diabetic wounds," said Clark. "Under hyperbaric treatment, patients receive about five times the normal amount of oxygen. Under normal circumstances, we breathe 19% oxygen. In the chamber, they will receive up to 100% oxygen under two times the normal amount of atmospheric pressure. I've seen it do amazing things." 
Hyperbaric treatments can be used for multiple diagnoses, including diabetic non-healing wounds.  
Goff's wound is almost healed after his hyperbaric treatments. He still receives dialysis treatments at Hillcrest, continues to monitor his overall health and hopes to be back on his feet soon. He said the staff at Hillcrest are helping him reach that goal. 
"This is a wonderful place. You have caring people here," said Goff. "Very supportive people. In my opinion, people here care more about the patients than they do about themselves." 
Clark and Rovang both love having a front-row seat to the transformation and healing made possible by hyperbaric oxygen therapy along with other treatments in the Advanced Wound Center. 
"I have seen amazing things here. I love this job because I like helping people," said Clark. "To see improvement as I do, it makes me feel good inside." 
"That's probably one of my favorite parts of my job, is getting to see people heal," said Rovang. "And hyperbarics is definitely one of the better ways we can do that." 
Goff said every staff member at Hillcrest, no matter their involvement in his care, was positive, kind and helpful. 
"This has been a good experience for me," said Goff. "I haven't run into any negative, even when I was in the hospital. No negative nurses, no negative doctors, nothing. Even the housekeeping staff has been good." 
To learn more about the services and treatment options at the Advanced Wound Center, click here.