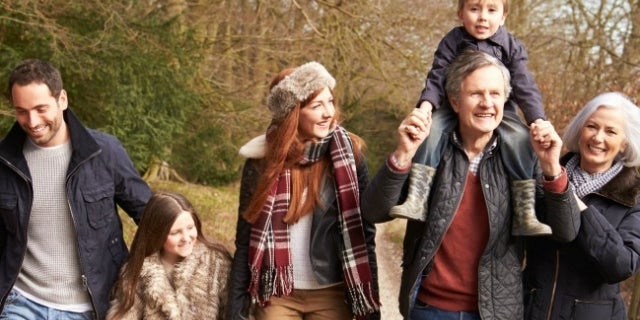 Family as Health Care Advocates in Recognizing Stroke
by

admin
Though it seems not as many people talk about it compared to heart attacks or cancer, the fact is stroke kills. Each year more than 130,000 Americans will lose their life after suffering a stroke. That's one person every four minutes. In total, nearly 800,000 Americans will have a stroke this year. "The biggest mistake we make is the illusion that time is not important or we can wait on things to resolve," says Medical Director of the Oklahoma Stroke & Neurological Institute (OSNI) at Hillcrest Medical Center Dr. Andre Fredieu. This holiday season, as we gather with family and friends to celebrate, Dr. Fredieu would like everyone to remember the importance of not only recognizing the signs of a stroke, but knowing what to do.
Signs of a Stroke
The acronym F.A.S.T. is an easy way to remember the signs of a stroke.
F – Face drooping. Is one side of the face drooping or numb?
A – Arm weakness. Hold both arms out. Does one arm drift downward? Are they weak or numb?
S – Speech. Is the speech slurred?
T – Time to call 911.
Health Care Advocates
 "Only 40 percent of strokes are associated with pain," Dr. Fredieu explains. "You react to pain. If there is no pain, it is easy to think it could just be fatigue and if you lay down, it will get better." Holidays are times with added stress, more high-calorie meals and less sleep. "We tend to trivialize those things because of the environment, but holiday foods or stress could increase your stroke risk slightly. It is important, if stroke signs are present, to seek medical attention as quickly as possible."
Dr. Fredieu says recognizing stroke signs in a loved one are critical to help reduce the risk of permanent damage or even death from stroke. "I hope we can all become health care advocates for each other," he says. "You can't be too aggressive. If it is nothing, that's great. If it is a stroke, time is brain. Every minute you lose blood flow to the brain, 2 million brain cells die and you could face irreversible damage."
Call 911
Rather than driving your loved one to the Emergency Department, Dr. Fredieu says the first step should be placing a call to 911. Emergency medical professionals can begin assessing the patient en route to the hospital, while also notifying the stroke team. The more quickly acute symptoms of stroke are treated, the greater the likelihood the patient will be able to return home and fully recover. Awareness and action are critical elements to make that a possibility for anyone who has suffered a stroke. "Stroke can change the makeup of a family forever," Dr. Fredieu adds. 
This holiday season, be advocates for your family and their health. If you suspect signs of a stroke, call 911 immediately.
To learn more about the Oklahoma Stroke & Neurological Institute at Hillcrest Medical Center, click here.