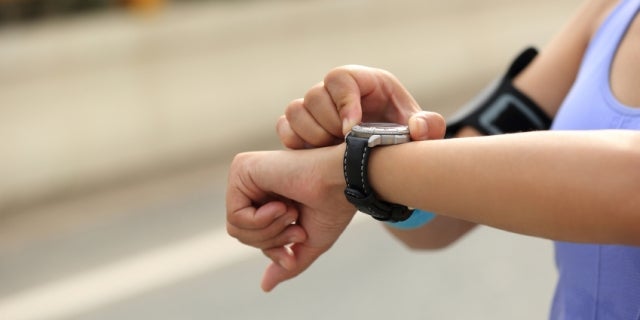 10 Ways to Stay Active and Fit this Fall
by

admin
Hillcrest Exercise & Lifestyle Programs exercise specialist Lauren Yust, shares tips for staying physically active now that cooler temperatures and shorter days have arrived.
We all know summer can be a hot and sticky season. It can be too hot and at times too dangerous to do any activities outdoors. With the beginning of cooler weather though, there are endless activities that you can do outside. Here are some ideas for outdoor fun this fall:
1. Even with the changing of leaves, fall can be a new, refreshing beginning to your health and wellness routine. With the cooler weather, activities that you were stuck doing inside over the summer can now be moved outdoors. Walking, running, riding your bike, taking your dog for a walk, going for a walk with the family and even yard work can be enjoyed without the heat and humidity. And yes, yard work can be considered exercise! Raking leaves or landscaping for the fall or winter can be a tough workout.
2. Instead of using New Year's as your time of change and resolution, why not use the fall instead? With the holidays around the corner, starting your resolution early helps you feel great and look your best. You can show off your new fit self to Aunt Sally who always talked about how fit and active she was at your age. Those dreaded family photos will no longer be a "DO WE HAVE TO?!" and will turn into "I'll be in the front!" Starting your exercise resolution early will help you to avoid unwanted holiday weight gain.
3. With fall comes amazing in-season fruit and vegetables! Butternut squash, sweet potatoes, sweet dumpling squash, pumpkin, cranberries, pineapple, date plums and Barbados cherries are just a few of the seasonal delights you can have during the fall months. You can make pumpkins seeds for a snack as well.
4. Not only is there great food in the fall, but there are also great TV season premieres. Swap indulging in sweets or late-night snacks for indulging in your favorite show. Make a pact with yourself that if you get your workout in, then you can watch your show. You can even workout while enjoying your show, walking on the treadmill or jumping onto the elliptical, for example.
5. Avoid feasting on football snacks. Even if you don't care to watch football, chances are you will get invited to a watch party. Socializing with friends is great; just keep in mind grazing on all those calorie-packed appetizers and beverages can add up very quickly and sabotage all the hard work you have put in during the week.
6. Typically with the cooler weather there will be more small races and activities to do outdoors. If you lock yourself into a commitment such as a race you need to complete or a class you have paid for, you are more likely to attend. Knowing you have spent money will help hold you accountable and make you want to complete it.
7. They always say there's strength in numbers, right? Well then get a workout buddy! When you have someone you meet at the gym, you are less likely to hit that snooze button. You can hold one another accountable and keep each other on track to reach fitness goals.
8. Meditate and rejuvenate. Take time to quiet your mind each day and let all the stress of life go. The best place to do this is outside in the beautiful fall evenings. By renewing your inner self, you can change your outlook on life and become a more confident person. When your body and soul are in sync, you will start to feel at peace and generally happier.
9. You won't know how you're doing unless you keep track! Track your progress from start to finish to see how you're doing and where you need some help. You can track results, measurements or workouts depending on your focus.
10. Set realistic goals. Whether your goal is to lose weight, get healthier or be able to accomplish a certain task on your own, make sure you have a clear idea of what you're trying to achieve. Without anything to work towards, you are more likely to make excuses and not hold yourself accountable. Set a goal, stick to it and be the best you that you can be this fall!