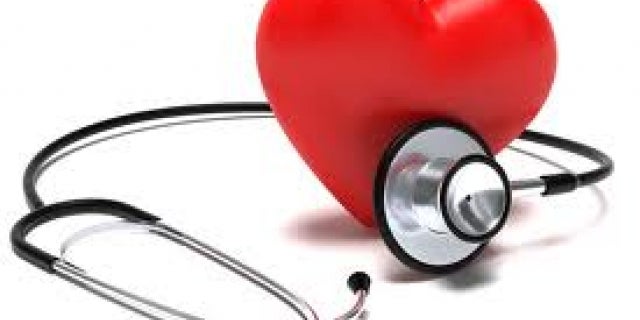 Longtime Tulsa Pediatrician Retires After 50 Years
by

admin
Through 50 years of pediatrics, various medical advancements, and the potential eradication of mumps and measles, one thing has remained the same.  "I've had a lot of fun", Dr. Stephen Adelson, 78,  remarks in his quiet office one May Tuesday morning at Utica Park Clinic.  With the 15th Edition of Textbook of Pediatrics resting on the bookshelf behind his chair, Dr. Adelson sits and thinks about how those 50 years have led him to this point.
"I never thought I'd be a physician when I started," Dr. Adelson recalls as he talks about his undergraduate days at Cornell University, where he met his wife and began studying to be an Engineer.  One calculus course that didn't agree with him and an admiration for a family physician he knew, guided the Pre-Engineer major into Pre-Med.  While attending Hahnemann, known today as Drexel University, Dr. Adelson's first rotation as an intern set him on a path to pediatrics for the entirety of his career.
Following two years as a pediatrician in the Army, Dr. Adelson and his wife moved to Tulsa in 1964, where he spent the first ten years practicing in the Utica Square Medical Building and at St. Francis.  In 1974, Dr. Adelson moved into his permanent pediatric home at Utica Park Clinic.   
"It's an incredibly positive feeling," Dr. Adelson shares, explaining the unique connection he has had with his patients and their families for the last five decades.  A pediatrician is the first doctor many of us remember, one who helps shape the earliest years of our lives and helps care for us when we are sick.  Over the years it is not uncommon for one of Dr. Adelson's former patients to walk up and say, "Dr. Adelson, do you remember me?" he says.  On this particular morning, Dr. Adelson holds onto a photograph sent to him by a patient with a message written on the back.  Now a mother in her forties with children of her own (also Dr. Adelson's patients), this woman is one of many who are moved to let Dr. Adelson know just how much he means and has meant to their families.
It is easy to become sentimental about a career that has touched so many lives.  However, Dr. Adelson shared many times that morning; with kids, it's always been fun, especially with those parents with whom he has a long history.  "I'm at a restaurant and this woman comes up and says, 'Do you remember me?'", Dr. Adelson begins the story.  "When my daughter was five, you made a prediction", says the woman to Dr. Adelson.  "You were wrong", she adds, "You said she would get rid of her blanket before her honeymoon."   He laughs.
"This town has been good to me; Hillcrest has been good to me", Dr. Adelson says when thinking about what is ahead.  Although he says the decision was not easy and everyone, including his wife, told him never to do it, Dr. Adelson will retire as a pediatrician June 1, 2012.  When asked what he looks forward to in retirement, Dr. Adelson simply says, "I don't know how to answer that".
It appears Dr. Adelson will keep doing what he has been doing for 50 years and that is taking care of something and watching it grow.  Once focused on children and their care, now his time and efforts will be spent fulfilling the answer a college aptitude test at Cornell told him he should do: be a farmer.  Dr. Adelson loves to put his hands in the soil and watch a backyard of ferns, flowers, and vegetation come to life.  Looking back on the decision to retire from pediatrics at Utica Park Clinic, the father of four and grandfather to thirteen thoughtfully concludes, "It was time to go."