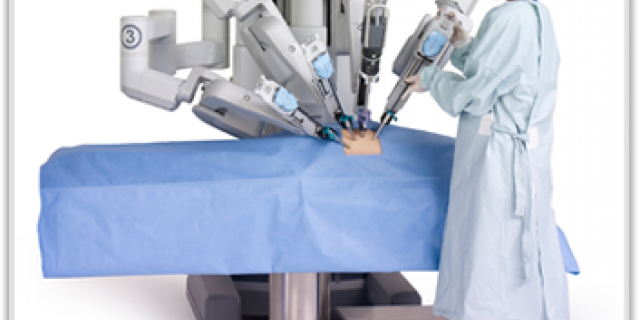 Hospital Week at Hillcrest Medical Center
by

admin
As we celebrate Hospital Week at Hillcrest Medical Center, we have an opportunity to reflect upon some of the accomplishments of 2012.  These milestones at Hillcrest Medical Center serve as reminders of advancements in technology and care available to the patients whom we serve.  We offer dedicated quality care for our patients, and in doing so maintain a commitment to providing leading technology and procedures to improve patient outcomes and overall experience.
February of this year, Hillcrest Medical Center performed the first minimally invasive procedure with the new state-of-the-art daVinci Robotic Surgical System.  With the daVinci Robotic Surgical System, patients experience less pain, shorter hospitals stays, and faster recovery than traditional surgery.  Additionally, more procedures are available with the daVinci Robotic Surgical System than have previously been available with laparoscopic surgery.  For physicians, this technology provides greater precision, increased range of motion,  enhanced visualization, and improved access.
Hillcrest Medical Center is continuing to expand procedures available with the use of the daVinci Robotic Surgical System.  From gynecological, urological, and general surgical procedures, here is more information on the types of procedures currently available.
In April, Oklahoma Heart Institute, the state's largest hospital dedicated exclusively to heart disease, opened a one-of-a-kind Hybrid Lab in the region.  The Hybrid Lab allows for seamless integration of a traditional catheterization lab and cardiac operating room to provide multidisciplinary, collaborative care.  Physicians can perform advanced procedures that would otherwise not be possible with use of this lab.  Here is a video touring the Hybrid Lab, along with commentary from Oklahoma Heart Institute's Chief of Cardiology, Dr. Wayne Leimbach, and other physicians helping their patients live healthier, longer lives through the use of this lab.
One of the advanced procedures now available is the Transcatheter Aortic Valve Replacement(TAVR), a minimally invasive, life-saving procedure for patients with aortic stenosis who would be considered too high a risk for traditional open heart procedures.  The first two successful TAVRs in Tulsa were performed May 2 by a team of Oklahoma Heart Institute physicians, led by Drs. Kamran Muhammad, Wayne Leimbach, Jr., and Paul Kempe.  79 year old Forrest Goad was the first to receive the TAVR at Oklahoma Heart Institute.  The avid fisher and outdoorsman recovered quickly from the surgery and expects to get back to catching fish on his property in Ralston, Ok within a few weeks after the procedure.
As part of Hillcrest HealthCare System, Hillcrest Medical Center was part of a system-wide rebranding and marketing initiative that launched in March.  We have a new look, as well as new signage, commercials, billboards, and print advertisements, showing the community our commitment to providing quality healthcare, not only in Tulsa, but throughout Northeastern Oklahoma.  We are also working on new series of Changing Lives stories, in which the patients we serve have an opportunity to tell their stories and why choosing Hillcrest made a difference in their lives.  You will see these new Changing Lives stories later this year.  Our new look is a reflection of who we are at Hillcrest.  Having an opportunity to make a difference in the lives of the patients, families, and employees who walk through our doors is why were are here.