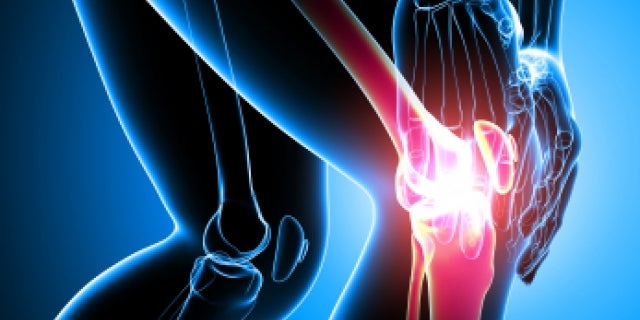 Young and living with knee pain? It could be osteoarthritis.
by

admin
Most people think osteoarthritis strikes later in life and any knee pain or discomfort when you are young and active is something that will go away on its own. If you are not getting relief from chronic knee pain following rest and anti-inflammatory medication, it could be the onset of osteoarthritis. Brought on by genetics, obesity, strenuous exercise, or injury, experts say osteoarthritis is developing earlier in life – around the age of 56 versus 72 in the 1990s. However, lifestyle modifications and advancements in technology offer this younger generation options for getting back to their active lives.
Symptoms of Osteoarthritis
Your knee pain may be osteoarthritis if you are experiencing any of these symptoms:
Swelling in one or both of the knees
Pain when standing or walking
Pain when getting in or out of a seated position
Pain when climbing stairs
Pain or stiffness when starting an activity from the seated position
Pain with activity like running
Stiffness in your knees when getting out of bed or from a sedentary position
Grating feeling in the knee with activity
Weight Loss to Reduce Knee Pressure
For those experiencing the symptoms of osteoarthritis, many can relieve those symptoms through weight loss and exercise. In fact, for every one pound lost, the knee experiences a reduction of pressure by four pounds. That is significant if you are 15 to 20 pounds overweight. Start a low-impact exercise regimenthree to five times a week under the guidance of your health care provider. Low-impact exercises, which may be beneficial, include water aerobics, biking and walking.
Advanced Technology Speeds Recovery, Less Pain
If your health care provider advises surgical intervention to relieve the symptoms of osteoarthritis in your knees, new technology is now available to help speed recovery and lessen the pain of surgery. MAKOplasty® partial knee resurfacing is a minimally invasive procedure available at Hillcrest Medical Center for patients suffering with painful osteoarthritis of the knee in the early to mid-stage of development. The procedure is performed using the surgeon-controlled robotic arm system, offering more accurate resurfacing of the diseased portion of the knee. This allows the surgeon to save as much of the original knee as possible.  Following the procedure, patients are often able to walk soon after surgery, drive within two weeks and return to work and normal activities quickly. Many patients also report feeling a more "normal" feeling in their knee following surgery.
For more information about the MAKOplasty® partial knee resurfacing and to schedule an appointment with Dr. Yogesh Mittal, please call (918) 301-3138.