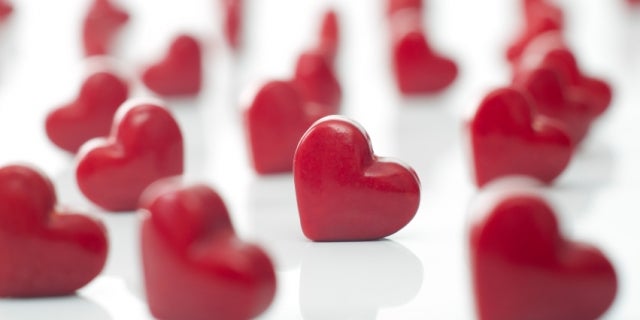 Why you should care about your heart health today.
by

admin
February is National Heart Month – the time we are reminded heart disease is the number one killer of both women and men. But when do we think about our own heart health? Do we wait until we hear the words, "You've had a heart attack." Or do we begin to think about making lifestyle changes when we can't get our blood pressure and cholesterol numbers under control, even with medication? Taking care of your heart health today, whether or not you already have heart disease or risk factors, is something you should care about sooner rather than later.
Wake up Call is a Second Chance
Donna Morris had a voice in her head telling her to quit smoking. She had been a smoker for 35 years, and at the age of 47 finally listened. Donna wasn't sure why she needed to quit; she just knew it wasn't helping her cope with stress or other day-to-day excuses for smoking.
Eight months later, January 15, 2014, Donna went to the Emergency Department at Hillcrest Medical Center with chest pains and shortness of breath. She thought it was due to stress and had put off being seen for a few months. On her 48th birthday, January 21, 2014, Donna underwent a stent procedure to clear major blockages in her arteries.
"Something told me to quit smoking and I did," Donna explains. "If I hadn't, I think I might be dead."
Donna's wake up call was realizing she had been damaging her heart all along. Today she is joining women across the country in raising awareness of the risk factors for heart disease and making lifestyle changes to reduce the risk. "I'm going to think of this as a re-birth," she says. "It is time to change how I'm doing things. I have 6-year-old and 2-year-old grandsons. I want to watch them grow up."
Gain Confidence in Your Health
Carol Lambert will never forget the feeling walking into cardiac rehab for the first time following her heart attack. "I was scared to death," she says. Just a few weeks earlier she drove herself to a minor emergency clinic on a Sunday afternoon to get relief for indigestion. "I was told I didn't have heartburn. I was in fact having a heart attack."
Those words stole Carol's confidence in her own health. Fortunately, when she arrived for cardiac rehab at Hillcrest Exercise & Lifestyle Programs, she quickly discovered a team to support and educate her through the process of not only rebuilding her heart health, but also navigating the unknown waters after you survive a heart attack. "I have no illusions: I am a woman living with heart disease," she adds. "The program has helped me be less afraid and to get my confidence back and to learn not just how to survive, but to thrive despite my heart disease. For that and for everyone involved, I am truly thankful."
Peace of Mind
Sheila Leaver had no idea why she was progressively not feeling well over the last three years. She was only 38, but admits, she was never the athletic type in school growing up. Sheila shied from sports or strenuous activities, because she would often pass out. She had learned to live with the lack of energy. However, something told her this just wasn't right at her age.
"I was up all night – heart racing," she recalls. "I thought my thyroid was acting up."  She could hear every beat of her heart. Sheila's primary care physician ordered an echocardiogram and referred her to a cardiologist. Test after test, Sheila said everything came back inconclusive. However, a PFO, hole in the heart, was discovered, but not attributed as the source of her symptoms. She remembers being told to take an aspirin every day to help prevent a stroke.
Her uneasiness with that conclusion led her to seek a second opinion at Oklahoma Heart Institute. It was there Dr. Wayne Leimbach diagnosed Sheila with an arrhythmic atrial septum.  "Two tests and he had it summed up," Sheila says in relief. "This is why I wanted to be here."
Sheila was referred to Dr. Gregory Cogert for an ablation to fix the atrial septum defect, which was putting her at an extremely high risk for stroke. Later this year, she will undergo a procedure to fix the PFO. Now Sheila knows exactly why she has been feeling this way her whole life. "I feel better," she adds. "My heart seems very quiet now."
Is it time to start putting your heart health first? Talk to your doctor to understand your risk factors for heart disease and changes you can make today to help prevent a heart attack or stroke.